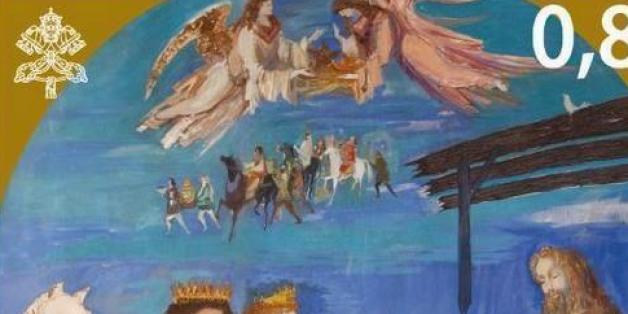 It's easy to forget that while Pope Francis is a renowned religious leader, he's also the ruler of the world's tiniest independent state.
Vatican City is barely half the size of Washington D.C.'s National Mall. Yet, it has its own unique state economy and budget, fueled by the sale of stamps and souvenirs.
The city's post office has been sellings its own stamps since Aug. 1, 1929, although the Vatican claims the Pope has been issuing stamp sheets since at least the mid-19th century .
Many of the earliest stamps bore reminders of papal power and authority -- like an orb or the the keys of St. Peter. But the Vatican has also issued postage that celebrates the birth of Christ. These stamps contain beautiful images of the nativity.
Browse through the Vatican's Christmas stamps in the slideshow below. For more, click through the state's Stamp Catalogue.

BEFORE YOU GO
PHOTO GALLERY
Vatican Christmas Stamps