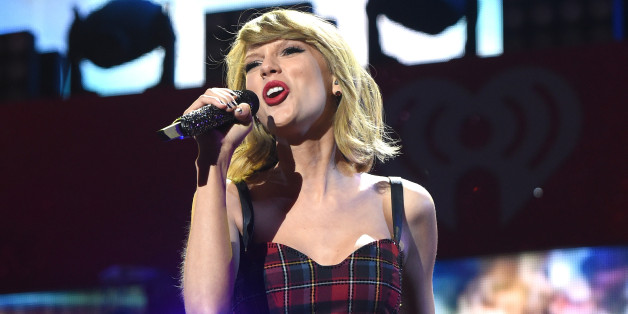 While the world continues to obsess over Taylor Swift's "1989," Swift is obsessing over a fan's mashup of her own tracks, "Blank Space" and "Style."
Swift shared the mashup, crafted by Nashville-based artist Louisa Wendorff along with Devin Dawson, on Saturday with the simple declaration, "OBSESSED." A harmony-driven acoustic cover, effortlessly splitting into their own melodies at moments, the mashup would seem like a single song without any prior knowledge of Swift's tracks.
OBSESSED.
@louisawendorff
http://t.co/gXrXYEZx1B

— Taylor Swift (@taylorswift13) December 27, 2014
To say the least, Wendorff was shocked and ecstatic about Swift's sudden support, asking her Twitter followers the age-old question, "WHAT IS LIFE?!?!"
YOU GUYS!!!! I'm so overwhelmed by what's happening!!!! Thank you all so much for all your encouragement and support and @taylorswift13!🙈💃😍🙌

— louisa wendorff (@louisawendorff) December 27, 2014
WHAT IS LIFE?!?! pic.twitter.com/ddQ3KiIoer

— louisa wendorff (@louisawendorff) December 27, 2014
You can hear more covers by Wendroff on her YouTube channel, and fans can expect some new original material from her in 2015.
H/T Billboard
BEFORE YOU GO
PHOTO GALLERY
HuffPost's Best Albums Of 2014