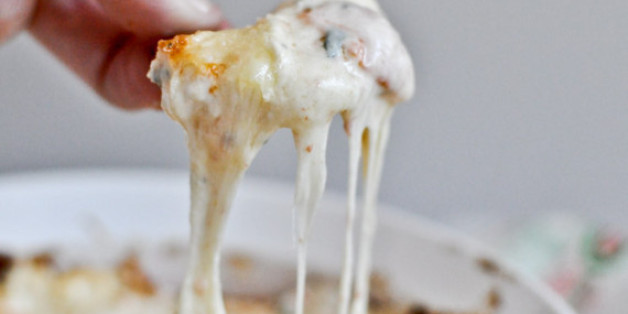 The new year is knocking at the door, and with it, those hasty New Year's resolutions to put down the ice cream and eat well this year. We're big fans of healthy eating here at HuffPost Taste, but we're also devoted dessert-lovers, mac and cheese maniacs and straight-up nacho freaks. We love our kale salads and healthy lunch bowls, but we'd like to wash them down with a milkshake or a pie shake, thanks very much. In other words, we'd like to have it all. But just around now we know everyone's had enough of holiday party excess, and we're no exception. Those New Year's resolutions for healthy eating are starting to sound pretty good and make a lot of sense. So in preparation for New Year's resolution time, we're doing what any sound person should, and planning one more epic blow-out of utter gluttony -- just to make absolutely sure we'll be ready for January 1, the first day of the year of healthy eating. Come January 2, we'll probably be revisiting this list of 37 decadent recipes, to feed our inner glutton for another year.
PHOTO GALLERY
37 Decadent Recipes To Try Before 2015
Want to read more from HuffPost Taste? Follow us on Twitter, Facebook, Pinterest and Tumblr.
BEFORE YOU GO
PHOTO GALLERY
Our Favorite Comfort Foods