A Florida man with very distinctive facial tattoos allegedly told police he had a burning desire to start fires.
Now his alleged heated hobby has landed him in hot water.
Police in Orange County, Florida, arrested Jeffrey Mark Jalinski, 30, on Dec. 22, after he admitted to using homemade devices to start fires in burn barrels, the Orlando Sentinel reports.
Deputies and a SWAT team initially showed up at Jalinski's motor home with a search warrant looking for drugs.
Instead, they said, they found three beer bottles believed to contain gasoline and rags stuck in the neck of each bottle.
The suspect allegedly told deputies that the bottles were his and confirmed they were filled with gas.
He also allegedly confessed to using the bottles to start fires, KIRO TV reports.
Jalinski was charged with possession of or discharging a destructive device.
He has since bonded out of Orange County Jail, but not before posing for this memorable mug shot, according to AR15.com.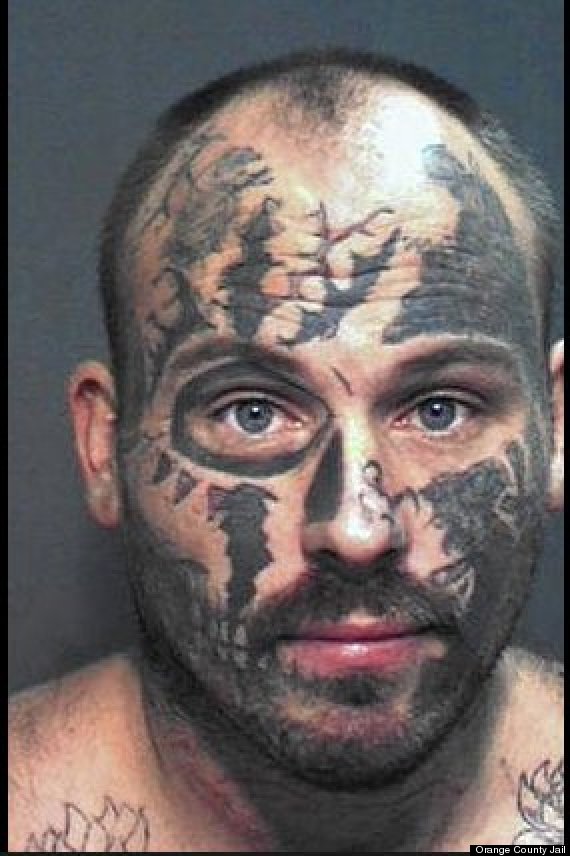 BEFORE YOU GO
PHOTO GALLERY
Mugshot Tattoo Legends