Fun to play with?
Hasbro Inc. has been fielding a host of complaints this holiday season from parents horrified to find that the "extruder tool" found in the Play-Doh Sweet Shoppe Cake Mountain Playset looks exactly like a penis.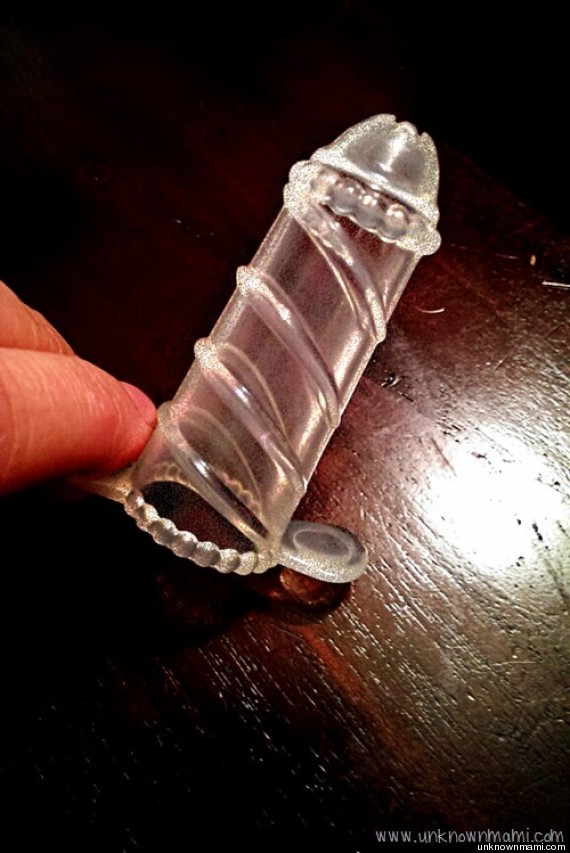 Photo Credit: Unknown Mami
The phallic toy first gained publicity in November, but a new wave of comments began appearing on the Play-Doh Facebook page post-Christmas, after kids nationwide had opened their gifts. Staff is reportedly deleting photos of the toy, but Uproxx screenshotted several comments, including one from a mom claiming the veiny-looking object "ruined Christmas."
Some folks, though, seemed more amused than angry: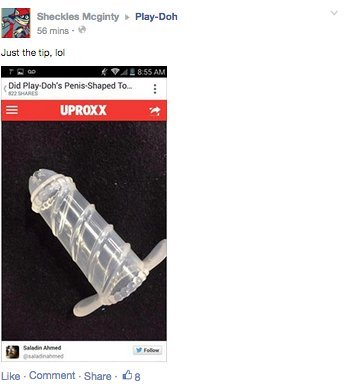 The extruder tool is meant to help decorate Play-Doh cakes, meaning that Play-Doh "frosting" is meant to be pushed out of the tip of the tool.
Hasbro spokeswoman Julie Duffy told The Huffington Post via email that the company has "heard some consumer feedback about the extruder tool" and is "in the process of updating future Play-Doh products with a different tool." She also noted that anyone who wants a replacement tool can contact Hasbro at 800-327-8264.
On the upside, the toy has received mostly positive reviews on Amazon, though one reviewer complains that the extruder tool is a "pain to clean" and sometimes ends up with clay stuck inside that "you have to blow out with your mouth."
We wonder if you can use this tool to make a dolphin on wheels!
Like Us On Facebook |

Follow Us On Twitter |

Contact The Author
BEFORE YOU GO
PHOTO GALLERY
Oops! Accidental Porn