New home projects almost always start out with bright hopes and good intentions: that table will get refinished, new window treatments will be hung, the accent wall will be, well, accented. But more often than not, things get in the way and weekend DIY projects fall down on the priority list, leaving you with half-done eyesores where your Pinterest-inspired dreams once stood.
I know about such experiences first hand. I rent a small New York City apartment and the walls are painted a boring shade of beige. There's no frame or art canvas capable of livening up these walls. So in April 2013, I ordered four gorgeous paint samples in sea greens and soft gray-blues; my husband methodically painted a stripe of each color on the wall so we could determine which one we liked best.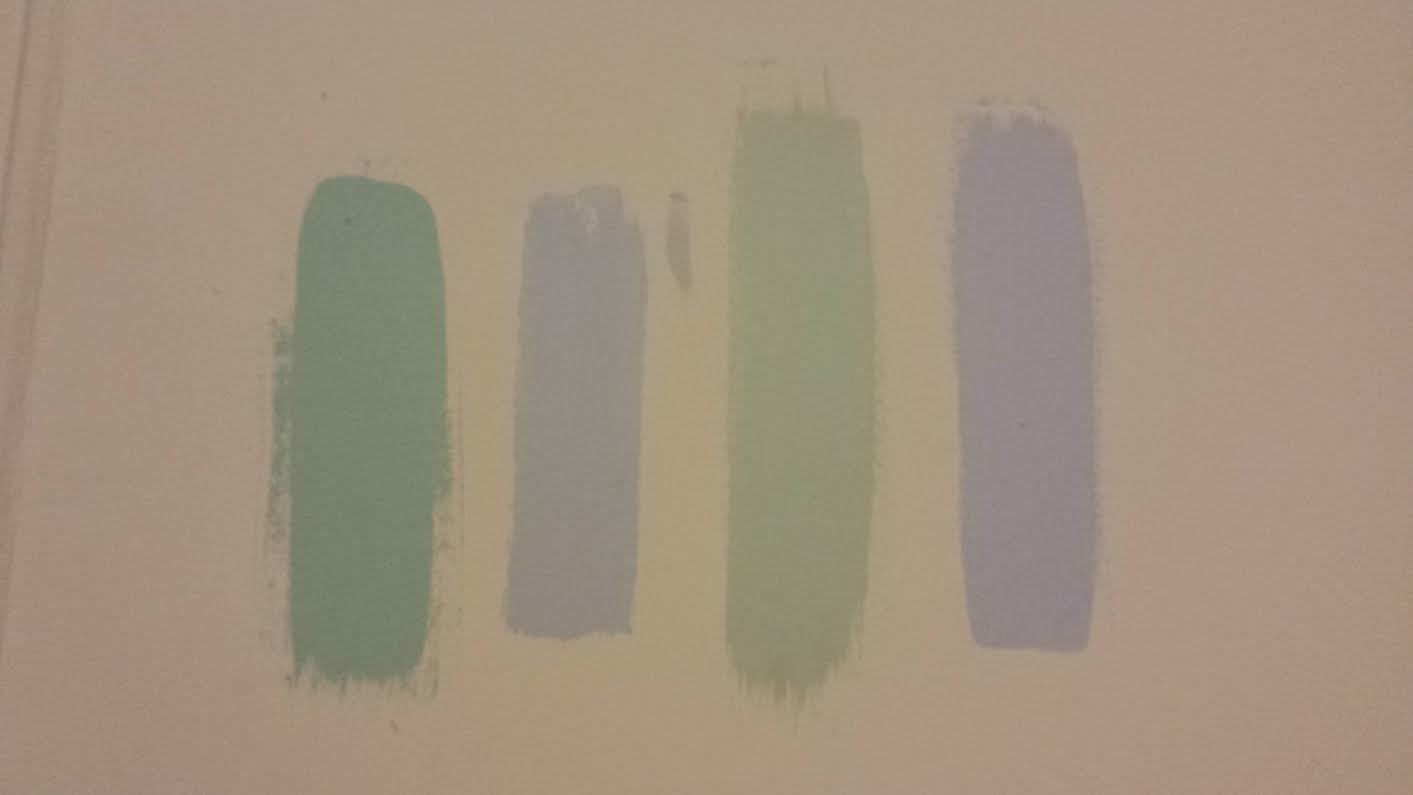 Photo: Alexandra R. Kelly
Did I mention that was 2013? Well, those paint stripes are still there. Here's to making 2015 the year we finish painting our walls.
We asked a few of our fellow HuffPost editors to weigh in on their biggest home embarrassments and hang ups -- and how they would like to fix them in the new year. Tell us yours in the comments below!
Dirty Windows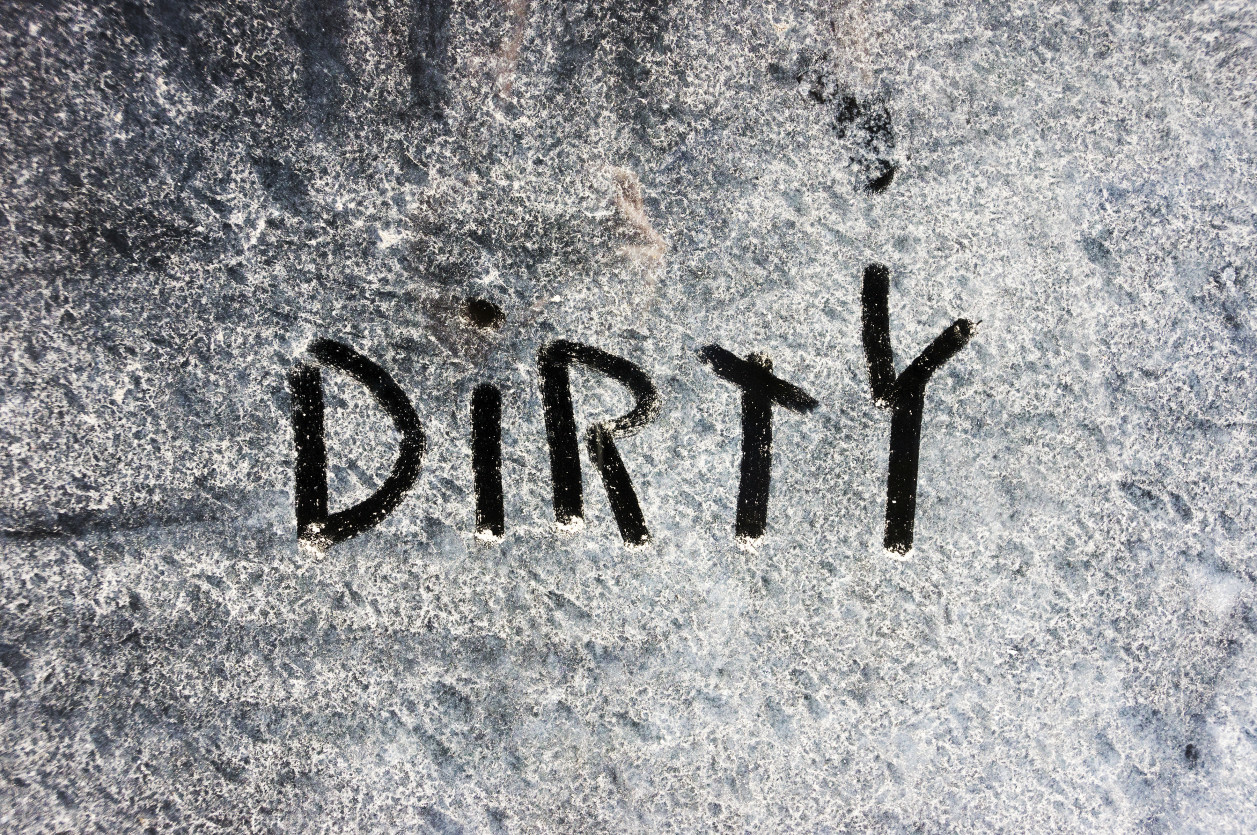 Photo: Mimadeo via Getty Images
"I'm a perpetual fixer upper, and seeing my apartment in pictures this year just added to my list of things I want to stop cringing about come 2015. At the top of my list are things like redoing our floors and repairing a broken bathroom tile that mysteriously cracked one week after it was installed, but one of the more manageable things I plan to do in the new year is letting in more light. Now here comes my confession: I don't do windows. That means our windows haven't been cleaned in, well, a long time (I'm talking years), and I'm pretty sure we've been missing out on some precious sunshine because of it." -- Jessica Cumberbatch Anderson, Editor, HuffPost Home
Dorm Room Art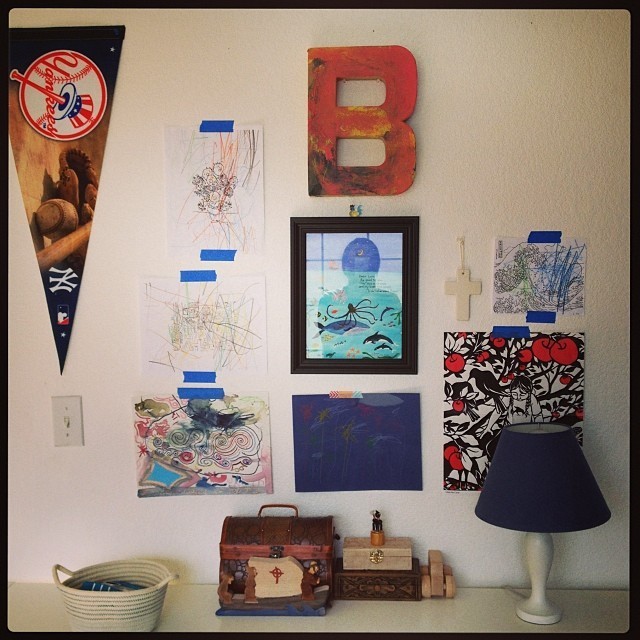 Photo: REB/FLICKR
"Since my college dorm days, I've been shamelessly using thumbtacks and masking tape to hang prints. 2015 will be the year all the artwork, photos and posters I've accumulated graduate into framed wall pieces." -- Alyssa Spatola, Editor, HuffPost Blog
A "Hoarders"-Worthy Basement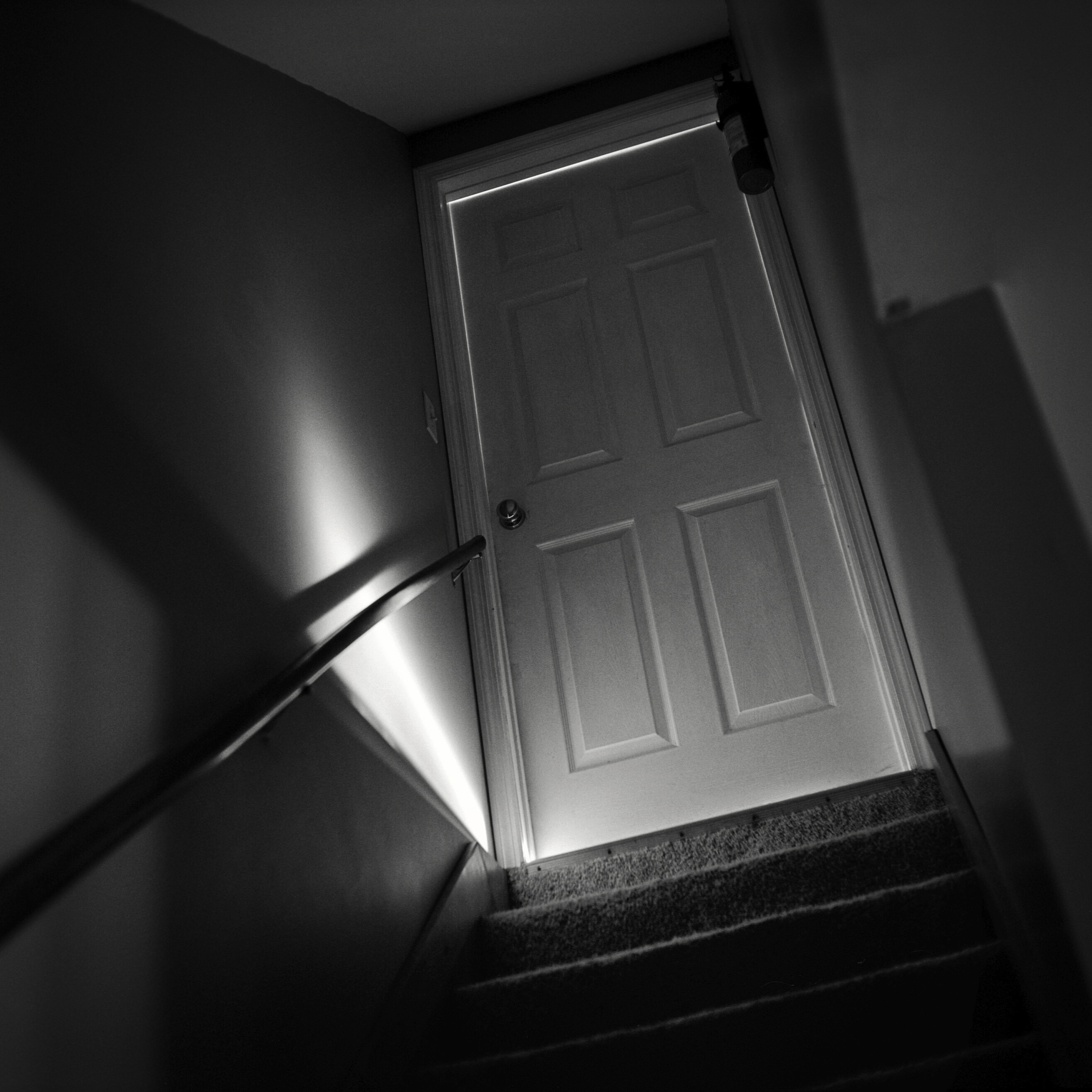 Photo: Chris Hutchison via Getty Images
"I want to clean and organize my basement which really looks like it belongs to a hoarder! There's even an old fish tank down there that has no fish in it but still has some leftover fish gunk. Eww." -- Teri D'Angelo, Editor, HuffPost OWN
Makeshift Counter Space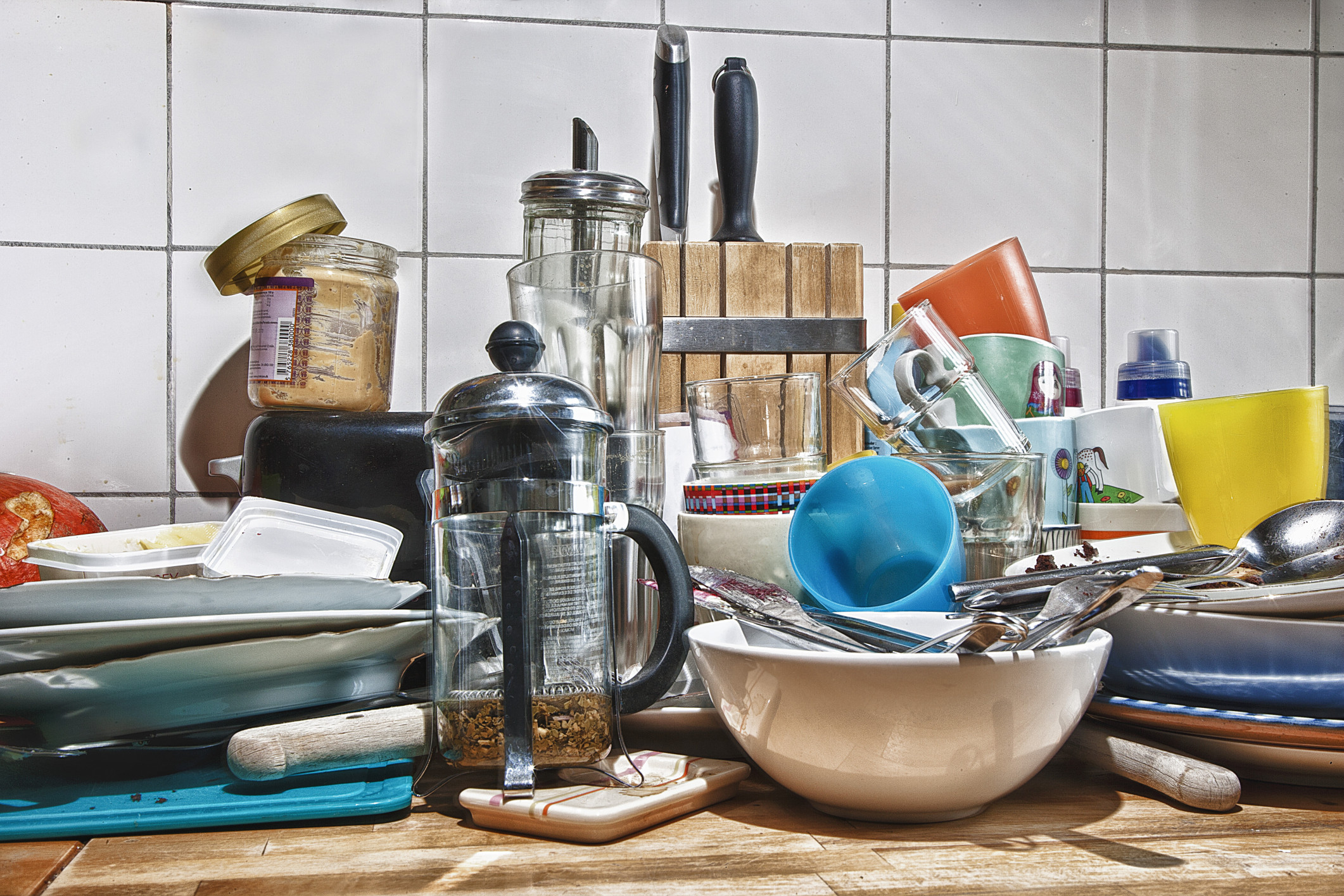 Photo: Claus Christensen via Getty Images
"I'm moving in two weeks for many reasons, perhaps the most important being: more space in the kitchen! The bar was low: I was looking for anything with more than a cutting board's worth of counter space in the kitchen. The idea is that I'll have a little more room to work and a little more space to unpack some of the wedding gifts my husband and I received this summer. It's a familiar story: they've been sitting in our families' basements and haven't seen the light of day in months. It happens. I'm hoping to improve my cooking this year with the added space and appliances, and to finally put a stop to using the following as kitchen surfaces: A stepping stool, an ironing board and the sink. Yes, the sink." -- Alison Spiegel, Associate Editor, HuffPost Taste
Boring White Furniture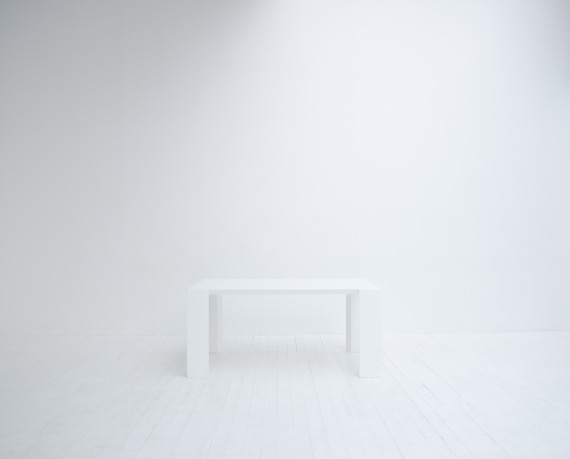 Photo: Shuji Kobayashi via Getty Images
I have a boring white IKEA table that cost $20. I don't hate it because (confession) it's tall enough to eat dinner on when watching TV. But, the shape is bad and it LOOKS like it was $20. I sometimes consider getting a new one but that's not exactly what I want to spend my money on. I realize it's kind of a blank slate, and maybe something can be done with it, but I'm not sure what! -- Jessica Samakow, Senior Editor, HuffPost Family and Relationships
BEFORE YOU GO
PHOTO GALLERY
The 7 DIY Tasks Weve Been Putting Off Include...