This year was a particularly exciting one for homes all over the world. From uniquely designed mansions to teeny-tiny homes, people really showed that whether you decide to live big or small, the possibilities are endless.
We've rounded up seven homes that really impressed us this year -- from a home that looks like it should be in a fantasy movie to an address that leads to a literal dumpster. We only hope 2015 brings us such creative and beautiful dwellings.
1. The "Mushroom House" in upstate New York.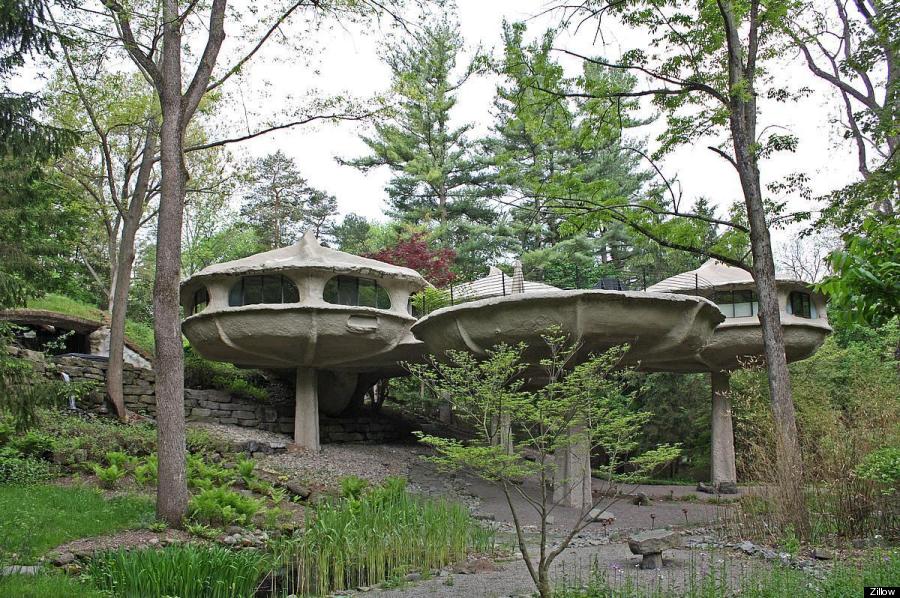 Fun fact: This house was originally supposed to emulate Queen Anne's lace, but something went differently during the building process, and once it was completed, it earned the nickname "The Mushroom House." Located in Pittsford, New York, the house consists of "five separate 80-ton, polyurethane and concrete units" that sit on huge "stems." It's still for sale at an asking price of $925,000
2. An enviable tiny home that only cost $30,000 to build.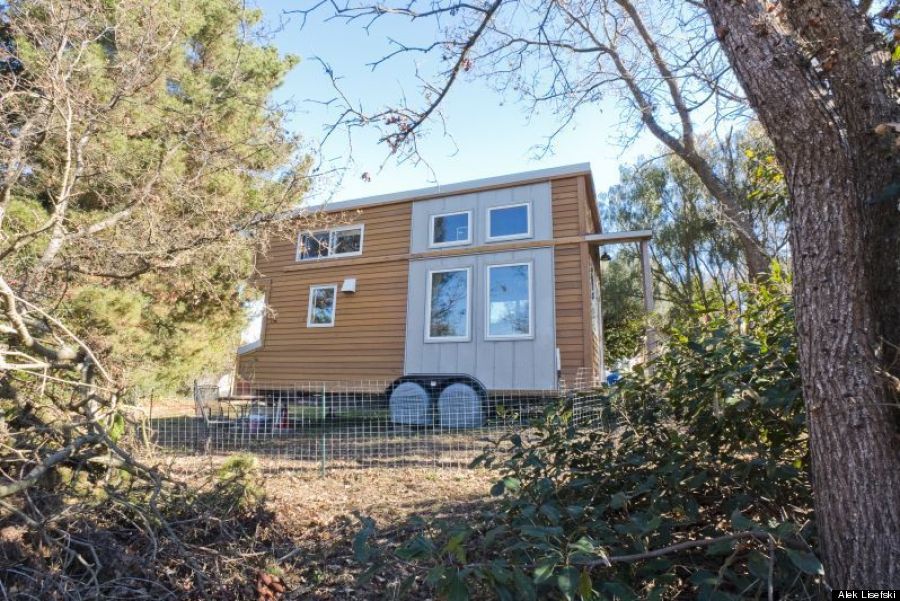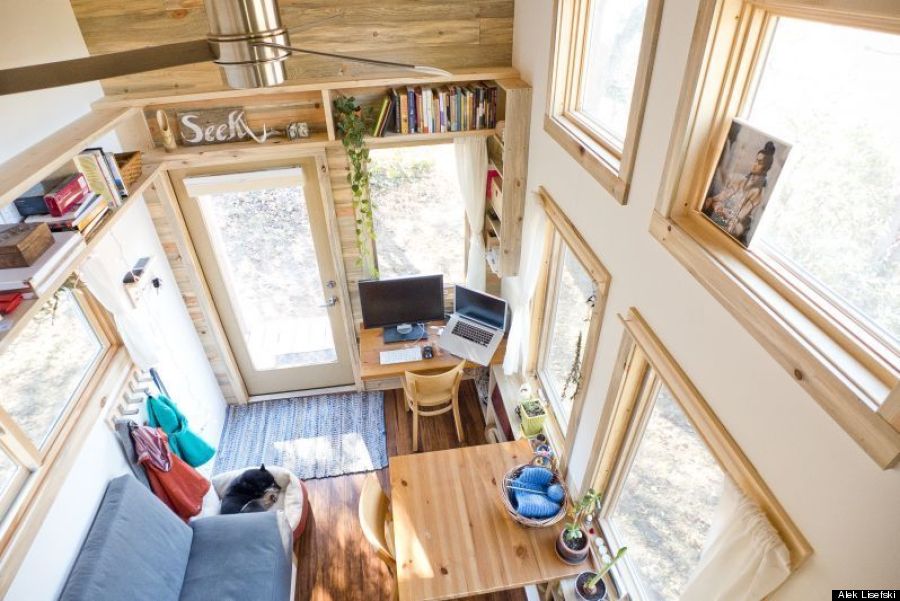 31-year-old web designer Alek Lisefski built this teeny home for his girlfriend and him in a 8-by-12 foot flatbed trailer. Serving as a perfect example of comfortable yet budget-friendly living, the Sebastopol, California home only cost $30,000 to build. The trailer sits in the backyard space of another house, and the couple pay for the space by doing yard work for the homeowners.
3. This abandoned French chateau that is getting a major makeover.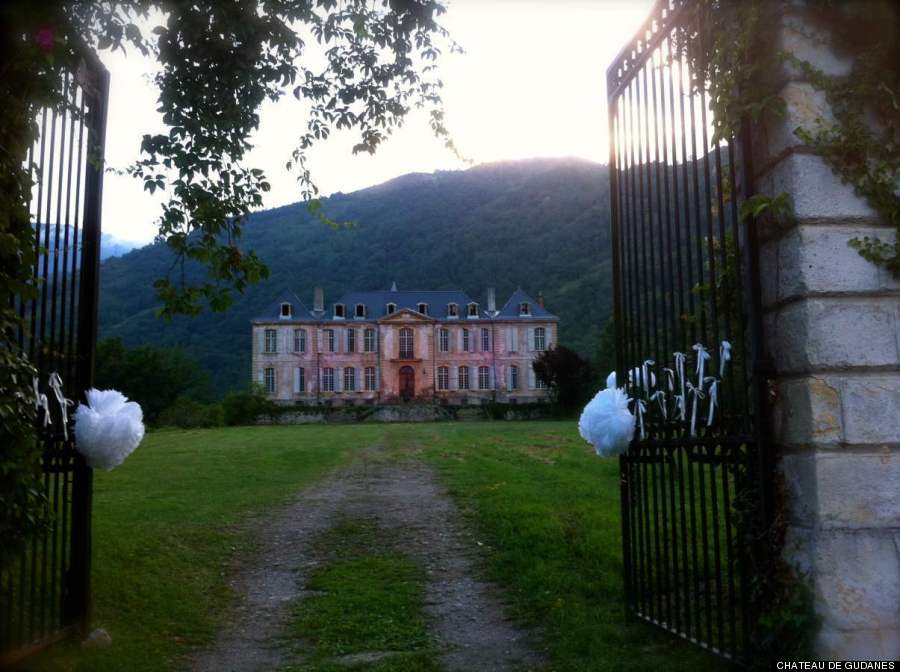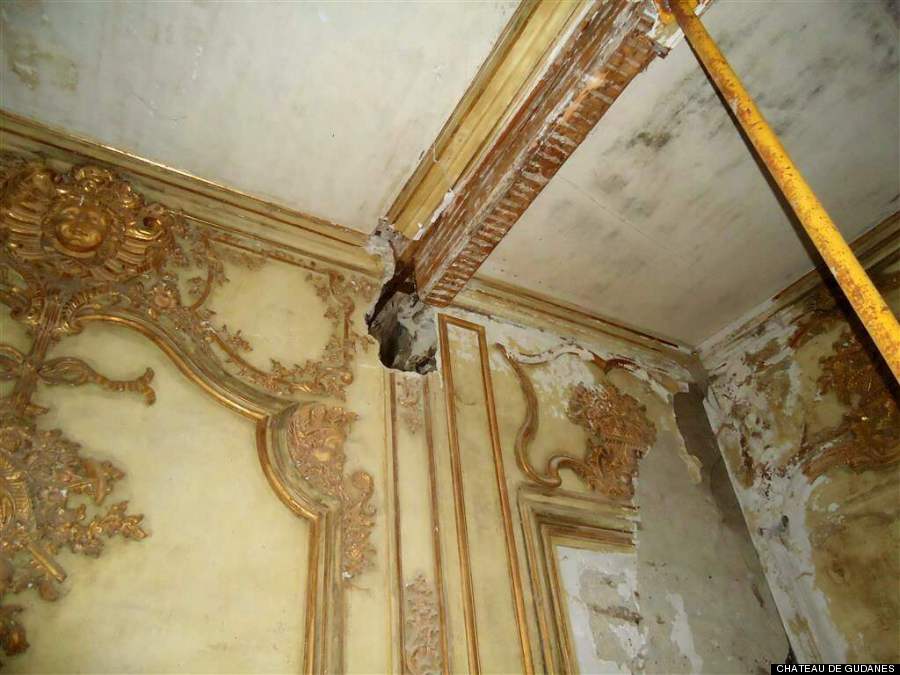 Anyone who loves flipping homes needs to start following Karina and Craig Waters' blog, which focuses on their efforts to renovate the 94-room Chateau de Gudanes in Midi-Pyrenees in the South of France. The couple bought the massive chateau in 2013 and found it to be in less than stellar shape. That could be because its history traces back to 13th century. On top of that, the Waters discovered that it was designed by Ange-Jacques Gabriel, one of the leading French architects of the time, responsible for the Place de la Concorde and Hotel de Crillon. The Waters suddenly had the challenging yet amazing project ahead of them of renovating the home while also preserving its important history.
4. Another amazing tiny home built inside of a dumpster in Austin.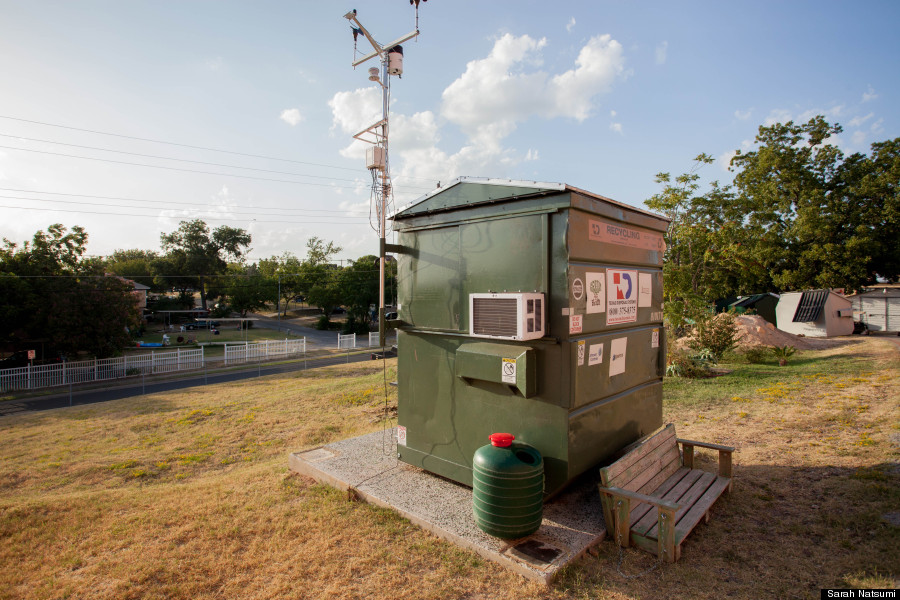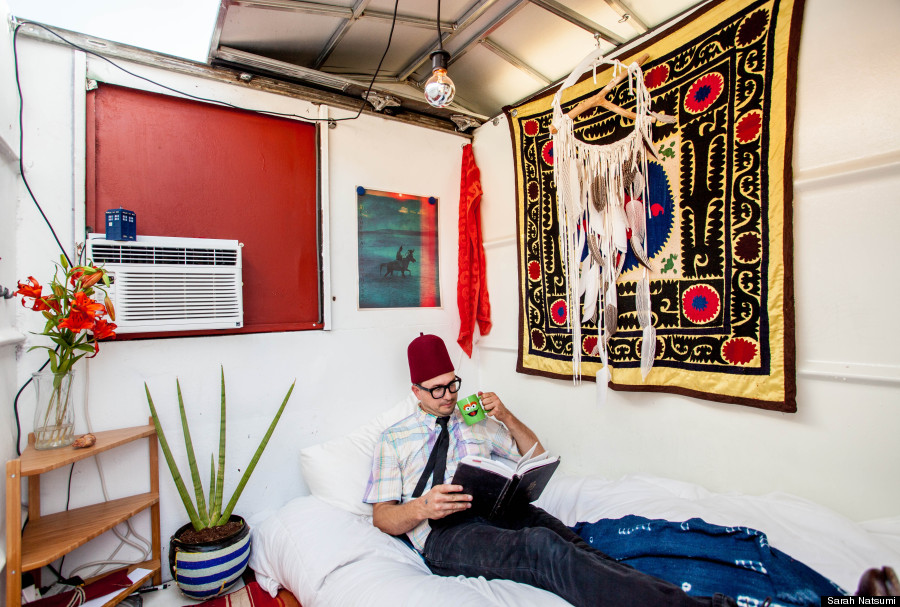 One man's trash is another man's home. Seriously. Huston-Tillotson University's environmental science professor Jeff Wilson goes by "Professor Dumpster" and he has been living in a dumpster (he prefers to call it a "magic box") for most of the year. In an effort to teach the world "a new approach to the way single-family homes use their resources," Wilson lives in a 33-foot square home that is one percent of the size of an average American household. Check out "The Dumpster Project" website to learn more and to donate to his cause.
5. This opulent Vancouver home that still makes us want to live in a mansion one day.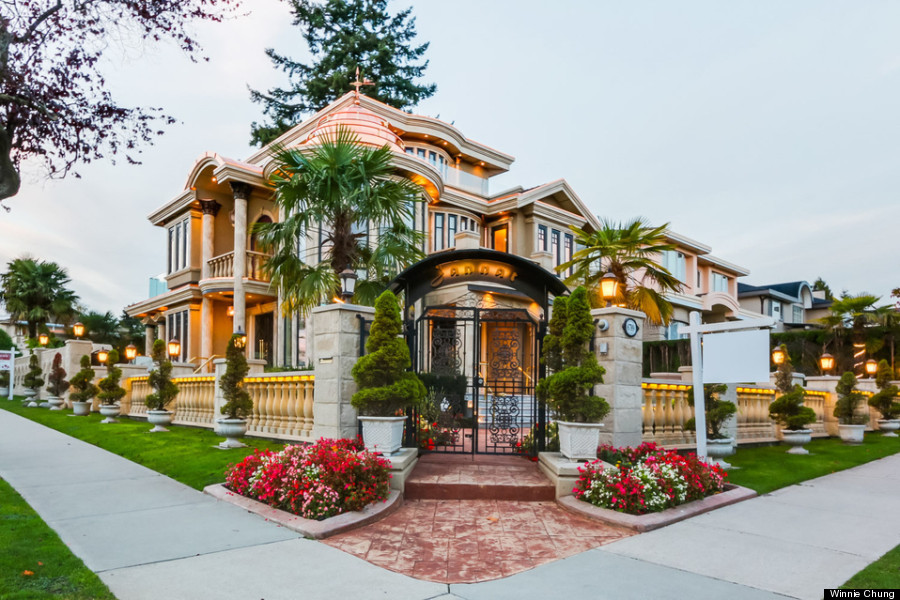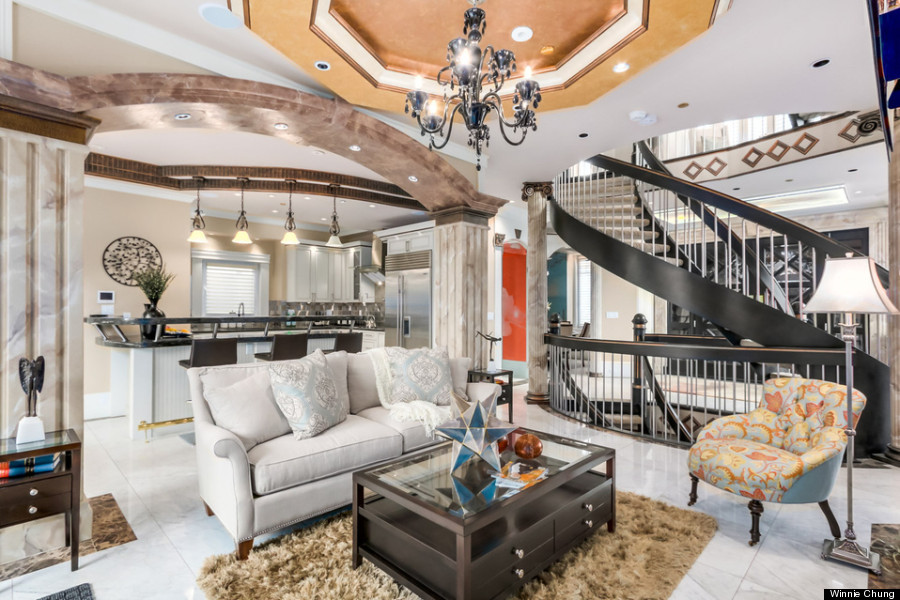 We know sometimes you still dream of living in a lavish mansion and this four-level home situated in the South Cambie neighborhood of Vancouver totally fits the bill. Priced at just under five million, the perks you get could be worth it. If you're looking for a home that has walls full of interesting murals, marble floors, a floating staircase, a movie theatre, and an exercise room with a sauna, among many more things, this could be the perfect place for you.
6. A house in Maryland that belongs in a "Lord of the Rings" movie.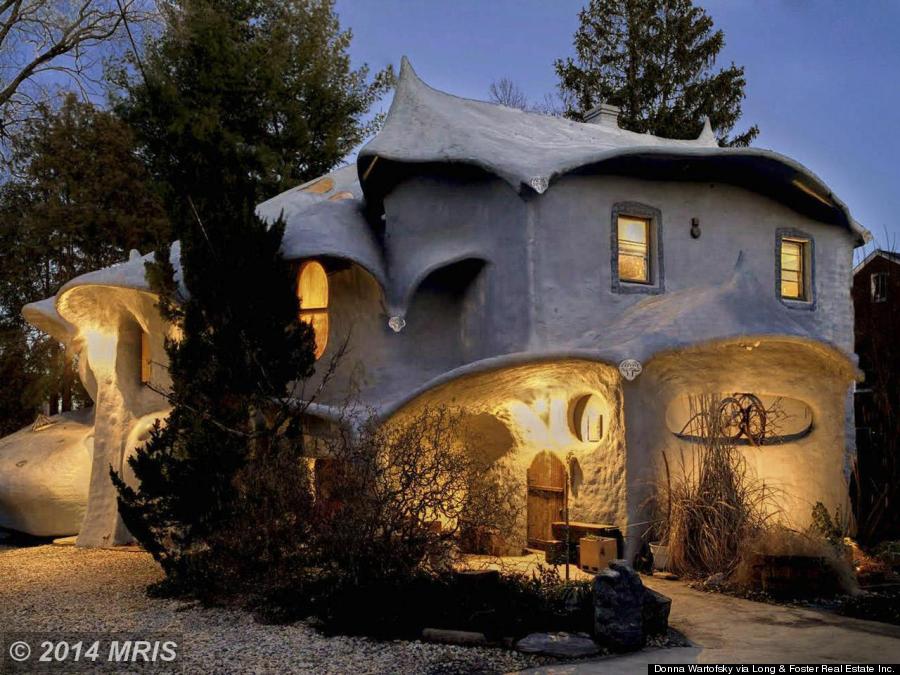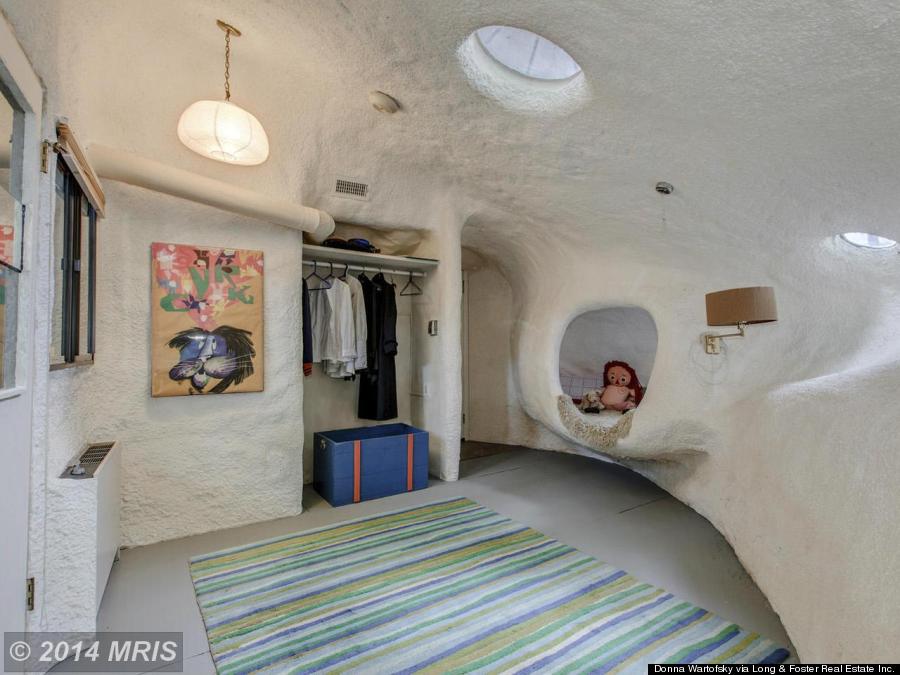 This home is truly for someone who doesn't want to live inside a box, but rather, inside of a completely unknown shape. The home is currently for sale for a whopping $1.2 million. The current owners bought the house in 1967 and transformed it into an actual livable place by adding high ceilings, skylights and swooping curves. According to the real estate company who holds the listing, Long & Foster, the home is "literally within a stone's throw from D.C."
7. This apartment that expands with the wave of a hand.
Researchers at MIT Media Lab's Changing Places have created the ultimate solution for people living in all those small apartments in cities across the world desperate for any inch of extra space. CityHome, a mechanical box that kind of looks like a large closet, instantly opens up to provide an apartment with a hiding bed, table, kitchen, workspace, closet and storage units. And it gets better: The unit is based on low-friction rollers which allows the structure to be moved a few feet in any direction in order to really maximize space wherever it may be needed.
BEFORE YOU GO
PHOTO GALLERY
Most Expensive Markets In The U.S.