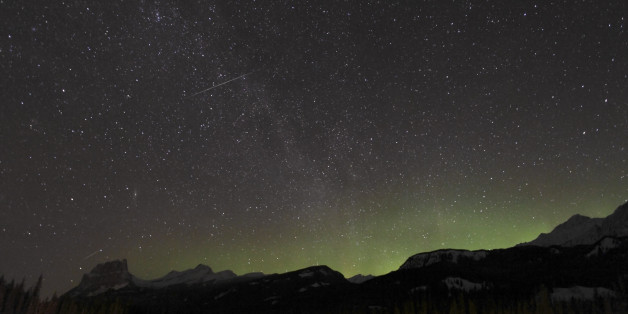 Skywatchers in the Northern Hemisphere can celebrate the start of 2015 with the year's very first meteor shower, set to peak this weekend.
The Quadrantid meteor shower, always the first of the year, is expected to peak on the night of Saturday, Jan. 3, at 9 p.m. EST (0200 GMT). The best viewing hours in the Northern Hemisphere will be between midnight and dawn local time on Sunday, Jan. 4.
Don't miss the Quadrantids - the first shooting stars of 2015: http://t.co/hXsjKAJnaZ pic.twitter.com/3w1VwBMWBv

— Astronomy Now (@AstronomyNow) January 2, 2015
The celestial event, named after the extinct constellation Quadrans Muralis, may prove somewhat challenging for skywatchers as the window of peak activity will last for only a few hours. This year, the Quadrantids may also be particularly difficult to catch due to an almost-full moon.
Still, NASA estimates the meteor shower will boast about 80 meteors an hour at its peak.
Those in parts of Europe and Asia should have the best chance of catching a glimpse of the Quadrantids this year. Stargazers are encouraged to find a viewing area away from city lights and streetlights, and to look east.
For those who can't make it outside to catch the meteor shower in person, the Slooh Space Camera will provide a live broadcast of the meteor shower online starting at 11 p.m. EST on Jan.4.
Happy stargazing!
BEFORE YOU GO
PHOTO GALLERY
Best Astrophotography Of 2014