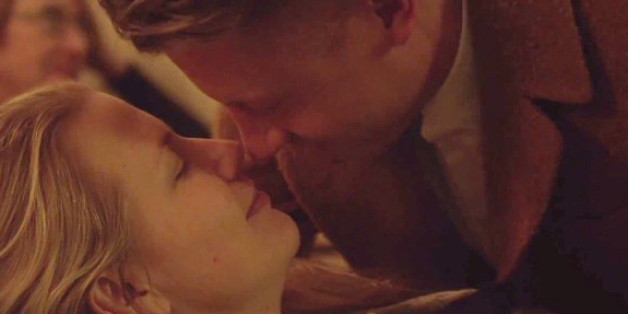 Forget the thrift shop. Macklemore is about to be headed to Babies"R"Us.
In response to growing speculation, Macklemore, a.k.a. Ben Haggerty, and his fiancee Tricia Davis announced that they are expecting their first child together in an adorable video on YouTube and Twitter:
We wanted to share the news with you ourselves...Love Ben & Tricia http://t.co/ibrQ3Vlq3i

— Macklemore (@macklemore) January 3, 2015
The heartwarming video, which is titled "A Surprise from Ben and Tricia," shows the couple with loved ones as Davis receives an ultrasound. According to the beginning of the video, it was posted in response to media stories of a possible pregnancy.
Rumors that the couple was expecting began to spread after Davis reportedly abstained from drinking alcohol and wore lose clothing while in Vegas for New Year's Eve. The couple was spotted having dinner at the Mirage before Macklemore's performance at 1Oak.
The 31-year-old rapper proposed to Davis in January 2013, according to E! News and have been dating since the mid-2000s. The two are expecting their child this May.
Besides the baby announcement, Macklemore is giving fans something else to look forward to in 2015. The rapper confirmed to fans on Twitter that a new album is on the way:
RT @loucereal: Its 2015 and I still don't have a new @macklemore album wtf <- you will this year. Believe that

— Macklemore (@macklemore) January 1, 2015
This is so much good news that the ceiling can't even hold it. Congratulations to the happy couple.
BEFORE YOU GO