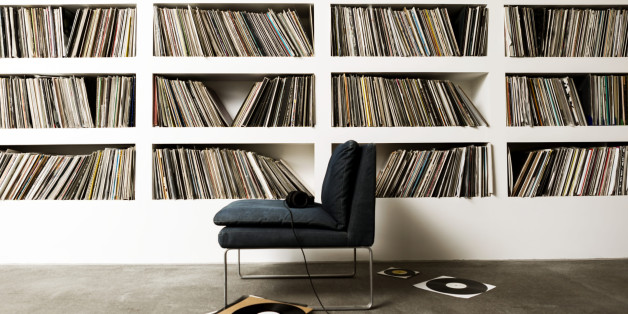 After surviving near-extinction last decade, vinyl made an exceptional global resurgence with purchases increasing more than sixfold. The U.S. continued this trend in 2014, seeing a 52 percent increase in LP purchases from 2013.
According to data collected by Digital Music News and Wall Street Journal via SoundScan and Nielsen ratings, 9.2 million vinyl albums were sold in 2014 -- the highest sales number recorded since the industry started monitoring LP sales in 1991. While 9.2 million albums only accounts for 6 percent of total album sales in the U.S. in 2014, streaming services saw an increase of 54 percent, jumping from 106 billion song streams in 2013 to 164 billion song streams in 2014.
On the other hand, paid downloads dropped by 9 percent for albums and 12 percent for songs. It's important to note, for example, that digital song purchases fell from 1.26 billion in 2013 to 1.1 billion in 2014, so it's clear that streaming services are digging into digital purchases. However, vinyl seems to have a promising future, and music consumption seems to have a counterintuitive interest in both the most recent and earlier technology.
For more, head to the Wall Street Journal.
BEFORE YOU GO
PHOTO GALLERY
HuffPost's Best Albums Of 2014