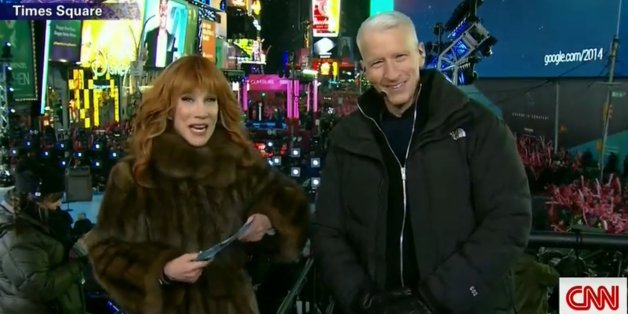 Anderson Cooper and Kathy Griffin may get into some weird shenanigans on New Year's Eve each year, but there's a reason CNN keeps bringing them back.
The duo led the network to No. 1 in cable news Wednesday night during their New Year's Eve coverage, according to CNN's press release. CNN brought in 1.597 million total viewers and 729,000 viewers in the key age demographic (25-54) from 9 p.m. to 12:30 a.m. Fox News came in second, with 1.170 million total viewers and 209,000 in the key demo.
CNN continued its winning streak into the new year, winning the last week of 2014 and the first week of 2015 in the key demo for total day and primetime viewers (Monday through Sunday).