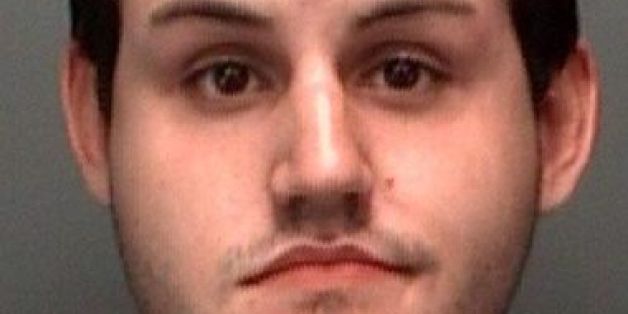 Police in Florida are investigating why a 25-year-old man allegedly killed his 5-year-old daughter by throwing her off a bridge early Thursday.
John Jonchuck Jr. is charged with first degree murder in the killing, which was witnessed by a St. Petersburg police officer who was pursuing the suspect for speeding, Chief Anthony Holloway said in a news conference.
The officer said Jonchuck stopped his car on the Dick Misener Bridge shortly after midnight and tossed his 5-year-old daughter, Phoebe, over the railing and into Tampa Bay. The drop was more than 60 feet.
Holloway said the officer watched powerlessly as Jonchuck threw the girl over the side. The suspect then returned to his car and calmly drove away, the chief said.
Police are still searching for a motive. No drugs were found in the suspect's car, and they do not appear to be a factor in the case. Jonchuck made a domestic violence complaint in December, the chief also noted.
Multiple dive teams, including the Coast Guard, searched for the girl after she was thrown by her father. But by the time they found her, it was too late.
Manatee County Sheriff's Deputies apprehended Jonchuck about 30 minutes after he fled the scene. He was booked in Pinellas County Jail and faces charges including first degree murder, aggravated fleeing and eluding and aggravated assault with a motor vehicle on a law enforcement officer.
Like Us On Facebook |

Follow Us On Twitter |

Contact The Author