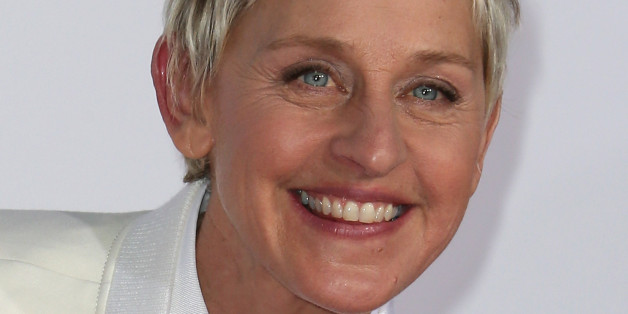 Ellen DeGeneres is featuring hot celebrities like Taylor Swift on her talk show in an effort to "attract young girls," a conservative Christian author and evangelist has claimed.
Larry Tomczak makes the implication in a Christian Post Op-Ed titled, "Are You Aware of the Avalanche of Gay Programming Assaulting Your Home?" Published on Jan. 8, Tomczak's piece slams the various forms of "indoctrination and propaganda" which is being created by Hollywood and the media to advocate the "gay lifestyle in our country."
"What's going on? A lifestyle that Romans 1:24-27 labels as "immoral," "indecent," "shameful," "unnatural" and a "perversion" bringing a "due penalty" is conveyed to tens of millions of unsuspecting children, teens and parents as normal, acceptable behavior," he writes.
Tomczak, whose opposition to the lesbian, gay, bisexual and transgender (LGBT) community is well-established, argued that DeGeneres "celebrates her lesbianism and 'marriage'" in addition to his claim regarding her booking of Swift. But he doesn't stop there, offering similarly harsh words in regard to television shows that feature LGBT characters like "Modern Family" and "Scandal," as well as the film "Foxcatcher," which some believe had a gay subtext.
"Home and remodeling reality shows regularly feature lesbians and gays in partnerships exploring homes," he noted. "Anderson Cooper boasts openly on TV he'd rather 'have sex' with a man plus co-hosts New Year's Eve festivities nationwide."
He then concluded, "LGBTQ advocates are extremely deceptive, sophisticated and strategic in working to lead a generation over the cliff to destruction. As 'salt' and 'light' Christians, we represent a bulwark against this tidal wave of unprecedented evil."
You can read Tomczak's full post here.
Last year, Tomczak penned a Charisma News post in which he argued in defense of his decision to attend 12 gay pride events.
"Prayer is always at the foundation of revival. When I walk among the hurting homosexuals in our culture, I am moved to prayer," he wrote at the time. Noting that he didn't "try to relate to them in some mechanical way or by blaring through a bullhorn into their faces," he added, "I'm led by the Spirit and strike up casual conversations by citing the logo on their cap, a message on their shirt or simply sitting down next to somebody sitting alone sipping on a beer."
DeGeneres is no stranger to right-wing pushback. One Million Moms, a division of the American Family Association, threatened to boycott JCPenney after the retail chain appointed DeGeneres as its spokeswoman in 2012.
DeGeneres later addressed the controversy on her talk show, noting, "Here are the values I stand for: I stand for honesty, equality, kindness, compassion, treating people the way you'd want to be treated and helping those in need. To me, those are traditional values."

BEFORE YOU GO
PHOTO GALLERY
The Worst Anti-LGBT Villains Of 2014