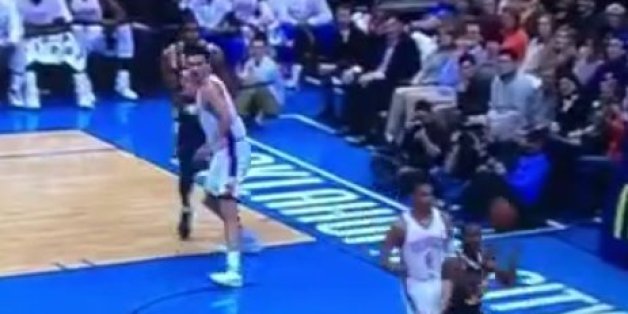 It looks like a trick shot you might see in a Harlem Globetrotters skit.
Only this happened in an NBA game and it was no stunt. With 0.2 seconds left on the shot clock Friday night against the Oklahoma City Thunder, Trevor Booker of the Utah Jazz tapped a ball backward over his head and into the basket.
Yes, that happened.
Booker's second-quarter magic didn't spark the Jazz to a positive end result, however. The visitors lost, 99-94.