Gina Rodriguez won Best Actress in a TV Comedy at the 2015 Golden Globes for the titular role in The CW's "Jane the Virgin."
After having to walk a half marathon to accept her award, Rodriguez caught her breath and thanked showrunner Jennie Urman "for making me her Jane."
"This award is so much more than myself," she said. "It represents a culture that wants to see themselves as heroes."
"My dad used to tell me to wake up each day and say, 'I can and I will,'" she continued. "Well, dad, today's a great day. I can and I did."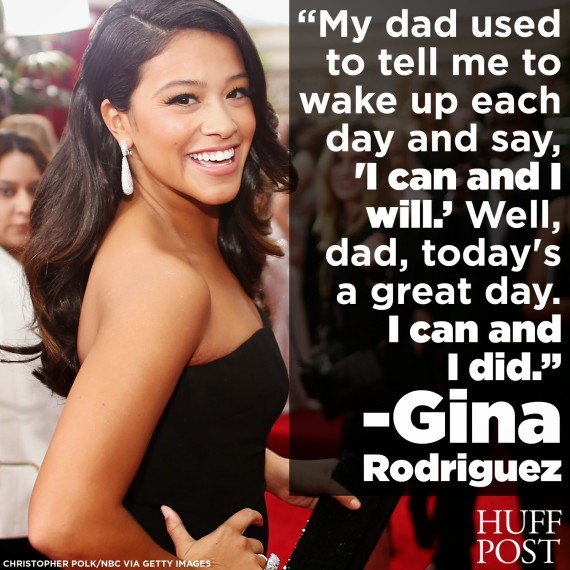 Rodriguez defeated Lena Dunham, Edie Falco, Julia Louis-Dreyfus and Taylor Schilling for the honor. This is her first Golden Globe award.
Full HuffPost Entertainment coverage of the Golden Globes can be found here. The full list of Golden Globes winners is here.
BEFORE YOU GO
PHOTO GALLERY
Golden Globes 2015: The WHOLE Red Carpet