Syrian President Bashar Assad is being dared to take a different type of ice-bucket challenge.
A young Syrian actor identified as Ehab Yousef dared the dictator to spend a winter night in one of the refugee camps housing hundreds of thousands of Syrians displaced by the country's civil war, Al Jazeera reported.
In the clip, which was posted online Sunday, Yousef uses a variation of the popular challenge to raise awareness of the plight of refugees in Syria and in neighboring countries whose camps were hit by a severe winter storm last week.
The clip shows Yousef addressing the audience as another man covers him in a pile of snow. Once he pulls himself to his feet, the actor throws a bucket of ice water over his body. Yousef calls on viewers to donate money, medicine and blankets for the refugees and urges Assad to "come out from your hideout and show support for the people who are dying in the refugee camps," according to a translation by The Guardian.
"Think of us when you are warm," Yousef says.
Freezing temperatures, snow and rain have worsened conditions for hundreds of thousands of Syrians living in refugee camps or makeshift shelters inside the country and in neighboring Lebanon, Jordan and Iraq.
"This storm has had a big impact on refugees here, and it's making their daily lives even harder," said Nasreddine Touaibia of UNHCR, the UN's refugee agency, last week.
The Syrian Observatory for Human Rights, a London-based organization that keeps track of the casualties in Syria's war, reported Monday that seven civilians, including children, were killed in bad weather in Syria over the weekend.
The storms have damaged hundreds of shelters, makeshift homes and tents in Jordan and Lebanon, according to UNHRC. Hundreds of families were forced to seek shelter with friends or in emergency housing. Three Syrian refugees died in a winter storm in southern Lebanon last Wednesday.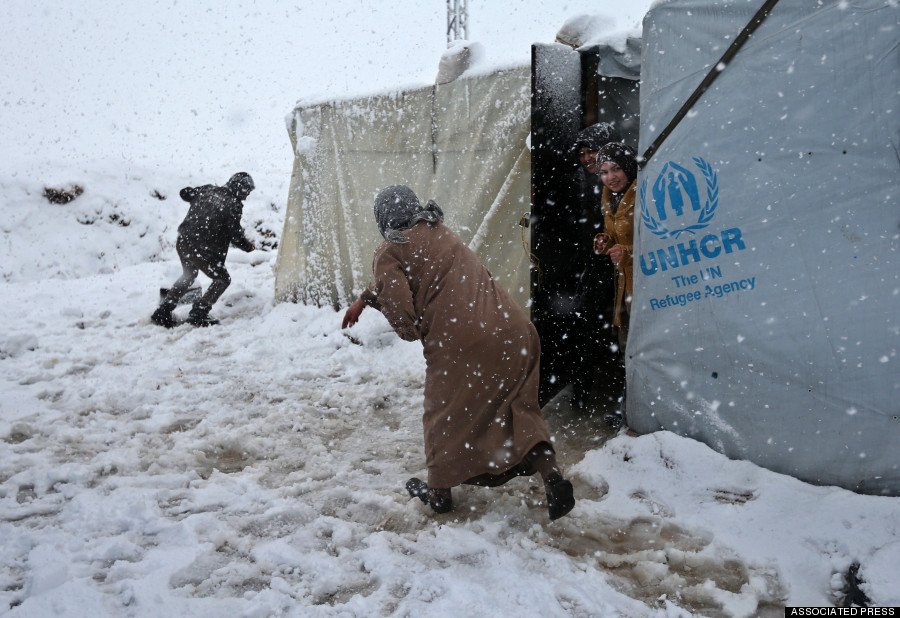 Syrians throw snow at each other at a refugee camp in Deir Zannoun village, in the Bekaa valley, east Lebanon, Jan. 7, 2015. (Hussein Malla/AP Photo)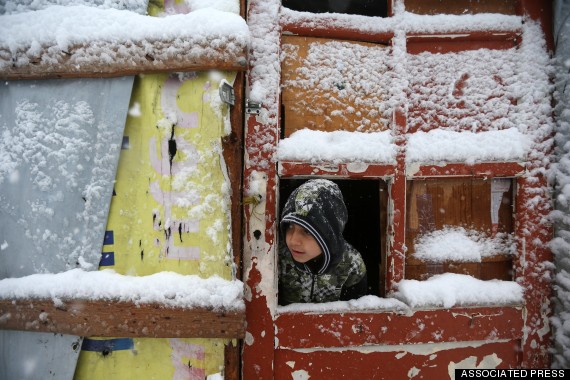 A Syrian boy looks out through his tent door covered in snow at a refugee camp in Deir Zannoun village, in the Bekaa valley, east Lebanon, Jan. 7, 2015. (Hussein Malla/AP Photo)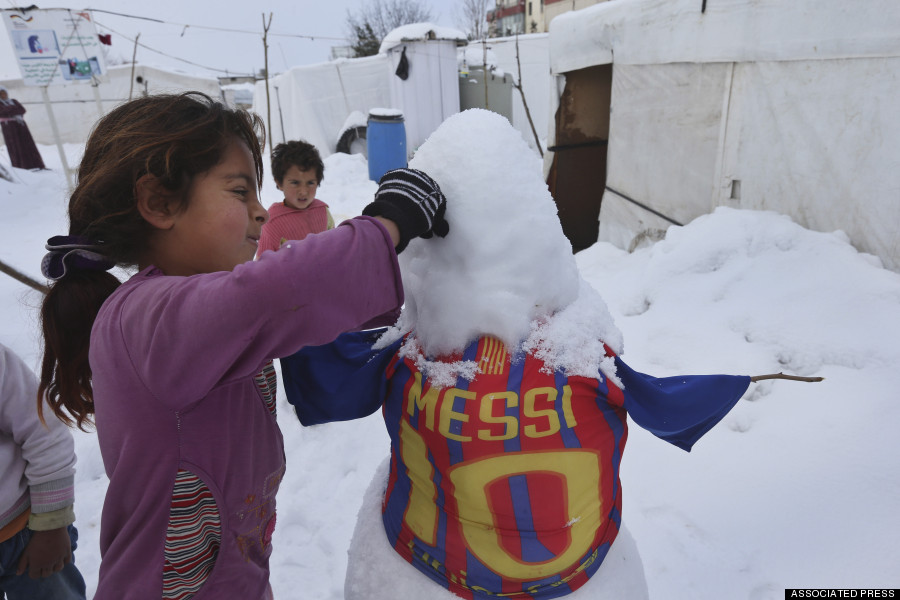 A Syrian girl makes a snowman outside her tent at a refugee camp in al-Majdal village, Bekaa valley, east Lebanon, Jan. 8, 2015. (Hussein Malla/AP Photo)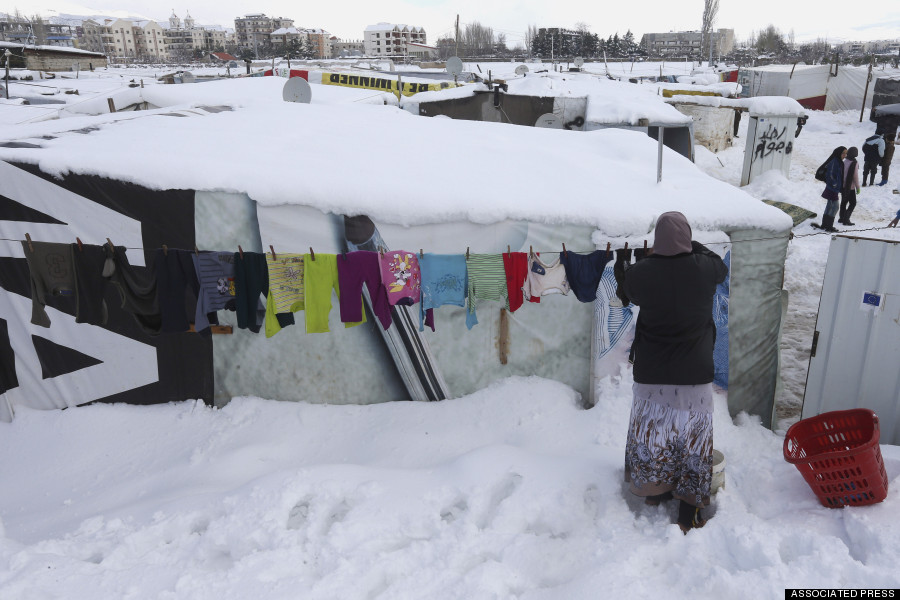 A Syrian woman hangs her laundry outside her tent covered by snow at a refugee camp in Zahleh town, Bekaa valley, east Lebanon, Jan. 8, 2015. (Hussein Malla/AP Photo)