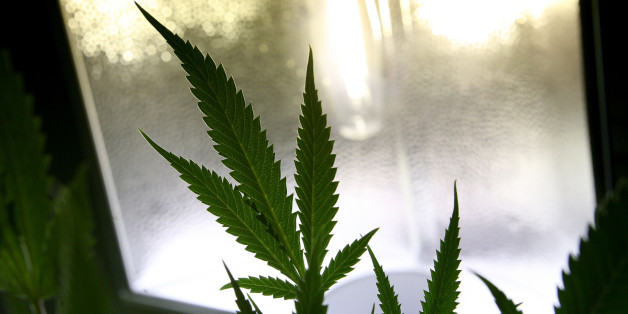 A cancer patient from Iowa whose conviction for growing medical marijuana made national headlines died from the disease on Monday.
Benton Mackenzie, 49, was sentenced to probation in September following his conviction, but his health had rapidly deteriorated during his trial.
"I've got a big empty pit right in the middle of my chest right now," Loretta Mackenzie, his wife of 22 years, told the Quad-City Times' Brian Wellner, who first reported Benton Mackenzie's death.
Mackenzie stood trial in July for growing medical marijuana to make an oil that he used as treatment of his tumors. He and his wife were convicted in Iowa district court for marijuana manufacturing and conspiracy. Their son, Cody, was convicted of drug possession. In a surprise ruling, the family was sentenced to probation, rather than prison.
Iowa Gov. Terry Branstad (R) signed a law last year legalizing the use of marijuana-derived CBD oil to treat epilepsy. The law focuses narrowly on "intractable epilepsy" and didn't apply to Mackenzie.
After his conviction, Mackenzie began traveling to Oregon, where medical marijuana is legal, for treatment. Twenty-three states have legalized marijuana for medical purposes and at least 10 others have legalized medical use of CBD oil. Marijuana remains illegal under federal law.
Mackenzie suffered from severe angiosarcoma, a rare and aggressive form of cancer that produces large skin lesions. Photos documenting Mackenzie's legal case and his cancerous lesions have been posted to the "Free Benton Mackenzie" Facebook page. In July, during the trial, Loretta Mackenzie wrote on Facebook that her husband's condition had worsened and included a photo showing the large, discolored tumors on her husband's skin.
Mackenzie's mother, Dottie Mackenzie, told The Quad-City Times that he was "at peace" with his disease and his conviction when he died.
BEFORE YOU GO
PHOTO GALLERY
27 Reasons Why U.S. Shouldn't Lead War On Drugs