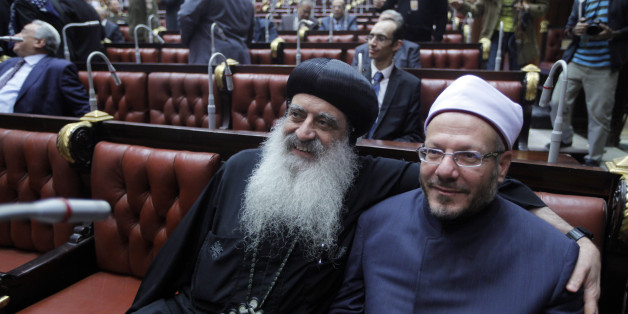 CAIRO, Jan 13 (Reuters) - Egypt's Grand Mufti warned the French satirical newspaper Charlie Hebdo on Tuesday against publishing a new caricature of the Prophet Mohammad, saying it was a racist act that would incite hatred and upset Muslims around the world.
Charlie Hebdo is due to publish a front page on Wednesday showing a caricature of the Prophet in its first edition since Islamist gunmen attacked the weekly's offices in Paris last Wednesday, killing 12 people.
"This edition will cause a new wave of hatred in French and Western society in general and what the magazine is doing does not serve coexistence or a dialog between civilisations," the office of Grand Mufti Shawqi Allam, one of the region's most influential Muslim clerics, said in a statement.
"This is an unwarranted provocation against the feelings of ... Muslims around the world."
A total of 17 people were killed in three days of violence that began when the gunmen opened fire at Charlie Hebdo in revenge for its past publication of satirical images of the Prophet. With demand surging for this week's edition, Charlie Hebdo planned to print up to 3 million copies, dwarfing its usual run of 60,000.
The Grand Mufti described the attack on Charlie Hebdo as "terrorist" and Egypt's Al-Azhar, a thousand-year-old seat of religious learning respected by Muslims around the world, has referred to the attack as a criminal act. But they have also been critical of caricatures of the Prophet, which provoked protests when they were first published in 2005.
The Grand Mufti's office called on the French government to reject what he called the "racist act" by Charlie Hebdo, accusing the newspaper of seeking to provoke "religious strife... and deepen hatred."
The front page of the Jan. 14 edition shows Mohammad, a tear on his cheek, holding a sign saying "Je suis Charlie" ("I am Charlie"), below the headline "Tout est pardonne" ("All is forgiven").
Turkish President Tayyip Erdogan accused the West on Monday of hypocrisy for its stance over the attack on Charlie Hebdo and the hostage-taking at a kosher supermarket in which four Jews were killed, while failing to condemn anti-Muslim acts in Europe. "The West's hypocrisy is obvious. As Muslims, we've never taken part in terrorist massacres. Behind these lie racism, hate speech and Islamophobia," he said. (Reporting by Khaled Moussa and Omar Fahmy; Writing by Mahmoud Mourad; Editing by Lin Noueihed and David Stamp)