Turkish President Recep Tayyip Erdogan is no stranger to bombastic displays. Anyone who watched a giant hologram version of him deliver a speech can attest to that, but things have gotten even more odd in recent weeks.
After the first shots of Erdogan's gargantuan new palace and images of a theatrical welcome ceremony for Russian President Vladimir Putin last month, the number of photo ops in which Turkey's leader appears imperial seems to be escalating. This culminated Monday in a meeting with Palestinian President Mahmoud Abbas, in which the two politicians were flanked by warriors in full regalia from each of the 16 Turkish empires.
At a time when Turkey's observers are worried about the president's authoritarian tendencies, scenes like the ones below aren't exactly reassuring.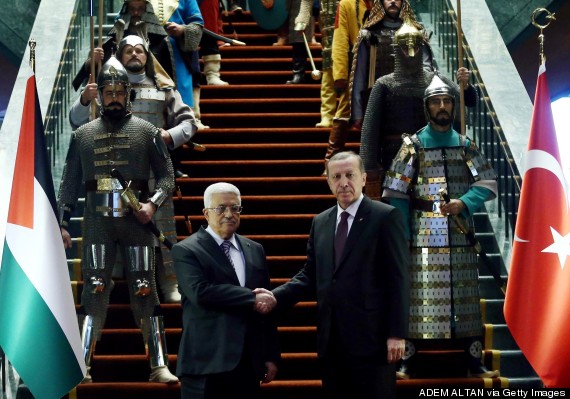 Turkish President Recep Tayyip Erdogan, right, and Palestinian President Mahmoud Abbas shake hands. (Adem Altan/AFP/Getty Images)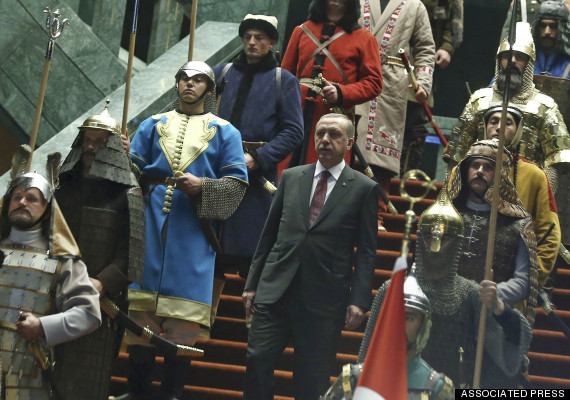 Turkish President Recep Tayyip Erdogan walks between the honor guards wearing historic Turkish warriors costumes before a ceremony for his Palestinian counterpart Mahmoud Abbas. (Adem Altan/AP Photo)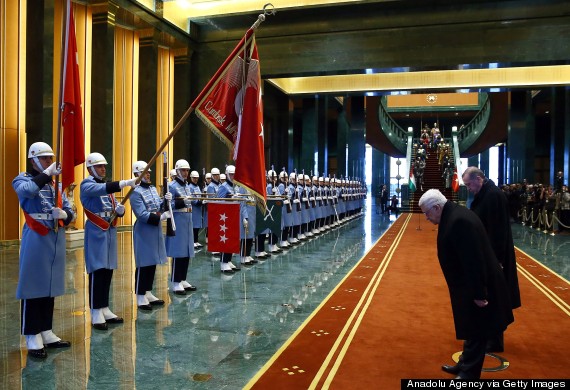 Turkish President Recep Tayyip Erdogan, right, and Palestinian President Mahmoud Abbas, left, salute the Turkish Presidential Guard Regiment soldiers. (Kayhan Ozer/Anadolu Agency/Getty Images)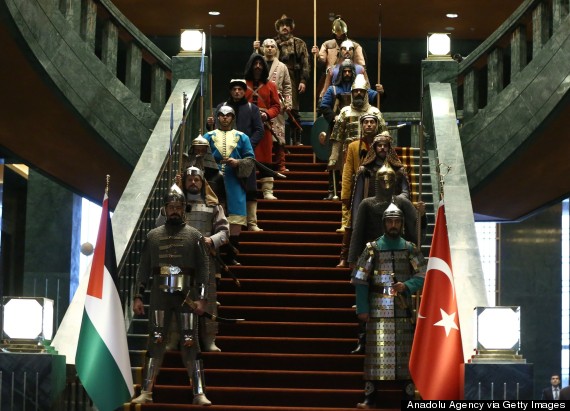 Sixteen soldiers stand guard during the meeting of Turkish President Recep Tayyip Erdogan and Palestinian President Mahmoud Abbas. (Aykut Unlupinar/Anadolu Agency/Getty Images)