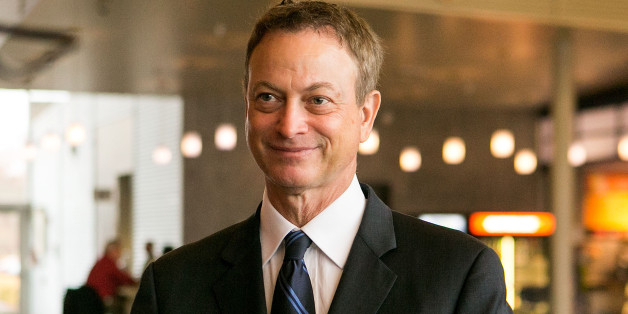 "Forrest Gump" actor and "CSI: NY" star Gary Sinise has pulled out of appearing at a summit for an anti-gay Catholic group.
Sinise was set to speak at a summit in Naples, Florida, later this month for Legatus, a Catholic group with a mission to "study, live and spread the Catholic faith in our business, professional and personal lives," according to their website. The group has promoted anti-gay ideology, including calling same-sex attraction a "disorder" and promoting "gay cure" therapies, Good As You reported.
On Monday, Sinise announced he would not be appearing at the event. The actor, whose Gary Sinise Foundation creates programs and raises money for United States veterans, said in a statement on his WhoSay account that his mission is to be "unifying."
For me, faith has been a catalyst for my mission to honor the men and women who serve in our nation's military. When I accepted the invitation to speak at the Legatus conference about Veterans issues and share my story, I was unaware of the controversy surrounding some of the participants, and their views on personal matters. I don't want my mission—which is designed to be unifying—to be disrupted by these, or any controversies, and therefore have decided to withdraw.
Along with Sinise, Fox News anchor Bret Baier also pulled out, citing the the group's controversial stances.
"Bret Baier has withdrawn his participation as a speaker at the upcoming Legatus Summit due to the controversy surrounding some editorial stances in the organization's magazine," a Fox News spokesperson told AdWeek. "Bret accepted the invitation to speak about his book, his faith, and his son's congenital heart disease. He was unaware of these articles or the controversy surrounding them."
New York's Cardinal Dolan and Louisiana Governor Bobby Jindal are still both scheduled to speak, according to the group's website.
Legatus did not immediately respond to a request for comment.
H/T Good As You
BEFORE YOU GO
PHOTO GALLERY
13 Things The Bible Forbids (That You're Probably Guilty Of Doing)