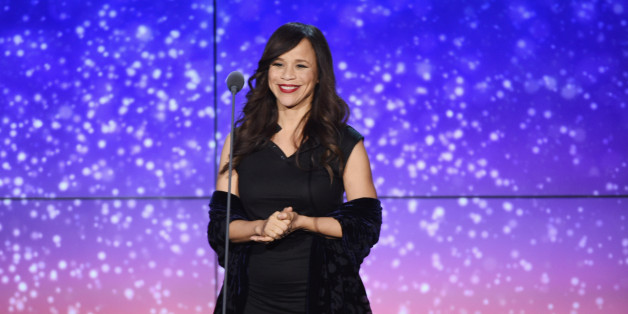 Rosie Perez is leaving "The View" after four months on the ABC show, Variety reports.
The "Do The Right Thing" actress joined the show on Sept. 15, along with Republican media operative Nicolle Wallace.
Perez had taken January off to appear in the Broadway show "Fish in the Dark," and was scheduled to rejoin "The View" at the end of the month.
An ABC spokesperson told HuffPost, "Rosie Perez is currently in rehearsal for her Broadway play for the month of January. Her status with the show has not changed."
But sources also told the New York Daily News that Perez would not be coming back to "The View," and that she had been struggling with the demands of the show.
ABC on Tuesday denied a report in the Daily Mail that claimed the show could end after its current season due to declining ratings.
Perez's manager did not immediately return a request for comment.