Will jeans ever go out of style? Fashion therapist and author Tim Gunn says that he hopes not! In fact, jeans have been in style for decades now. Jeans are a classic American item, and we've been the leaders in terms of denim development. Denim actually originated in Italy and moved to France -- the word denim comes from "serge de Nîmes," Nîmes being a city in France. America appropriated denim. It was considered a lowly workman's apparel item until fashion designer Claire McCardell made it popular right after World War II, when we stopped copying Europe, since all the couture houses there had closed. Claire McCardell took denim to the fashion forefront, but she died at an early age. The bad boy movies of the fifties featuring James Dean and Marlon Brando made jeans off limits to wear in the workplace, but thanks to designers like Calvin Klein, jeans are back in the fashion forefront. On the topic of denim and trims, Tim says that the horribly faded, ripped up, distressed denim is making a comeback -- but he's not a fan!
Get Tim's latest book, The Natty Professor: A Master Class on Mentoring, Motivating, and Making It Work!
For more of Tim's expert fashion advice, view the slideshow below:
PHOTO GALLERY
Tim Gunn's Essential Fashion Tips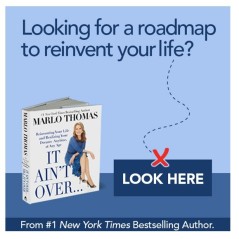 Add Marlo On Facebook:
Follow Marlo on Twitter:
Sign up to receive my email newsletter each week - It will keep you up-to-date on upcoming articles, Mondays with Marlo guests, videos, and more!