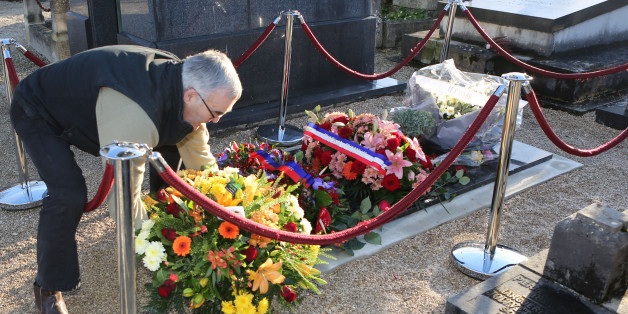 A founding editor of the French satirical newspaper Charlie Hebdo has written an emotional and critical letter to the paper's late editor in the aftermath of a terrorist attack at the paper's Paris office that killed 12 people.
Henri Roussel, who helped to conceive the inaugural issue of Charlie Hebdo in 1970, penned an editorial for the French magazine L'Obs about slain editor Stephane Charbonnier and his "stubborn" management style. Roussel wonders why Charbonnier, also known as Charb, continued to push his staff despite multiple threats and attacks, suggesting that his "block head" behavior led the rest of the team to their deaths.
"I really hold it against you," he wrote to Charbonnier, under the pen name Delfeil de Ton, the Telegraph reported Wednesday.
"What made him feel the need to drag the team into overdoing it," he added, referencing a 2011 depiction of Muhammad. (The paper was subsequently firebombed.)
Roussel referred to the editor as a "splendid" and "amazing lad," but concluded with a heart-wrenching farewell.
"I'm upset at you, Charb," Roussel wrote, according to NBC News. "May your soul rest in peace."