Co-host of CBS This Morning Gayle King was friends with author and poet Maya Angelou for almost three decades. When asked about her favorite memories of Maya, Gayle recalls when Angelou once told her, "When people show you who they are, believe them the first time." Gayle says that in life, we often want to make excuses for why a person acts a certain way, thinking that the behavior might be a fluke, but that she's found Maya's saying to be true. Her favorite quote from Maya Angelou is, "People may not remember what you said or what you did, but they will always remember how you made them feel." Gayle says that when she and Oprah used to visit Maya, she would feel like she wanted to have a notepad, because everything Maya said would be something that she would want to write down!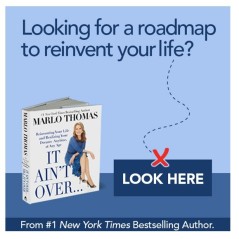 Add Marlo On Facebook:
Follow Marlo on Twitter:
Sign up to receive my email newsletter each week - It will keep you up-to-date on upcoming articles, Mondays with Marlo guests, videos, and more!