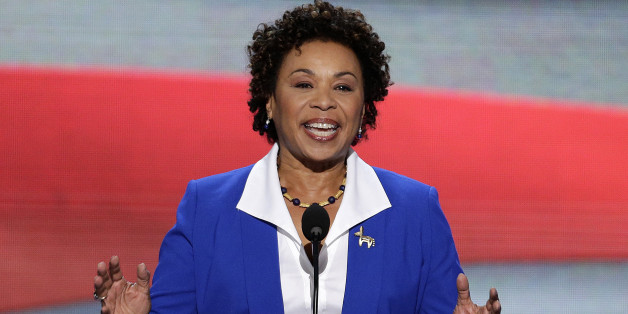 WASHINGTON -- Rep. Barbara Lee (D-Calif.) is denying a report that she and President Barack Obama have a "gentlewoman's agreement" to make her the next ambassador to Cuba, should he appoint one before he leaves office.
"I will not seek the nomination to be Ambassador to Cuba. I plan to continue the efforts to normalize relations with Cuba and the fight for our shared progressive values in Congress," Lee said in a statement to The Huffington Post.
Lee was responding to an article in the San Francisco Chronicle, which reported, "According to a well-placed source, the 68-year-old Lee has told close friends that she has a 'gentlewoman's agreement' with President Obama to be named ambassador to Cuba if there's an opening before he leaves office."
Asked whether Lee would accept the nomination if she were offered it, her spokesman noted that her statement said she wanted to continue to work on the issue "in Congress."
Lee has been pushing to normalize relations with Cuba for decades. According to the San Francisco Chronicle, she has traveled to the country 21 times since 1977. A 2009 memo from Cuban leader Fidel Castro expressed admiration for the "political courage" Lee has shown.
Obama announced in December that he would restore full diplomatic relations with Cuba and set up an embassy there for the first time in more than half a century.
He does not need congressional approval to open an embassy, but he would need cooperation if he plans to install an ambassador. The United States currently has a "chief of mission" in Havana, but it's not a full ambassador post.
Sen. Bob Menendez (D-N.J.) -- the son of Cuban immigrants -- has criticized Obama's new policy and said "it would be very difficult to get an ambassador confirmed."
Want more updates from Amanda? Sign up for her newsletter, Piping Hot Truth.
BEFORE YOU GO
PHOTO GALLERY
Politicians Then And Now