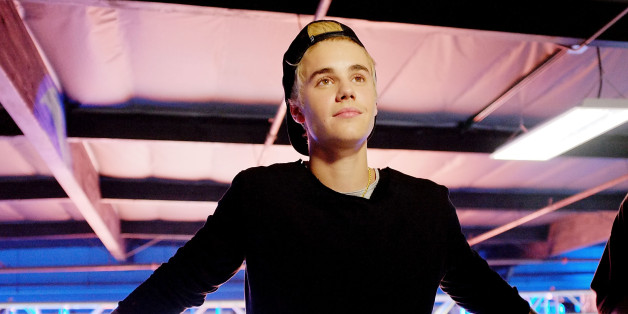 Big boy Justin Bieber will get his very own Comedy Central roast in March. Ryan Seacrest was the first to tweet the news on Tuesday, and Comedy Central confirmed.
yes I got confirmation @JustinBieber is getting roasted by @ComedyCentral in march...love u justin but it's time lol #BieberRoast

— Ryan Seacrest (@RyanSeacrest) January 20, 2015
The "Comedy Central Roast of Justin Bieber" will tape in Los Angeles, though a specific date has yet to be announced. "Justin has been asking us for a few years to roast him, and we just kept telling him to go create more source material first. We're thrilled he listened," Kent Alterman, the network's President of Content Development & Original Programming, said in a statement.
We're guessing his recent Calvin Klein underwear ad controversy and the subsequent "SNL" parody -- "my peepee's in there" -- gave the network some more incentive to skewer le petit Canadien.
For years I have wanted Comedy Central to roast me. They said only if I provided them w/ more material so for a year now I have worked hard

— Justin Bieber (@justinbieber) January 20, 2015
Finally after all that hard work for my 21st bday it's happening. Thanks @RyanSeacrest & @ComedyCentral for the announcement. Let's do it :)

— Justin Bieber (@justinbieber) January 20, 2015
Lol. #BieberRoast

— Justin Bieber (@justinbieber) January 20, 2015
BEFORE YOU GO
PHOTO GALLERY
Comedy Central Roast of James Franco: Hit Him WIth Your Best Shot