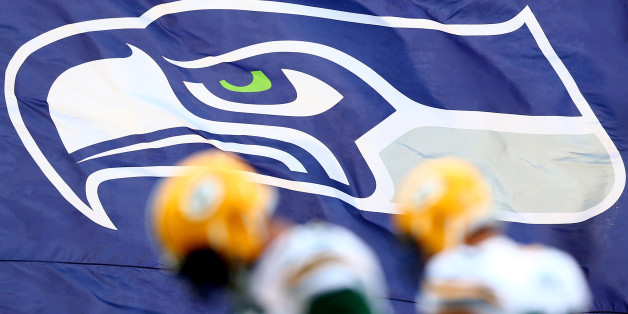 Your beloved Packers just lost in overtime during a do-or-die playoff game against the Seahawks. What's the first thing you do?
For most people, it isn't writing a thank-you letter to Seattle. But that's what one man did Monday night, weaving what might be one of the sweetest sports tales of the year.
Orlando resident Ron Sherrard told The Huffington Post that he offered tickets to Sunday's NFC Championship game in Seattle to a close friend and the man's grieving 10-year-old son. The boy's dog, "Boo," had just died, and Sherrard thought the trip to the game might lift the boy's spirits. And even though the Packers lost, Sherrard says the pair returned home with a heartwarming story.
Writing in his friend's voice, Sherrard then posted the story to Seattle's Craiglist. His letter, "Thank You Seattle from a Packer Fan," has since gone viral, thanks to its tale of kindness involving his friend's son and a 12-year-old Seahawks fan.
Sherrard declined to provide additional information about the identity of the family, citing concerns about their privacy, and HuffPost has been unable to verify any details of his letter. Here's the touching part:
Sunday arrived and off we went to the game. Great seats, loud, exciting, nothing better than this I thought. We were seated next to a large family of Seattle fans so what joy we were having kidding them as our Packers run off to a lead. My son was sitting right next to a young girl of 12. They talked and seemed to be having a great time. Well we all know that the Packers played a great game but a win was not to be had.

After Seattle scored in overtime I noticed the young girl was crying and still sitting in her seat. Her father talked to her and gave her a hug. When we were leaving I asked the father if the girl was crying for joy by the win and to my shock he told me no, she was crying because she wanted the Packers to win because she knew my son had lost his [dog] and she thought he needed this more than she did. I kept this to myself on the flight home.

While my son was having our dinner meal he looked at me and said he was glad that Seattle had won. I was surprised and [asked] him why. He looked at me and told me the girl sitting next to him had lost her cat to a [dog] attack only the day before and he wanted her to have something to help her feel better. Football will never be the same to me. So Thank You Seattle for the great game, and Thank You God for putting so [much] love for others to these two young people. Wishing Seattle only the very best but know the Pack Will Be Back!!!!!!!!
Kids, as usual, are the best.
UPDATE: This article has been updated throughout in light of Sherrard's claims of authorship and additional information provided to HuffPost. This article initially ascribed authorship of the first-person letter to the boy's father.
BEFORE YOU GO
PHOTO GALLERY
2015 NFC Championship Game