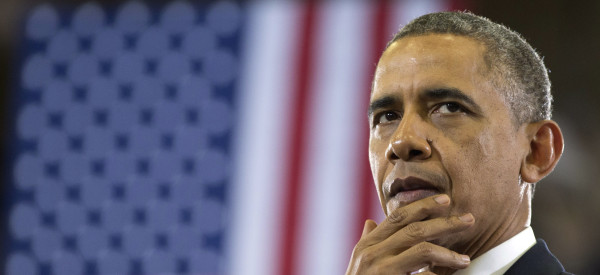 TOP STORIES
To get The Morning Email, HuffPost's daily roundup of the news, in your inbox, sign up here.
STATE OF THE UNION TONIGHT: OBAMA TO TACKLE INCOME INEQUALITY "With the American job market surging to life, President Obama plans to use his State of the Union address on Tuesday night to effectively declare victory over the economic hard times that dominated his first six years in office and advocate using the nation's healthier finances to tackle long-deferred issues like education and income inequality." Democrats hope Obama "goes big" on issues such as overtime pay. And here's what the State of the Union means for 2016, as well as who is sitting with Michelle Obama tonight. [NYT]

FOLLOW HUFFPOST'S STATE OF THE UNION COVERAGE Senior Politics Editor Sam Stein will be interviewing Senior White House Advisor Dan Pfeiffer, post-State of the Union, which will be live-streamed here. Stein will take your questions live from Facebook and Twitter using the hashtag #SOTUchat. You can also check out live streaming of the State of the Union and Republican response, as well as political analysis, on HuffPost Live.
[HuffPost]
JAPANESE PRIME MINISTER DENOUNCES ISIS HOSTAGE VIDEO "Japanese Prime Minister Shinzo Abe on Tuesday denounced a threat to kill two Japanese hostages in an online video posted by the Islamic State extremist group, and said his government would work for the hostages' release. In the video, a masked man with a knife threatened to execute the two unless Japan paid a $200 million ransom within 72 hours." [WSJ]
CHINA'S GROWTH SLOWEST IN QUARTER CENTURY China hopes expanded consumer spending will jump start its slowing growth. [NYT]
POLICE RADAR CAN SEE INSIDE HOMES The radar devices, which have been deployed across the country for FBI and police units, sense any movement by humans inside homes. [USA Today]
ISIS ISN'T THE ONLY THREAT TO THE U.S. IN SYRIA "An Israeli-linked airstrike in Syria on Sunday is drawing attention to an element of the messy Syrian civil war that the U.S. has tried to downplay: the Obama administration's failure to check the growing influence of Iran and its Lebanese proxy, Hezbollah, within Syria, as the U.S. and its allies have focused instead on rooting out the Islamic State. Analysts say the strike could force the U.S. focus away from the fight against the Islamic State, fuel retribution against Israel and bolster tensions with Iran -- just as the West tries to achieve a deal on that country's disputed nuclear program." [HuffPost]
TRAIL TO THE CHIEF: DIRTY DOZEN DONOR EDITION "Five years ago this week, the U.S. Supreme Court built a pipeline for the Biggest Boys to pour their cash directly into campaigns … But, hey, this is America, where talk is cheap but TV time is expensive. With guidance from Paul Blumenthal, HuffPost's unparalleled expert on campaign finance, we offer this Dirty Dozen list of some of the most powerful (i.e. loaded and connected and, in most cases, still available) Bigs." [HuffPost]
WHAT'S BREWING
NFL INVESTIGATING WHETHER PATRIOTS DEFLATED FOOTBALLS DURING AFC CHAMPIONSHIP A league spokesman confirmed the ongoing investigation into whether the New England Patriots "intentionally" deflated footballs in their win over the Indianapolis Colts. Balls that are partially deflated are easier to catch and throw. [ESPN]
'AMERICAN SNIPER' BREAKS JANUARY BOX OFFICE RECORDS Raking in over $90 million this weekend, "American Sniper" beat box office behemoths "Skyfall" and "Avatar" with its record opening, despite the growing controversy around the film. [HuffPost]
AMAZON GETS INTO THE MOVIE BUSINESS Starting this year, the company will produce and distribute original movies. [Variety]
'THE TRUTH IS OUT THERE': X-FILES TO RETURN? Mulder-Scully shippers, start rejoicing. [HuffPost]
THE BEST WAY TO ESCAPE FROM A MOVING CAR "Obviously the best way to survive these situations is to avoid them completely, but you might one day find yourself in a car that experiences a brake failure. Or be in the back of a dodgy cab where you think, Sweet Jesus, I may never see my loved ones again. A quick calculation reveals that an unconventional exit is your best option. How to do it?" [Mr. Porter]
FOX'S LIVE ACTION 'GREASE' FOUND ITS SANDY Julianne Hough will don the infamous leather ensemble, while Vanessa Hudgens will play against type as Rizzo. [HuffPost]
REFINANCING YOUR MORTGAGE RARELY HAS LOOKED BETTER "When considering whether to refinance, you are exploiting the fact that you can fully repay a home mortgage whenever you want and take out a new one. If rates rise, you can stick with your old one as long as you continue to own your home; if they fall, you can pay off the old mortgage and get a new one. Heads you win, tails your lender loses. Seldom in life in does this dynamic apply, so it is worth exploiting whenever the opportunity arises. Everyone's details are different, but if the current rate is half a percentage point below the rate on your mortgage, a refinance is potentially compelling. If it is closer to a full percentage point gap, it may be a slam-dunk unless you expect to move soon." [NYT]
PICKING THE RIGHT SURGEON FOR YOU "Patients who feel confident in their choice of surgeon should feel more at ease before the operation, which is important. Studies conducted on pre-operative patients show that those with higher stress levels at the time of surgery can take as much as 25 percent longer to recover." [HuffPost]
ON THE BLOG
JON HUNTSMAN & JOE LIEBERMAN: OUR SHARED GOALS "The current atmosphere truly could not be better for the president to invite Republican and Democratic congressional leaders to the White House on a regular basis and for them to wholeheartedly commit to those discussions. The start of a new year and a new Congress carry a feeling of possibility and, yes, hope. This is not a partisan feeling. It is an American feeling. The president and congressional leaders of both parties should capitalize on it." [HuffPost]
BEFORE YOU GO
~ Justice Scalia tops the Supreme Court's "Sarcasm Index."
~ The first photo of Christina Aguilera's baby daughter Summer proves she's being groomed to follow in her mother's diva footsteps.
~ Larry Wilmore took over for Stephen Colbert last night in his "The Nightly Show" debut.
~ False alarm: all those BBC shows aren't leaving Netflix after all.
~ Outgoing MLB Commissioner Bud Selig confirmed St. Louis is "the best baseball town in America."
~ "Fifty Shades of Grey" ticket pre-sales are through the roof.
~ When your kid gets billed for missing his friend's birthday party…
~ Take a break from your latest Netflix binge to read one of the finalists for the National Book Critics Circle Awards.
~ "TLC" is funding their final album through Kickstarter.
~ Good luck sleeping after check out the BBC's graphic of what will kill you and when.
~ Hoya Saxa: Georgetown beat Villanova by 20 points last night.
~ Even Justin Bieber had to laugh at the SNL parody of his Calvin Klein ads.
~ Google's looking to throw $1 billion at SpaceX.
~ Ouch: Tiger Woods' front tooth got knocked out by a videographer while he was cheering on his girlfriend Lindsey Vonn as she skied her way to her 63rd World Cup title.
Send tips/quips/quotes/stories/photos/events/scoops to Lauren Weber at lauren.weber@huffingtonpost.com. Follow us on Twitter @LaurenWeberHP. And like what you're reading? Sign up here to get The Morning Email delivered to you.