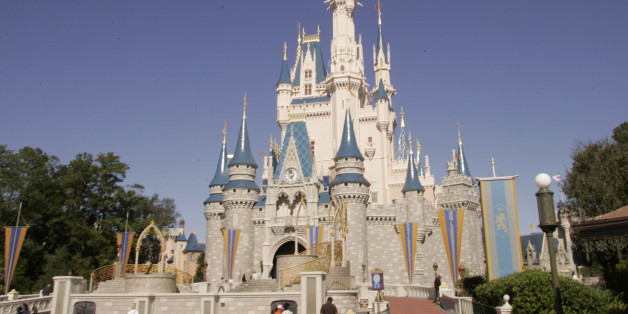 Two guests died after going on rides at Walt Disney World in Florida in recent months, including a woman who lost consciousness on Christmas after riding the iconic it's a small world attraction at the Magic Kingdom, according to state documents cited by the Orlando Sentinel.
The other victim, a 54-year-old woman, lost consciousness after riding Toy Story Midway Mania at Disney's Hollywood Studios.
The Sentinel reports that this is the first time Disney has reported the deaths of two guests in the same quarter since 2007.
It's not clear when the women died, and no cause of death was listed. However, Disney said both attractions were operating normally at the time of the incidents and an observer cited by the paper said it's unlikely that the rides contributed to either death.
It's a small world is a gentle boat ride through scenes of singing dolls representing children around the world. In 1996, a 6-year-old girl was injured after falling out of the boat in the loading area.
Toy Story Midway Mania is also a milder ride, with vehicles taking guests through a variety of 3-D video games.
The quarterly report from the Florida Bureau of Fair Rides also recorded multiple non-fatal incidents at theme parks in the Orlando area, including nine at Walt Disney World, five at Universal Studios Orlando and two at Sea World.
The paper details each incident on its website.
In one instance last year, a British man visiting Walt Disney World lost two fingertips after reportedly sticking his hands outside of the boat on the Pirates of the Caribbean ride.
BEFORE YOU GO
PHOTO GALLERY
Walt Disney World Trivia