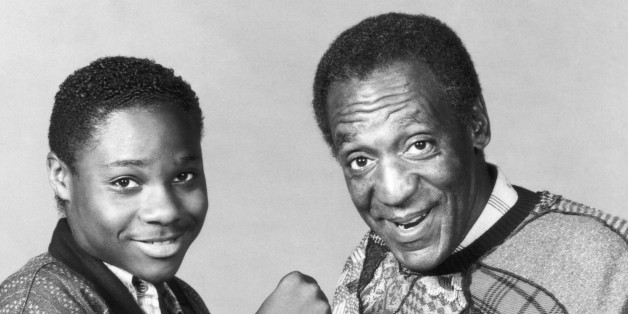 Malcolm-Jamal Warner, who most fans know as Theo from "The Cosby Show," recently nabbed his first Grammy nomination, and in an interview with Billboard, he spoke about the allegations against Bill Cosby.
"He's one of my mentors, and he's been very influential and played a big role in my life as a friend and mentor," Warner told Billboard. "Just as it's painful to hear any woman talk about sexual assault, whether true or not, it's just as painful to watch my friend and mentor go through this."
Warner isn't the first "Cosby Show" alum to speak about the sexual assault allegations. Phylicia Rashad gave a controversial interview to Showbiz 411 earlier this month. When asked about the allegations, she was reported to have said "forget these women." Rashad later told ABC News she was misquoted: "That is not what I said. What I said is, 'This is not about the women. This is about something else. This is about the obliteration of a legacy.'" (Showbiz 411 editor Roger Friedman said he did not misquote Rashad, but edited out her comments from his original piece.)
Back in November, Raven-Symone, who appeared on the show from 1989 to 1992, also spoke out against rumors that Cosby assaulted her. "I was NOT taking [sic] advantage of by Mr. Cosby when I was on the Cosby Show!" she wrote on Instagram. "I was practically a baby on that show and this is truly a disgusting rumor that I want no part of! Everyone on that show treated me with nothing but kindness. Now keep me out of this!"
Keshia Knight Pulliam, who played Rudy on "The Cosby Show," also commented on the Cosby claims.
"Whoever is involved, those are the people who were there. I wasn't there," Pulliam said. "I can only speak to the great man that I know and love, who has been so generous, who has been such a philanthropist, giving back millions of dollars to education and schools. And just the man I grew up knowing. It's really not my place to speak on that. Unfortunately, in the court of public opinion everyone has formed their opinion, but we're still in America and you're innocent until proven guilty of any crimes."
For more from Malcolm-Jamal Warner, head over to Billboard.
BEFORE YOU GO
PHOTO GALLERY
Bill Cosby Over The Years