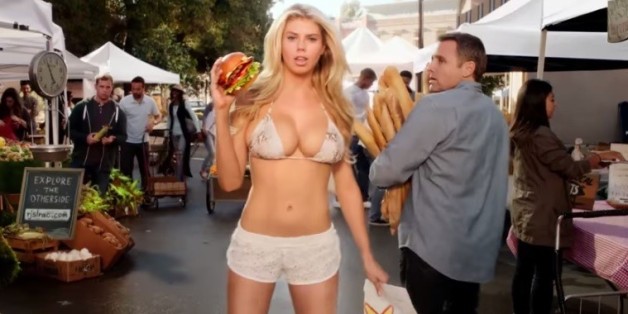 Fast food chain Carl's Jr. has debuted its annual Super Bowl commercial, and it's every bit as sexy as you've come to expect. Model Charlotte McKinney, whom Fox News dubbed "The Next Kate Upton," stars in the new commercial, which USA Today says will only be seen in Western states come Feb. 1.
As previously reported by HuffPost, Carl's Jr. introduces "fast food's first All-Natural Burger with grass-fed, free-range beef that has no added hormones, steroids, or antibiotics," in an effort to target millennials.
A bikini'd blonde who loves going "all natural"? Millennials could get on board with that.
The commercial might be deemed NSFW by some:
In previous years, Kate Upton, Paris Hilton and Kim Kardashian, among others, have starred in commercials for Carl's Jr.
BEFORE YOU GO
PHOTO GALLERY
30 Must-See 2014 Super Bowl Ads