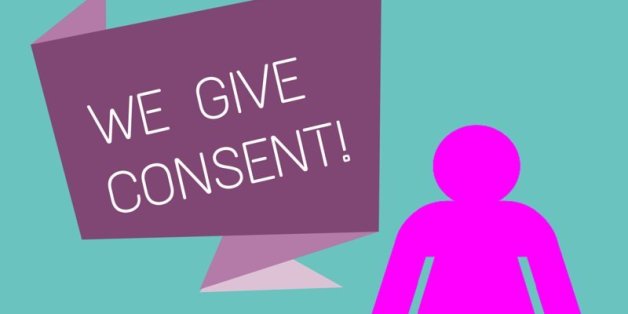 When it comes to sex-ed, curriculums vary. Some schools teach abstinence-only, while others provide information about safe sex, but very few teach teens about consent. Two 13-year-olds living in Toronto, Canada, wanted to change that -- and their call for change has not gone unnoticed.
After learning about rape culture while working on a project, eighth-graders Lia Valente and Tessa Hill launched a Change.org petition calling for consent education to be taught in Ontario schools.
"The curriculum needs to teach what clear, enthusiastic, and affirmative consent is and what it looks and sounds like," states the "We Give Consent" petition, launched in December."We want health education that teaches our peers 'Yes means Yes.' That shares with our peers that affirmative consent is an enthusiastic 'Yes Please!' between two people. We want education that shows us that there are many ways to say no. That educates young people that silence is not consent and that 'No means No.'"
In January, Ontario Premier Kathleen Wynne announced that consent education would be added to the school district's sex-ed curriculum, which hadn't been updated since 1998. In an update, the teens said their petition will remain live to show support for Wynne's decision.
As the CBC points out, the teens did catch Wynne's attention.
@WeGiveConsent great interview this morning on @metromorning! Thanks for your important work! Let's talk!

— Kathleen Wynne (@Kathleen_Wynne) January 9, 2015
#Excited to meet with @Kathleen_Wynne about the sex ed curriculum. #WeGiveConsent #ChangingtheWorld

— We Give Consent (@WeGiveConsent) January 9, 2015
By this week, the petition had accumulated more than 20,000 signatures -- and a whole lot of media coverage.
"Thank you to everyone for their support!!!!" a Facebook post reads. "The change is coming and we're all helping create an awesome culture of consent."
H/T Cosmopolitan
BEFORE YOU GO
PHOTO GALLERY
Inspiring Teens