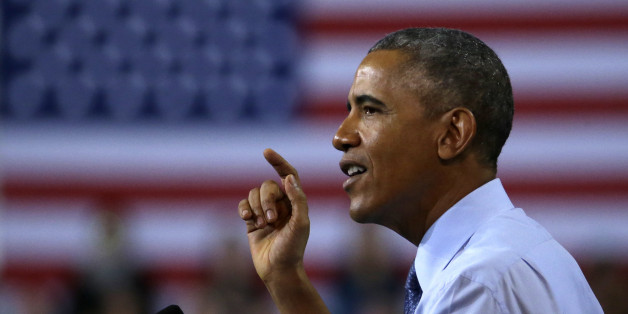 Each week HuffPost Gay Voices and HuffPost Live will take a look back at some of the biggest queer news stories from the past week. Check back every Friday for your queer news round-up in this regular feature titled "QueerView."
Obama Makes History With LGBT-Inclusive State Of The Union
President Obama made queer history on Tuesday by becoming the first president to say the words "lesbian, bisexual and transgender" in a State of the Union address.
Could Nationwide Gay Marriage Help The GOP?
The Supreme Court will once again take up same-sex marriage.
Colorado Baker Refuses To Write Anti-Gay Message On Cake
Denver's Azucar Bakery is coming under fire for refusing to decorate a cake with anti-gay slurs and images.
New Renaissance For LGBT Artists Of Color
Tona Brown joins HuffPost Live to talk about being on the cover of Swerv Magazine.
'Girl on Girl' Documentary Shines Spotlight On Femme Visibility
Jodi Savitz joins HuffPost Live to discuss her documentary "Girl on Girl."
President Obama Is Our #UnicornOfTheWeek
President Barack Obama is the #UnicornOfTheWeek! Alex explains why.
This Is What It's Like To Be LGBT In Puerto Rico
Juan Carlos Vega joins HuffPost Live to discuss queer life and LGBT rights in Puerto Rico.