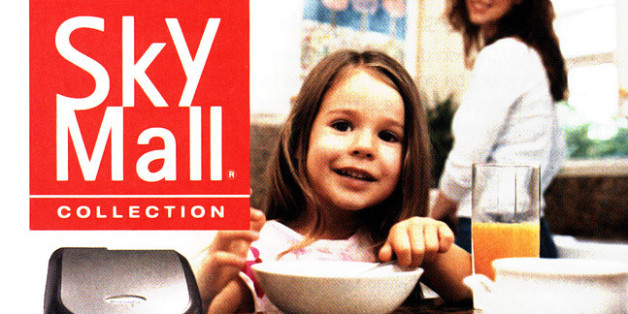 We're devastated that SkyMall has gone bankrupt, we really are. Where else are we EVER going to find our beloved life-size knight statues and butt-enhancing panties?!
But now that they've bit the dust, we'll finally have time to carry out more important in-flight activities, such as:
1. Sleep.
2. Read a legitimate magazine.
3. Better yet, read a book (yes, those still exist).
4. Shop on your phone, if the Wi-Fi is functioning.
5. Talk to the person next to you.
6. Feign indigence in an effort to score free chips.
7. Look out the window.
8. Count the seconds until the seatbelt sign turns off. (Caution: there may be a LOT.)
9. Review the safety pamphlet.
10. Do absolutely nothing differently. Who are we kidding -- you never read SkyMall anyway.
BEFORE YOU GO
PHOTO GALLERY
Most Ridiculous SkyMall Products