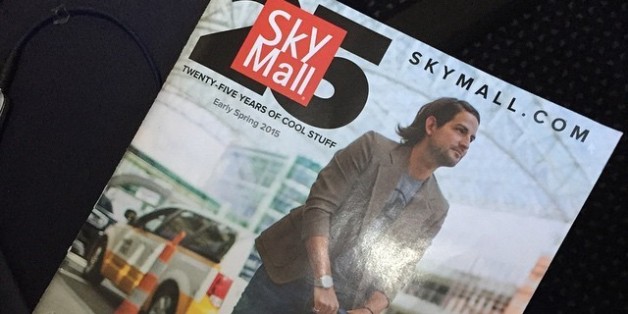 Legendary in-air catalog SkyMall has declared bankruptcy.
The catalog, once a favorite among bored airline travelers, said technology drove its demise. SkyMall's parent company Xhibit Corp., will look to sell off the company's assets at auction, along with the assets of a number of other subsidiaries.
"With the increased use of electronic devices on planes, fewer people browsed the SkyMall in-flight catalog," Chief Executive Scott Wiley said in court filings first reported by the Wall Street Journal.
SkyMall was founded in 1989 and built a business by attracting airline travelers with its vast, and often bizarre, array of products. SkyMall made $33.7 million in revenue in 2013. It failed to pull in even half that amount in the first nine months of 2014, according to CNBC.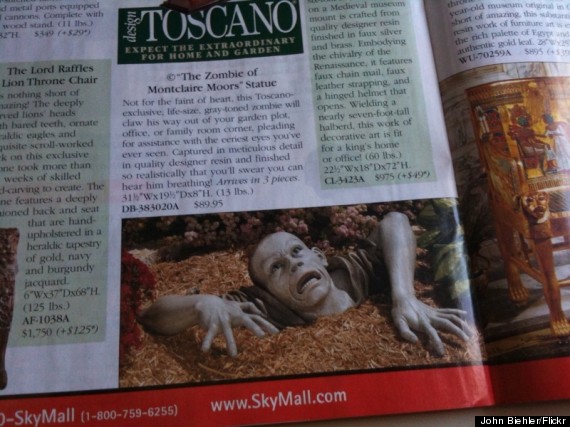 SkyMall became known for its at times odd product offerings, like this garden zombie.
"Because SkyMall historically did not narrowly tailor its product offerings, SkyMall faced well-established competitors in every market vertical, as well as competition from significant, broad-based ecommerce providers, such as Amazon.com and eBay.com," Wiley said in court papers.
SkyMall did not immediately return HuffPost's request for comment.
BEFORE YOU GO
PHOTO GALLERY
Most Ridiculous SkyMall Products