I was thrilled to have my make-believe daughter Jennifer Aniston join me on Mondays with Marlo! Jen has been busy promoting her new movie "Cake," which she's fabulous in! I'm so glad she stopped by to answer all of your questions. Watch our full video to see what she had to say about her new role, her thoughts on turning 40, her favorite moments from "Friends" and more!
View the slideshow below for 10 reasons why I love Jennifer Aniston!
PHOTO GALLERY
10 Reasons Why I Love Jennifer Aniston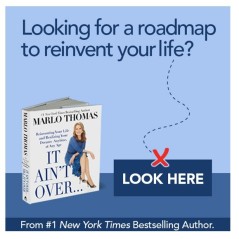 Add Marlo On Facebook:
Follow Marlo on Twitter:
Sign up to receive my email newsletter each week - It will keep you up-to-date on upcoming articles, Mondays with Marlo guests, videos, and more!