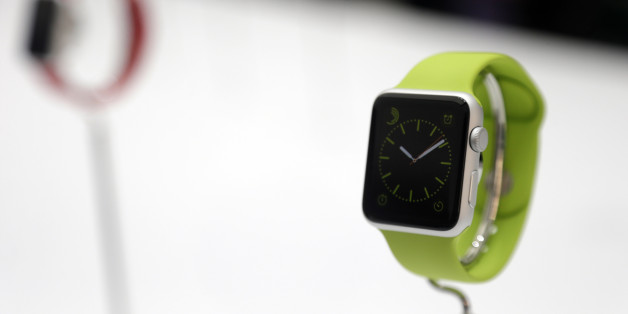 Warm up your wrists. It's coming.
The Apple Watch will start shipping in April, Apple CEO Tim Cook said during a call with investors and analysts on Tuesday. Until now, Apple had been promising the watch for "early 2015."
First announced in Sept. 2014, the Apple Watch will come in three different styles, the most expensive of which will be covered in 18-karat gold. The watch will connect to the iPhone, and start at $349. The gold version is estimated to cost $5,000, though no price has been set.