This time of year is the ultimate challenge for those of us who suffer from wanderlust: The holidays are over, but the frost is still sticking. Spring still seems to be eons away.
However, a remedy exists for this existential monotony, and that is to plan a trip. Where better to go than paradise?
Yes, it really does exist -- in the form of the Islands of Tahiti, also known as French Polynesia. Only an 8 hour flight from L.A., Tahiti is pretty close to perfection, both literally and metaphorically.
As the great Belinda Carlisle once confirmed, heaven truly is a place on earth, which in our estimation is in the form of 118 islands, in the midst of the Pacific Ocean. Read on to find out why the Islands of Tahiti need to be your next "get-away-from-it-all" spot, brought to you in partnership with Tahiti Tourisme North America.

Proof #1: The physical landscape is straight out of a fantasy novel.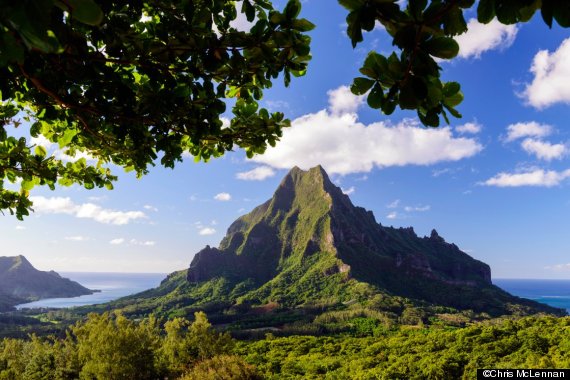 Maybe we should just let these images speak for themselves: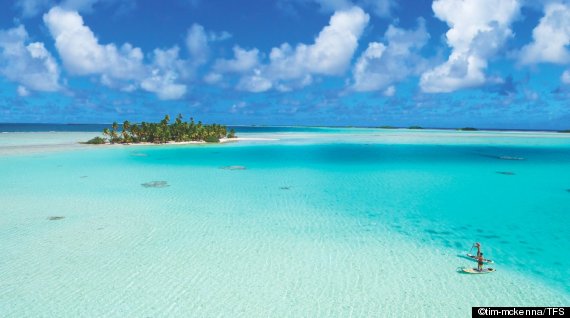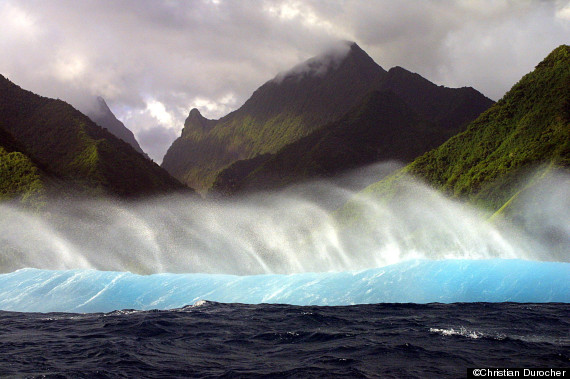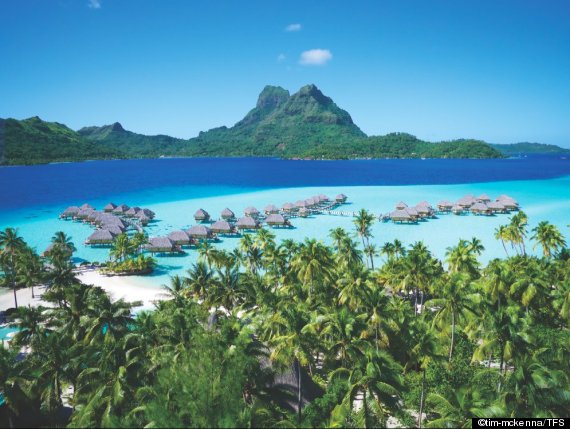 Proof #2: Tahitians are awesome. And have been for centuries.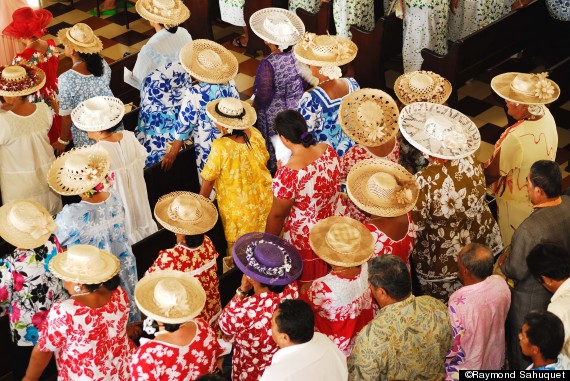 Although there are only thirteen letters in the Rao Tahiti alphabet, beautiful words like hoa (friend), moana (ocean) and pupu (seashell) just roll off the tongues of native speakers. They are very, very nice to tourists, and love sharing their language and culture with visitors.
They pretty much invented body art. In fact, the word "tattoo" comes from the Tahitian word "tatau". It's not only the rebels who get tatted up: Considered a sign of beauty in the Polynesian culture, teenagers used to be ceremoniously tattooed once they reached adolescence.
The Marquesans will dazzle you with their world-famous woodcarvings. The highly prized treasures crafted from local woods like rosewood and purplewood will shame your IKEA plywood shelf. So put that thing in the garage where it belongs, and snag some of these beauties for your home.
The traditional tamara'a is not just a show to impress tourists, but an authentic part of Tahitian tradition. This festive meal includes Polynesian dancing and native dishes cooked in an underground oven called ahima'a.
They are proud of their past and storied culture. Take, for example, the Marae temples. Tahitians traditionally used these stone structures, etched with pteroglyphs, for religious and social gatherings. They're enough to make a history buff swoon.
Proof #3: Tahitian cuisine puts the mythological ambrosia to shame.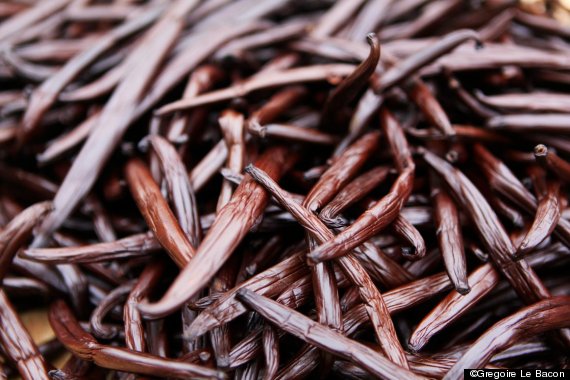 Tahiti is the only place in the world with a winery on top of a coral atoll located on Rangiroa. Make sure to get a bottle from Vin du Tahiti, where the wine is crisp and delicious.
The food is light, natural, and fantastic. For something simply delightful, try the poisson cru, which is raw fish marinated with fresh lime juice and coconut milk mixed with vegetables. If you're feeling adventurous, try the fafaru, a seawater-marinated fish and local delicacy (Warning: It smells like stinky cheese but tastes like happiness.)
One of the most delectable flavorings in the world, Tahitian vanilla, is grown in the Islands. Pollinated by hand, the vanilla plant is cooked, dried and cured in a process that takes about a year and a half. But many would say the wait is worth it; Tahitian vanilla is a favorite among pastry chefs worldwide, thanks to its delicate taste and floral notes.
Proof #4: It's the perfect tourist destination (and doesn't even need to try).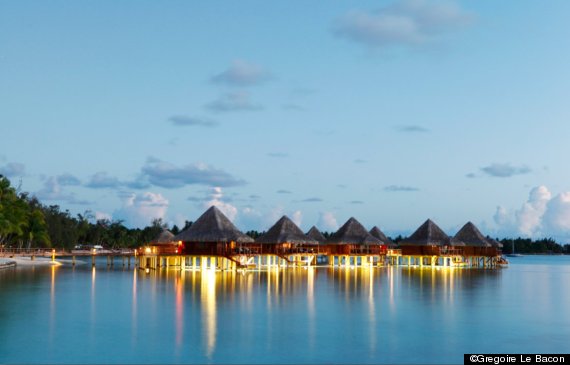 Tahiti is the halfway mark between California and Australia, meaning it is probably much closer than you thought it was.
Looking for a shopping mall or generic amusement park? Well, you're out of luck in Tahiti. But what you will find are things like The Lagoonarium, a natural marine animal haven that puts man-made aquariums to shame.
When you think of the ideal vacation, a sunset background and an overwater bungalow probably come to mind. Well, that beautiful, floating hut was actually invented in Bora Bora by "The Bali Hai Boys" in 1967, and is considered one of the quintessential accommodations for a paradise-like experience.
Believe it or not, this spot is still relatively underrated by travelers: In one whole year, the Islands of Tahiti receive the same number of tourists that Hawaii gets in just 12 days.
Proof #5: Did we mention how romantic it is?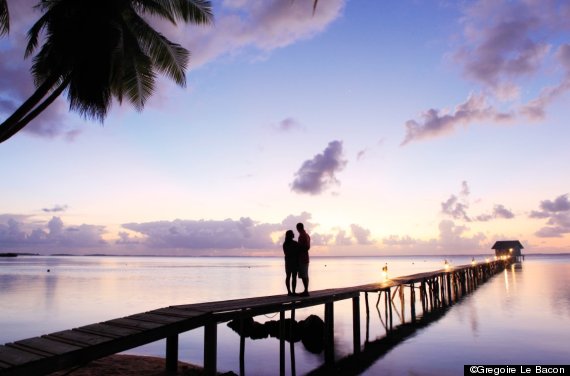 If not, let's just put this out there: the Islands of Tahiti are very romantic. Whether you are looking for a romantic helicopter ride or a private Motu picnic for two, the Islands were made for moon-eyed couples.
Thanks to a change in French laws, one no longer needs to be a French citizen to get married in an overseas country belonging to France. That means Americans and Canadians, both opposite and same-sex couples, can get legally married in the Islands of Tahiti.
Speaking of weddings: You can pick from a variety of five-star resorts and destination spots for the big event, or just have a quiet, private ceremony on the beach. Some even choose to participate in a traditional Polynesian wedding ceremony.
One word: Sunsets.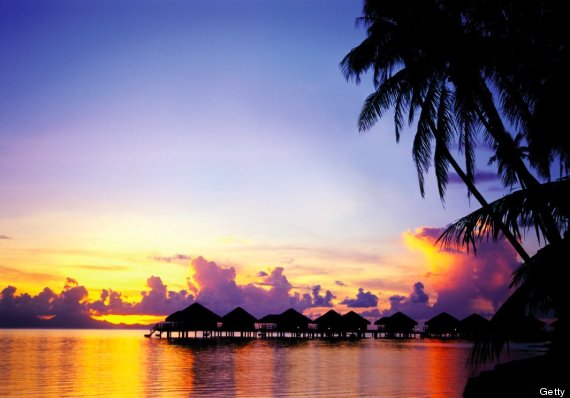 Discover the escape of a lifetime today. Visit Tahiti Tourisme North America for special offers, sample itineraries and much more.