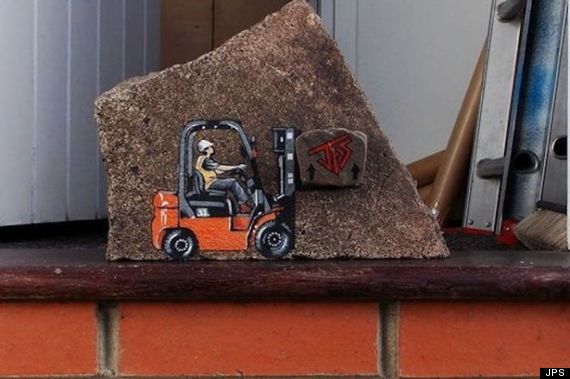 An artist is crediting Banksy's works with turning his life around.
Jamie Scanlon, who uses the moniker "JPS," is a graffiti artist in Weston-super-Mare, England, with difficult backstory. Though he loved creating art in his younger years, he stopped practicing his craft after starting college.
"I started dabbling in drugs and knocking around with the wrong people and when I was 19, two of my closest friends were murdered six months apart," Scanlon told The Huffington Post in an email.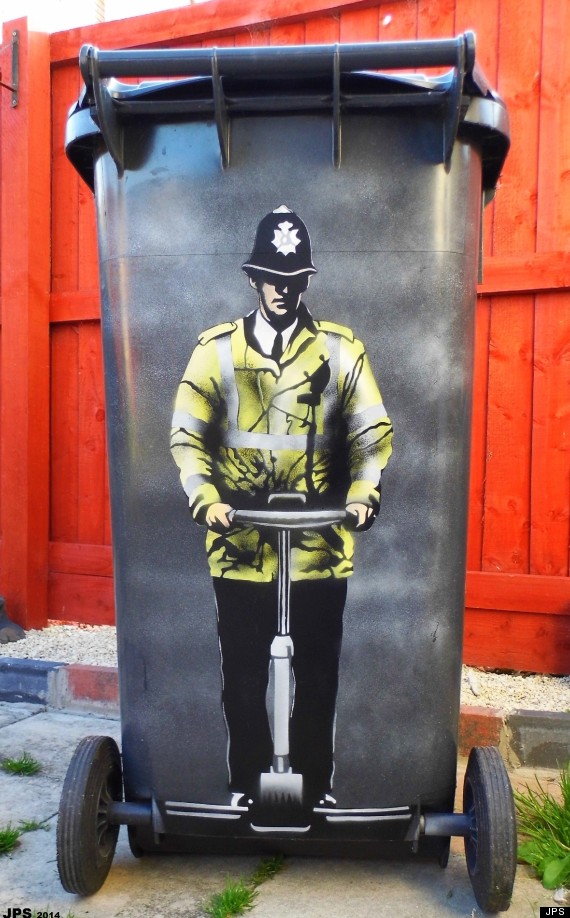 The now-37-year-old told HuffPost that the incident drove him deeper into his drug addiction, and for the next decade, he became cut off completely from art.
This changed in 2009 when he visited an exhibit, featuring the popular graffiti artist, Banksy. Viewing the works, Scanlon said, caused a watershed moment.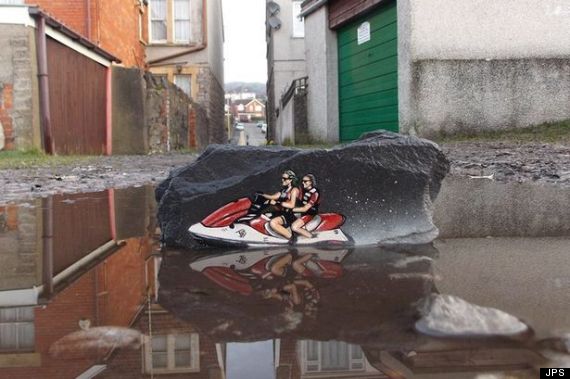 "It made me realize that maybe I could make it as an artist. It planted the seed to start fighting my addiction and I replaced that buzz with one far superior," Scanlon told HuffPost, describing his shift back to his passion.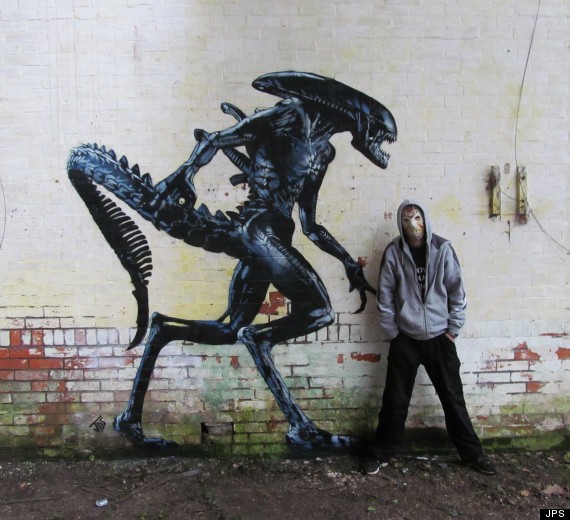 Scanlon took to the streets and used the urban scenery as his canvas. While incorporating some Banksy-influenced techniques -- like the use of stencils -- the artist has also been developing his own personal style.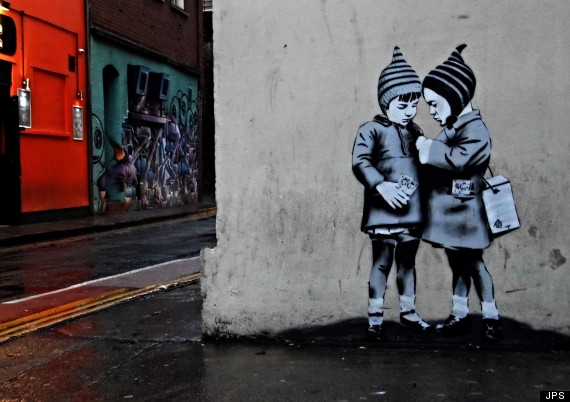 And though Scanlon's own work is now attracting attention, landing him work with the automotive manufacturer, Hyundai, he says that he will always reflect on how far he's come.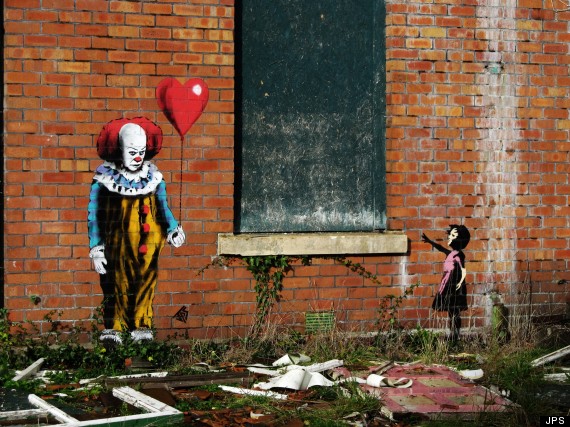 "I want to keep giving the world works to enjoy," he said. "I'm finally feeling proud of how far I've [gotten], but hope to remain grounded and not forget where I'm from."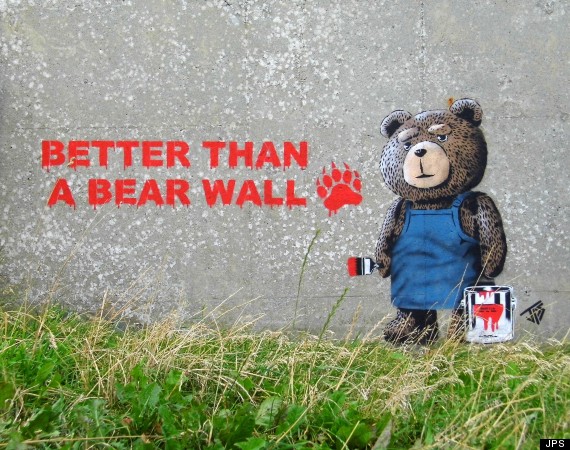 H/T Daily Mirror
BEFORE YOU GO
PHOTO GALLERY
12 Top Emerging Digital Artists On The Internet