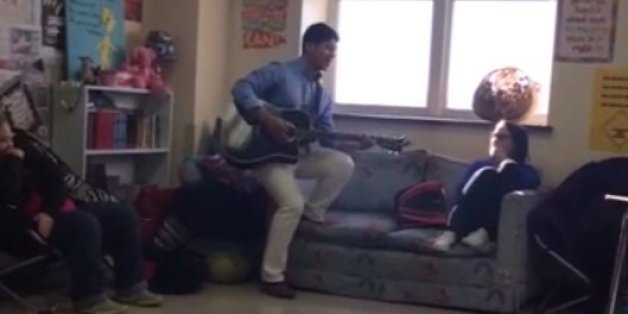 Promposal season is upon us, so it was only a matter of time before someone was popped the question Taylor Swift-style.
Tumblr user spinninggoutofcontrol uploaded a video of one her besties being serenaded by a friend singing "Blank Space" with his guitar. Swapping in lyrics like "Saw you there and I thought, 'Oh my God, look at that face/You look like my next prom date," it's easy to see why she said yes.
The "Blank Space" promposal also got the stamp of approval from Tay herself, who reblogged the video on her personal Tumblr.
Follow HuffPost Teen on
Twitter |
Instagram |
Tumblr |
Pheed |
BEFORE YOU GO
PHOTO GALLERY
Taylor Swift's History Of Rapping