While there's no one thing that will extend your life, Dr. Richard Besser says that getting back to the basics will help your body stay fit and functional into your later years. "The length of life is determined on genetics, traumas and stresses," Dr. Besser says, but also on how you treat your body, especially on the little things you do. Are you going to take the stairs or elevator? Living a sedentary lifestyle won't help you live longer. Use it or lose it!
For more of Dr. Richard Besser's health tips, view the slideshow below:
PHOTO GALLERY
Dr. Besser's Tips For Healthy Living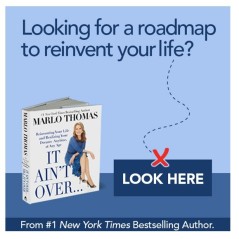 Add Marlo On Facebook:
Follow Marlo on Twitter:
Sign up to receive my email newsletter each week - It will keep you up-to-date on upcoming articles, Mondays with Marlo guests, videos, and more!