Looking for travel inspiration? We've been asking fascinating people -- Pulitzer Prize-winners, world champion athletes, entrepreneurs, artists, and more -- to share the greatest travel journeys of their lives.
New Guinea
Scientist and author Jared Diamond, who won the Pulitzer Prize for "Guns, Germs, and Steel," is emphatic: "The most beautiful, exciting place in the world is New Guinea, with no close seconds. This is not my opinion, this is objective fact."
Here's his case: "Within this island, you get the whole world, from the equator to the North Pole, squeezed in. It's on the equator, but its mountains are 16,500 feet high, so there are glaciers. That means that as you go up a New Guinea mountain, you're going from tropical rainforest, into oak forest, into beech forest, into sub-alpine forest, into tundra, and then finally up to the glaciers, all within a few miles. In fact, it is the only place in the world where you can stand on a coral reef and look up at a glacier. Also, there are hundreds of different tribes with hundreds of different languages, so from a human point of view, it is the most exciting place in the world." [Map]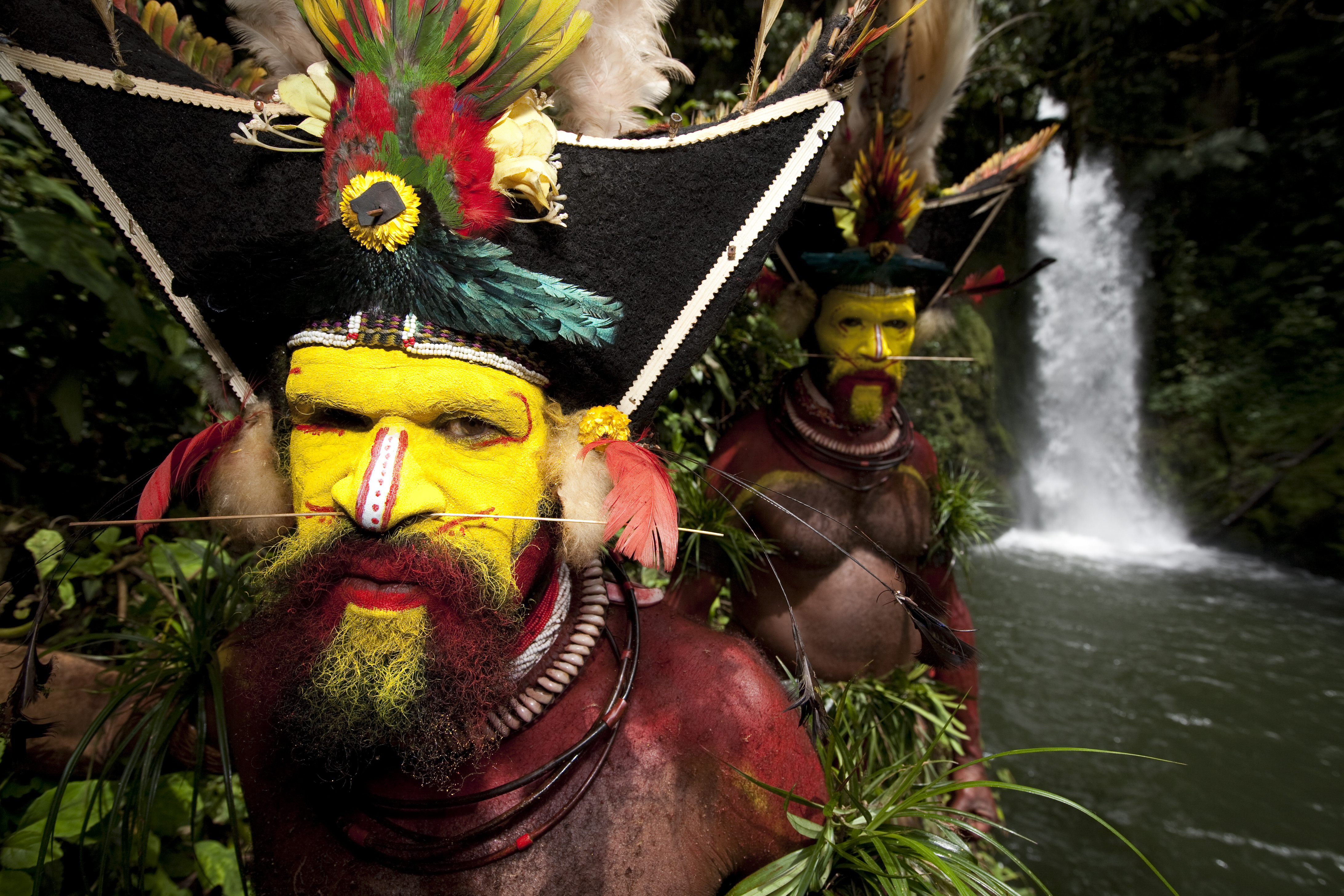 Huli Wigmen crossing in the forests of the Southern Highlands, Papua New Guinea. (Wade Davis via Getty Images)

Aerial view of the Bensbach River floodplains. (Col Roberts via Getty Images)
Canyonlands National Park, Utah
Acclaimed Afghan-American memoirist Tamim Ansary moved from Kabul to the United States as a 16-year-old to attend high school. "Every year they would do a trip in spring, a camping trip someplace," he recalled. "One year they went to Canyonlands, which is in Red Rock Country in Utah. I remember then, I said, 'I'm coming back here before I die.' A couple of years ago, we did go back. I'm too old to make the hike anymore. I couldn't hike into all the places that I remember. But the Red Rock Country of Utah is just overwhelming. Don't let your life go by without having been there." [Map]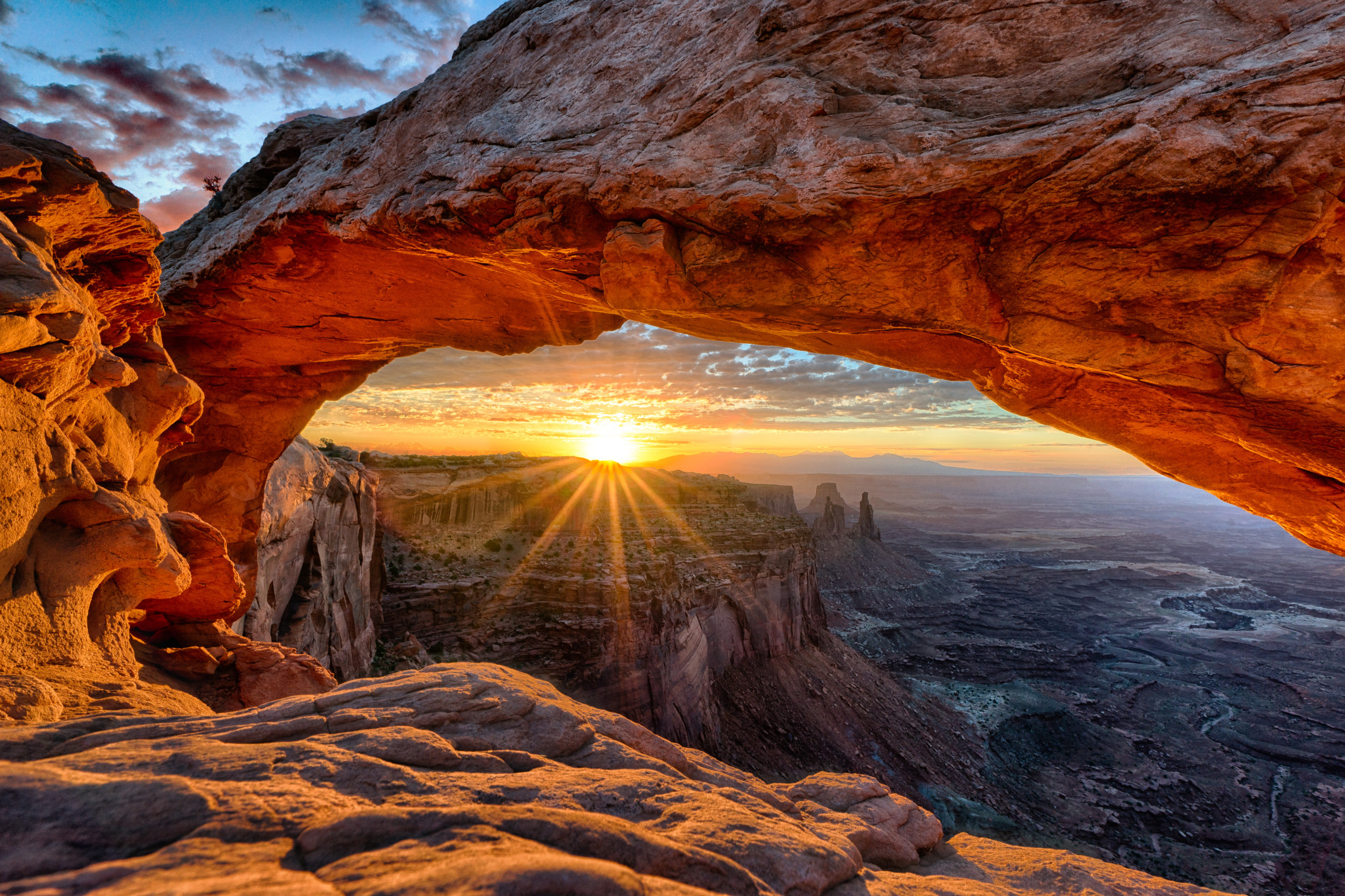 Mesa Arch sunrise landscape in Canyonlands National Park. (Dave Soldano Images via Getty Images)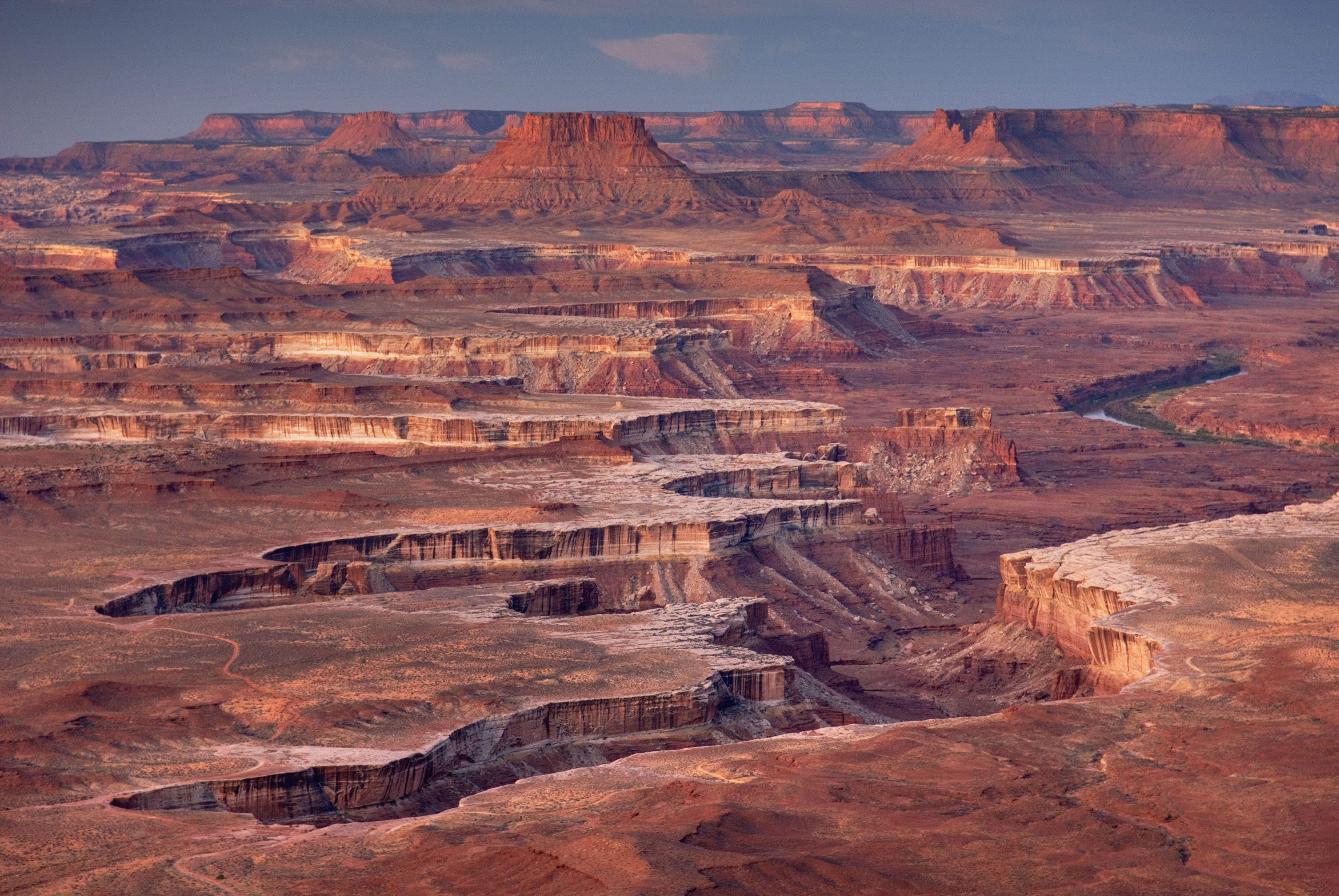 (Alan Majchrowicz via Getty Images)
Boundary Waters Canoe Area, Minnesota
Tamim Ansary also raved about the Boundary Waters wilderness area. "If you look at the map of the United States and Canada, you'll find it along the border there. It's thousands of lakes. They only let three parties put in at any portage point in a day, and they don't let you come closer than a quarter mile. They have to carry your canoe and all your stuff down; then you get into whatever lake you've come to, and that connects to another lake, and that connects to another lake. And there's nobody there! We were there for a while and we saw one other party. We camped in a little island that had a campground and everything, but only one and there was nothing else there. I just loved that." [Map]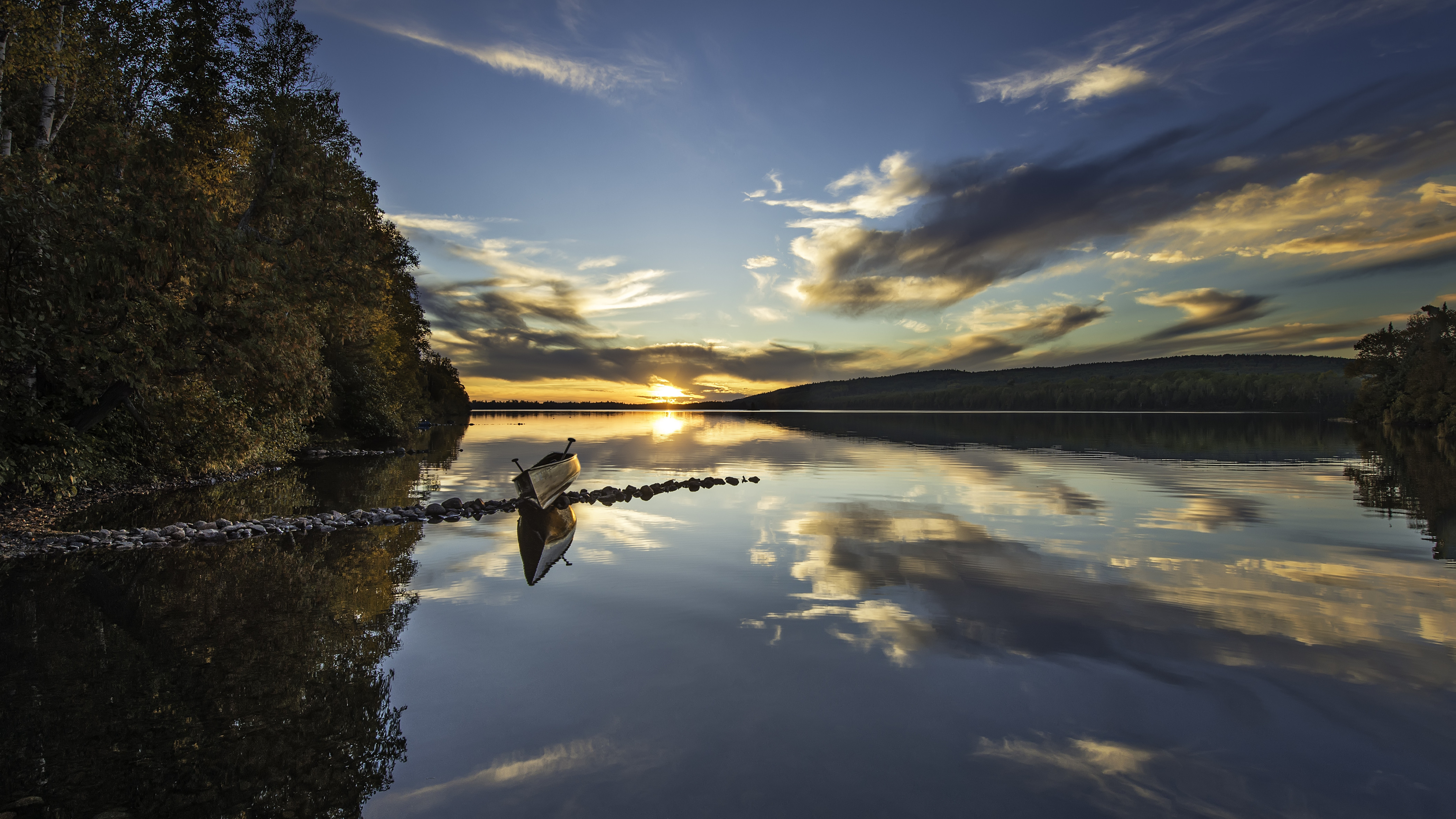 Birch Lake, Boundary Waters Wilderness Canoe Area, Minnesota. (Dan Anderson via Getty Images))
Rishikesh, India
Britta Hölzel is a rare combination, a Ph.D. neuroscientist and a yoga and meditation practitioner. Her research at Harvard Medical School and elsewhere has focused on how meditation changes the brain.
"I've traveled to India again and again," she said. "A special place is a town in the north of India that's called Rishikesh. They call it the yoga capital of the world, a lot of yoga ashrams are there. It's right where the Ganges comes out from the Himalayas and goes into the open flatlands. While there, I had a moment of deep realization that this is how I want to spend my life. This is what I want to dedicate my life to, both the research and this kind of practice, because I think it just makes such a profound difference to one's life to have an orientation towards living a good and spiritual life and a meaningful life. To me, that makes the entire difference." [Map]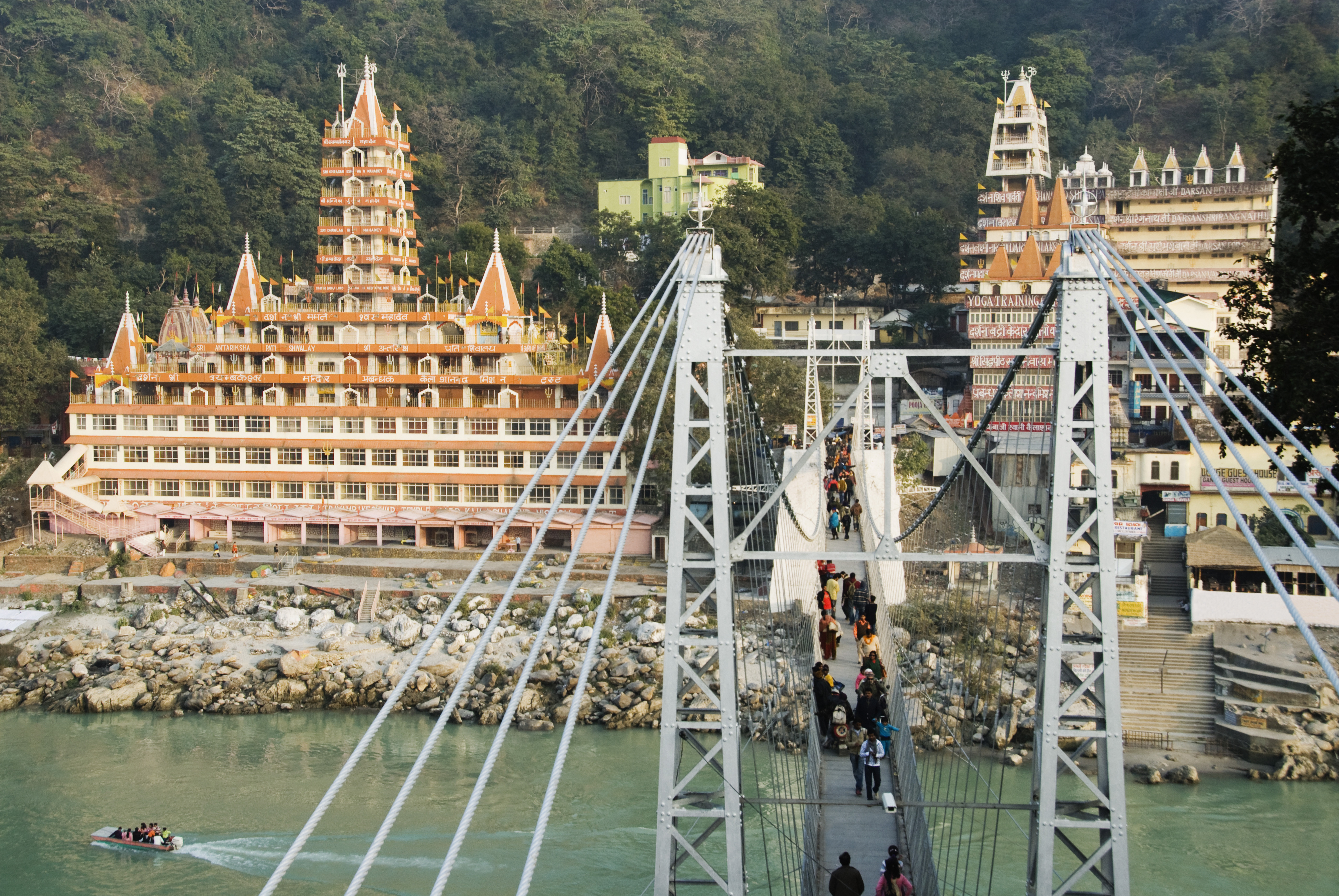 Suspension bridge to Swarg Niwas Temple, Rishikesh. (Exotica.im/UIG via Getty Images)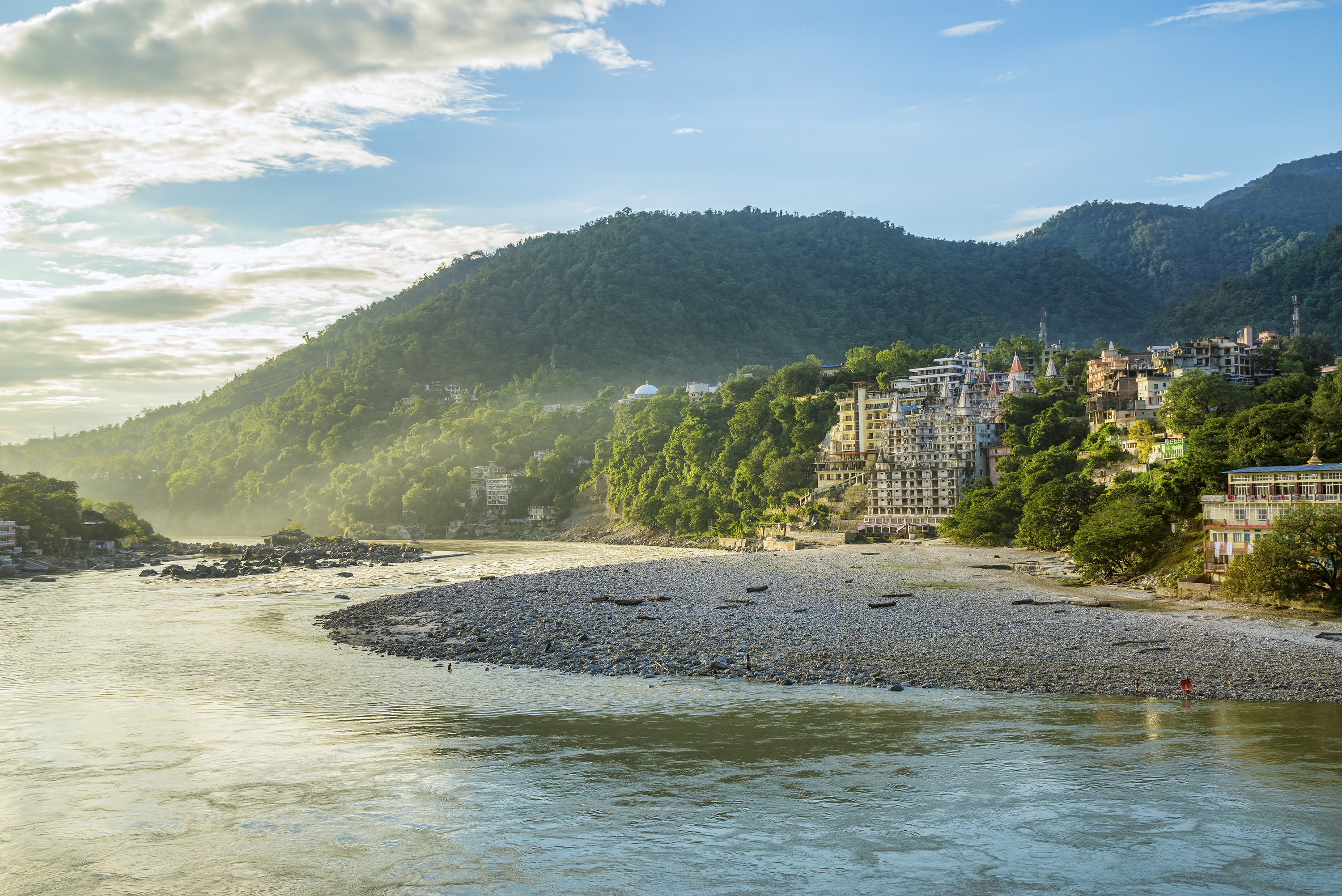 The Ganges River near Rishikesh. (Ivan604 via Getty Images)
High Sierra Trail, California
To win last year's World's Toughest Mudder contest, endurance athlete Ryan Atkins raced for 24 hours straight, covering 95 miles in the Nevada desert, all while wearing a wetsuit.
Endurance competitions have sent Atkins to some incredible locations. "One of my coolest traveling experiences was running the High Sierra Trail in California," he said. "That was awesome, probably the greatest trail I've ever experienced. It starts at Sequoia National Park and finishes on top of Mount Whitney in California, and it's just a totally gorgeous trail. That one stands out." [Map]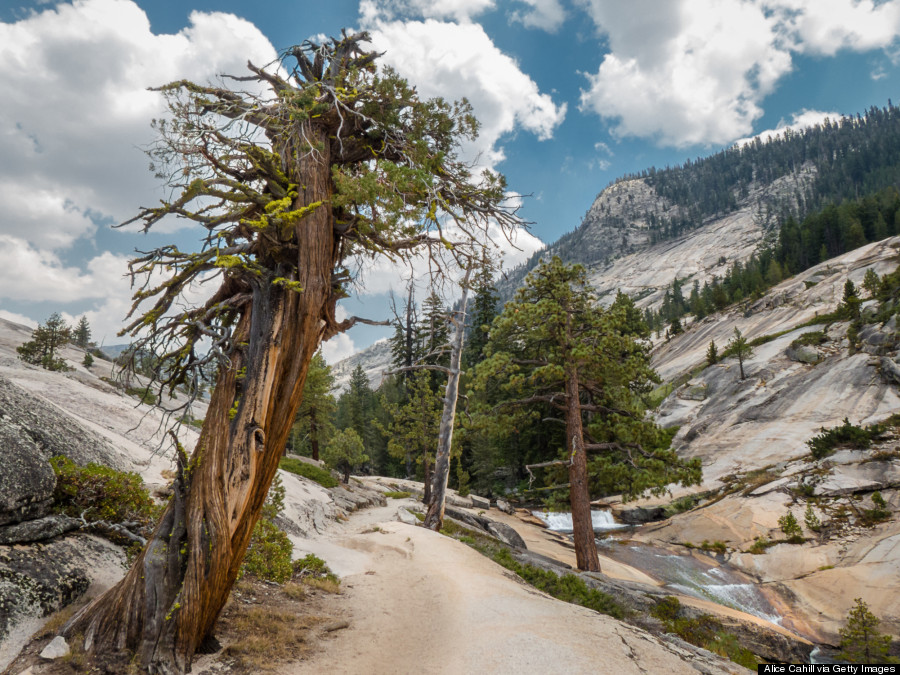 High Sierra Trail, ancient tree and river (Getty)
Killarney Provincial Park, Canada
We also asked Ryan Atkins about the most beautiful place he's ever visited. "Honestly, it's probably a park not too far from where I live," he says. "Killarney Provincial Park, about five or six hours north of Toronto. It's beautiful Canadian forest, with crystal-clear lakes and white quartzite rock all over. There's hiking and canoeing. It's just a gorgeous place." [Map]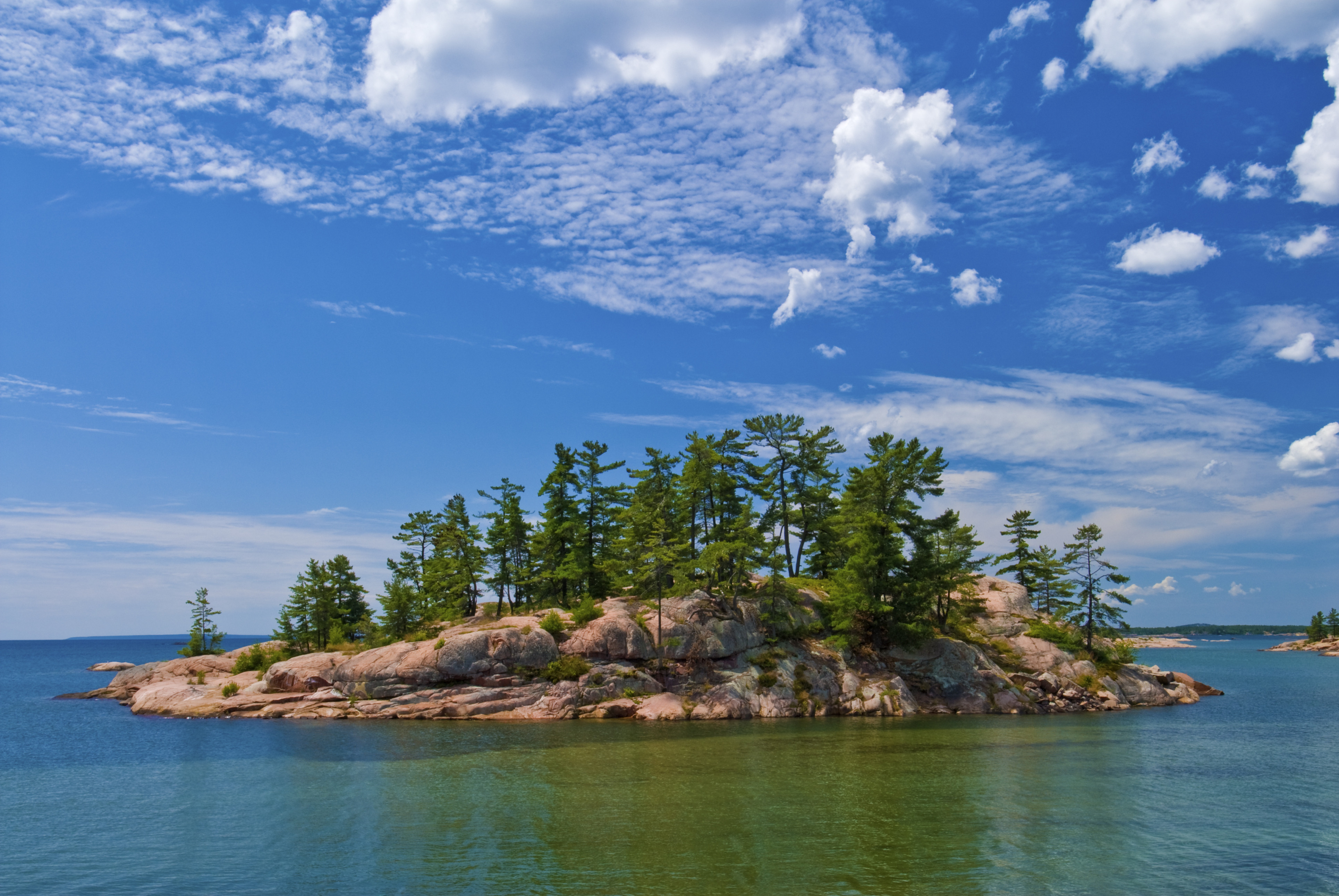 Island in Georgian Bay along the Chikanishing Trail, Killarney Provincial Park
Hanalei, Hawaii
"I would say the most beautiful place I've seen is Hanalei, which is on the northern side of the island of Kauai in the Hawaiian Islands," says Tim Kochis, the itinerant former CEO and chairman of Aspiriant, a large independent wealth management firm.
"It is just beautiful, particularly in the sunshine, and then after a rain because there are these series of waterfalls that are falling from the north shore mountains into the ocean. If you see this from any distance, you wonder, how could any place on the planet be more beautiful than this?" [Map]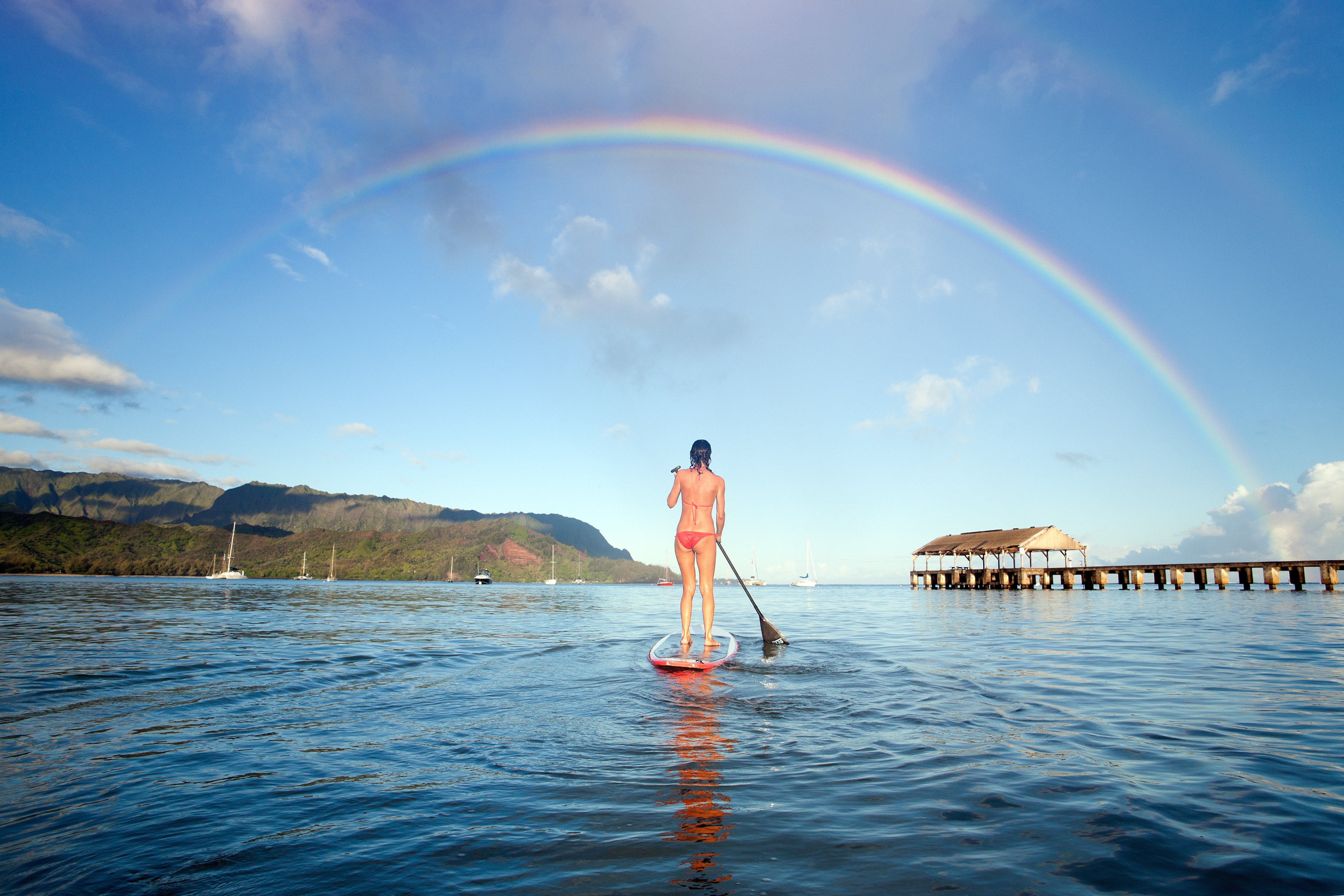 Stand-up paddle board in Hanalei Bay; Kauai, Hawaii.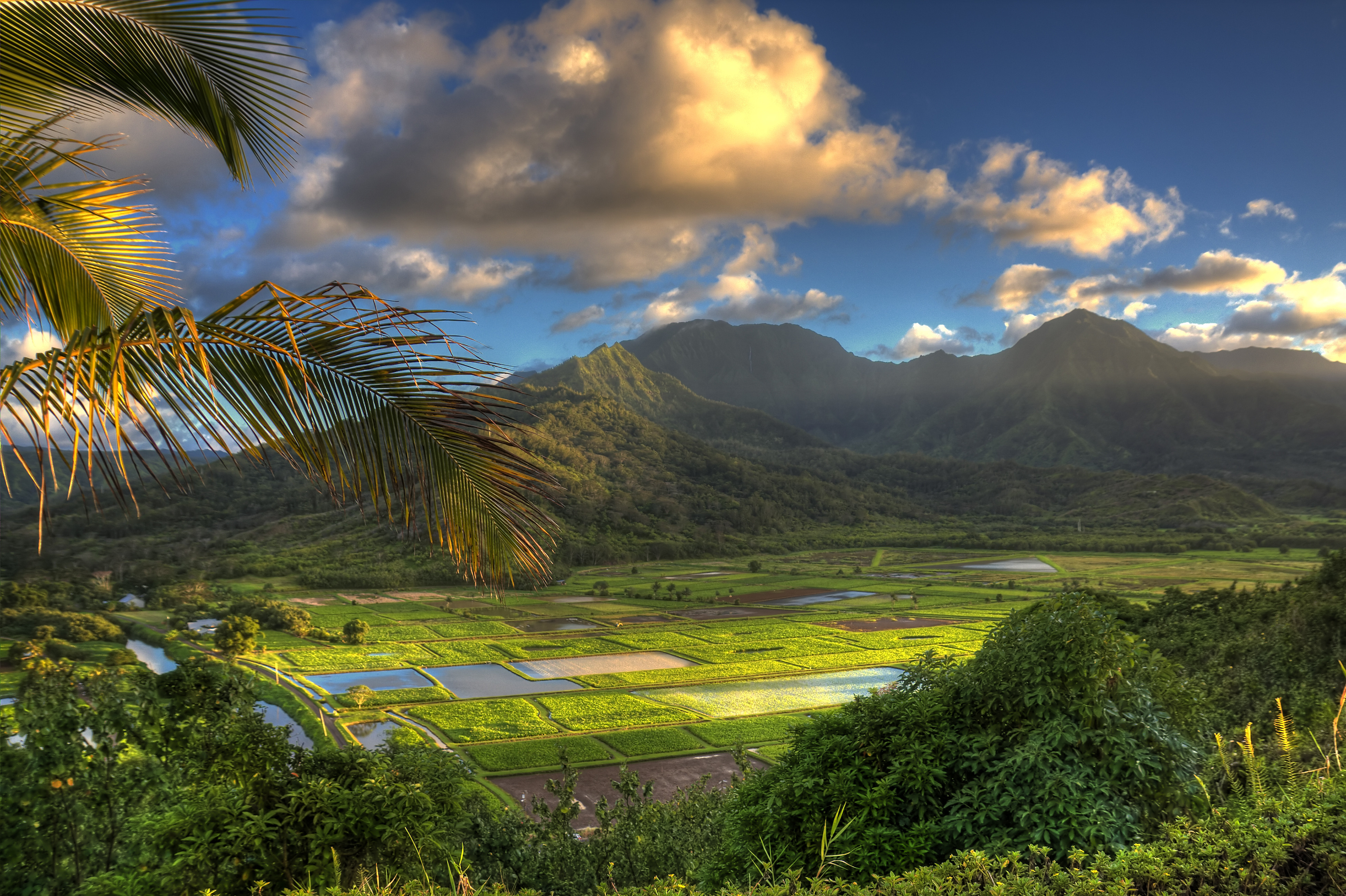 A morning shot of Hanalei Valley. (Scott Ingram Photography via Flickr)
Tuscany and Positano, Italy
Lalita Tademy has written multiple bestselling historical epics. Asked about her favorite travel journey, she said, "My husband and I went to Italy for a month. For two weeks of that, we were stationary in Tuscany. We rented a farm house. I wrote every morning, very early. Then in the afternoons, we'd go and visit hill towns and just walk around. We had no real plan. We would just walk. We would stumble into markets that were vibrant and wonderful, or restaurants that we hadn't done any reading but they turned out to be just absolutely delightful." [Map]
Positano, she said, was the most beautiful place she's ever seen. "Absolutely blew me away. Up on the cliffs, perched up above everything, watching the ocean, the boats. It was just stunning. I spent so much time on the balcony, just staring. It was inspiring, and the colors were beautiful, everything in bloom. Gorgeous." [Map]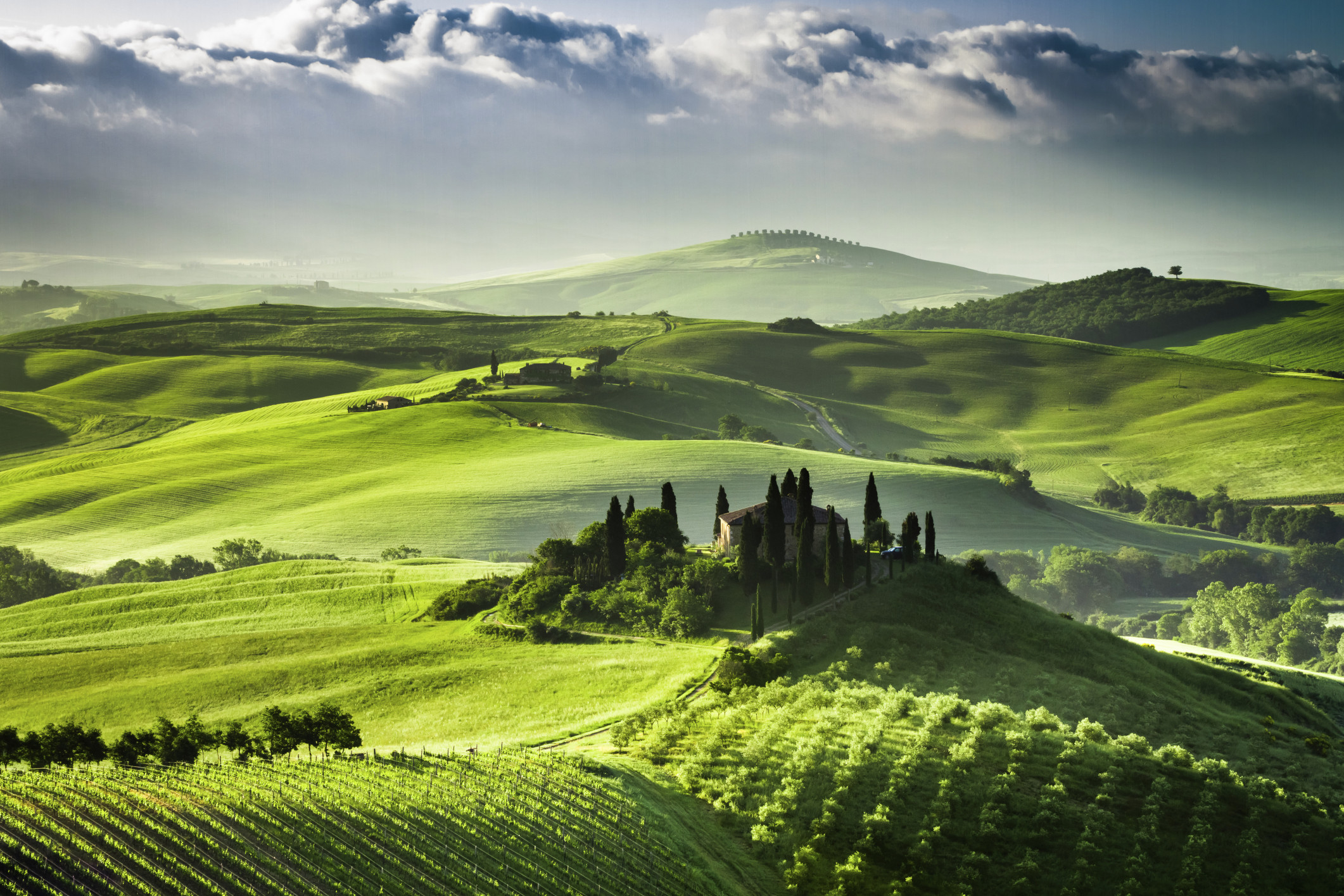 Sunrise over farm of olive groves and vineyards in Tuscany. (Gettystock)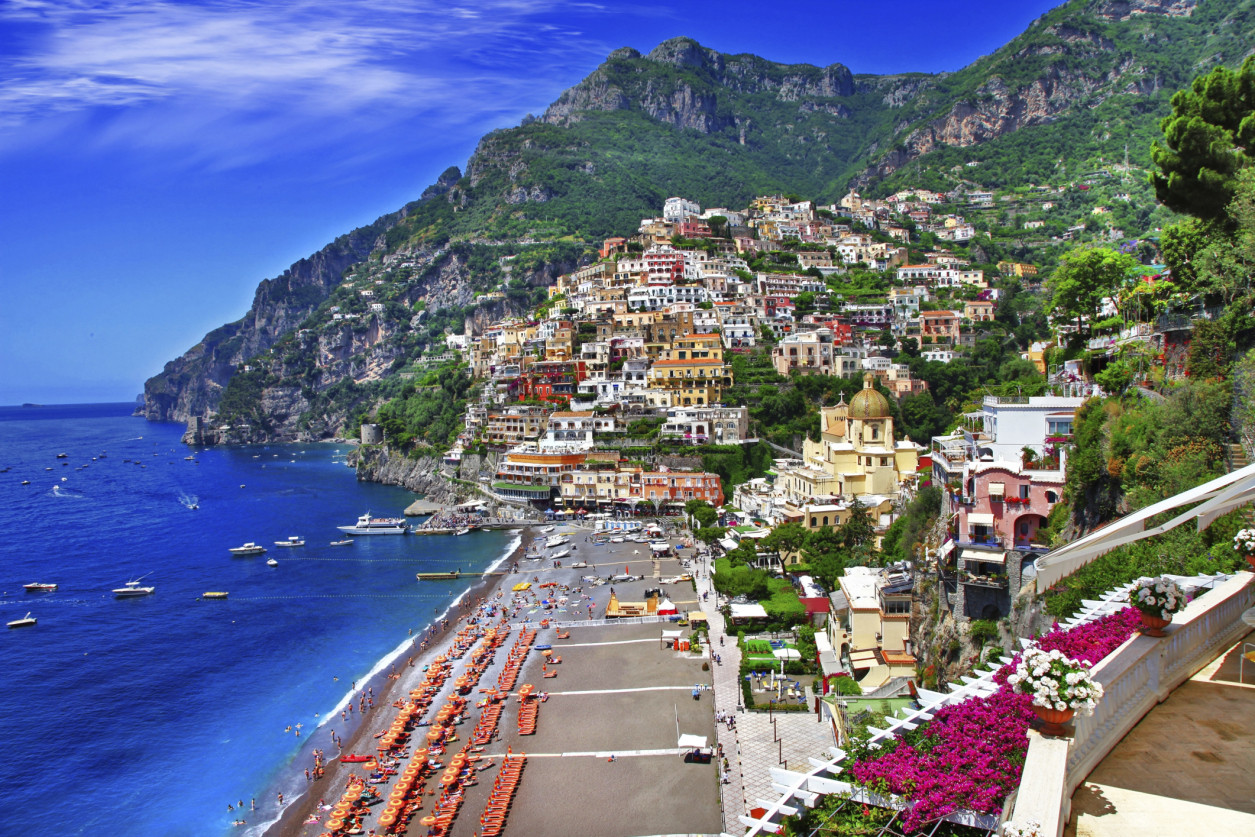 Positano, Italy on the Amalfi Coast. (Gettystock)
Mongolia
Senior U.S. policy aide Jamie Metzl has traveled to virtually every corner of Asia. His favorite destination? "Oh, that's an easy one," he said. "I absolutely love Mongolia, it is such a magical place. The Gobi Desert is actually where most of the dinosaurs in the Museum of Natural History come from."
He continued: "As opposed to China, Mongolia is this huge country with a very small number of people. Everyone has their little tent -- the Turkic word is yurt, but in Mongolia it's call a ger, and you're miles away from everybody else. So there's this expansive frontier culture, a culture of welcoming and of self-reliance and of not wanting to be part of some system that's going to oppress you. And the people, at least my Mongolian friends -- I certainly don't vouch for every Mongolian -- but they're just such a creative, fun-loving, big-hearted people. They're not the only people in the world that way, but it's certainly in a way that's touched me." [Map]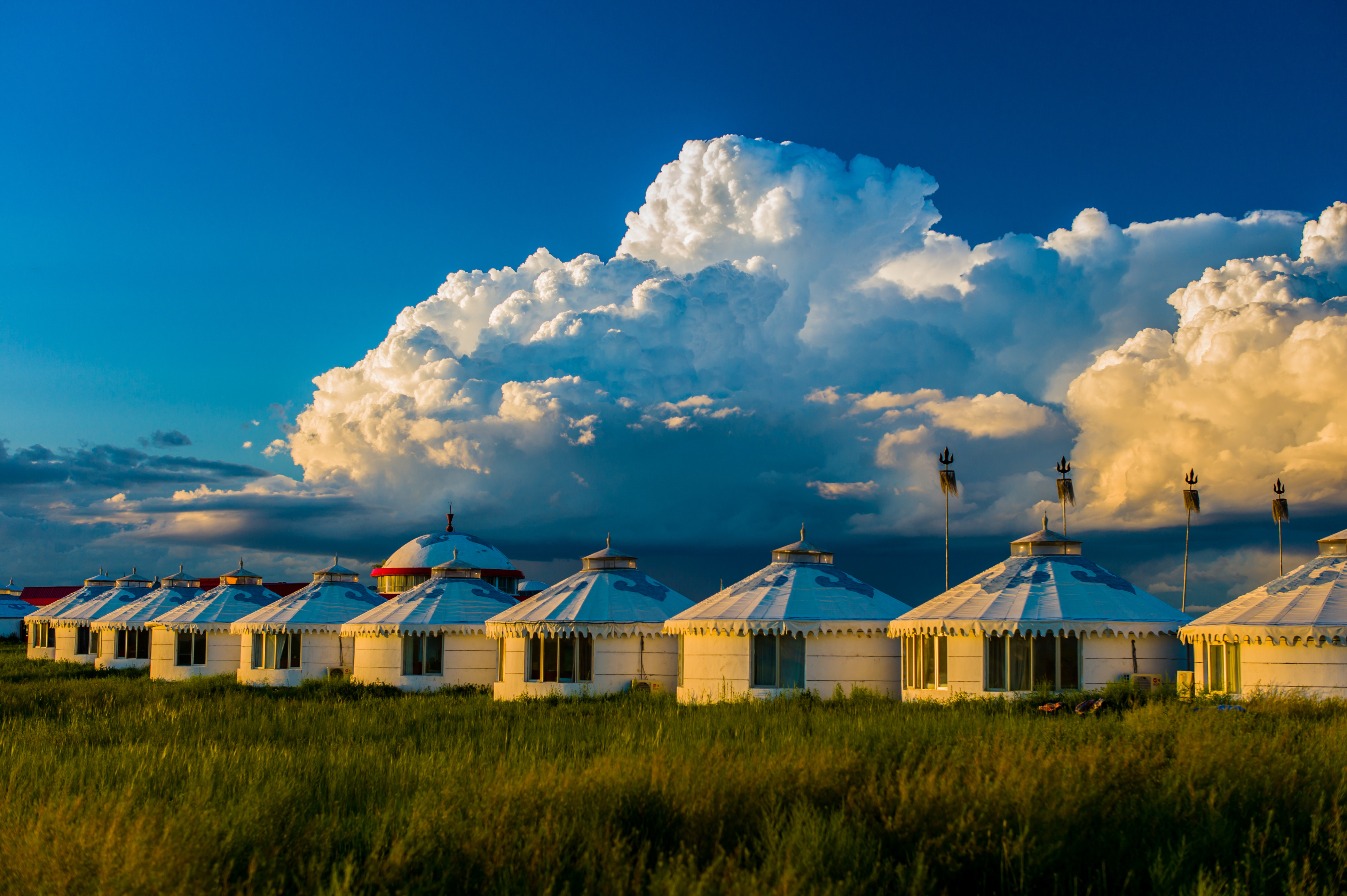 A row of Mongolian gers. (Gettystock)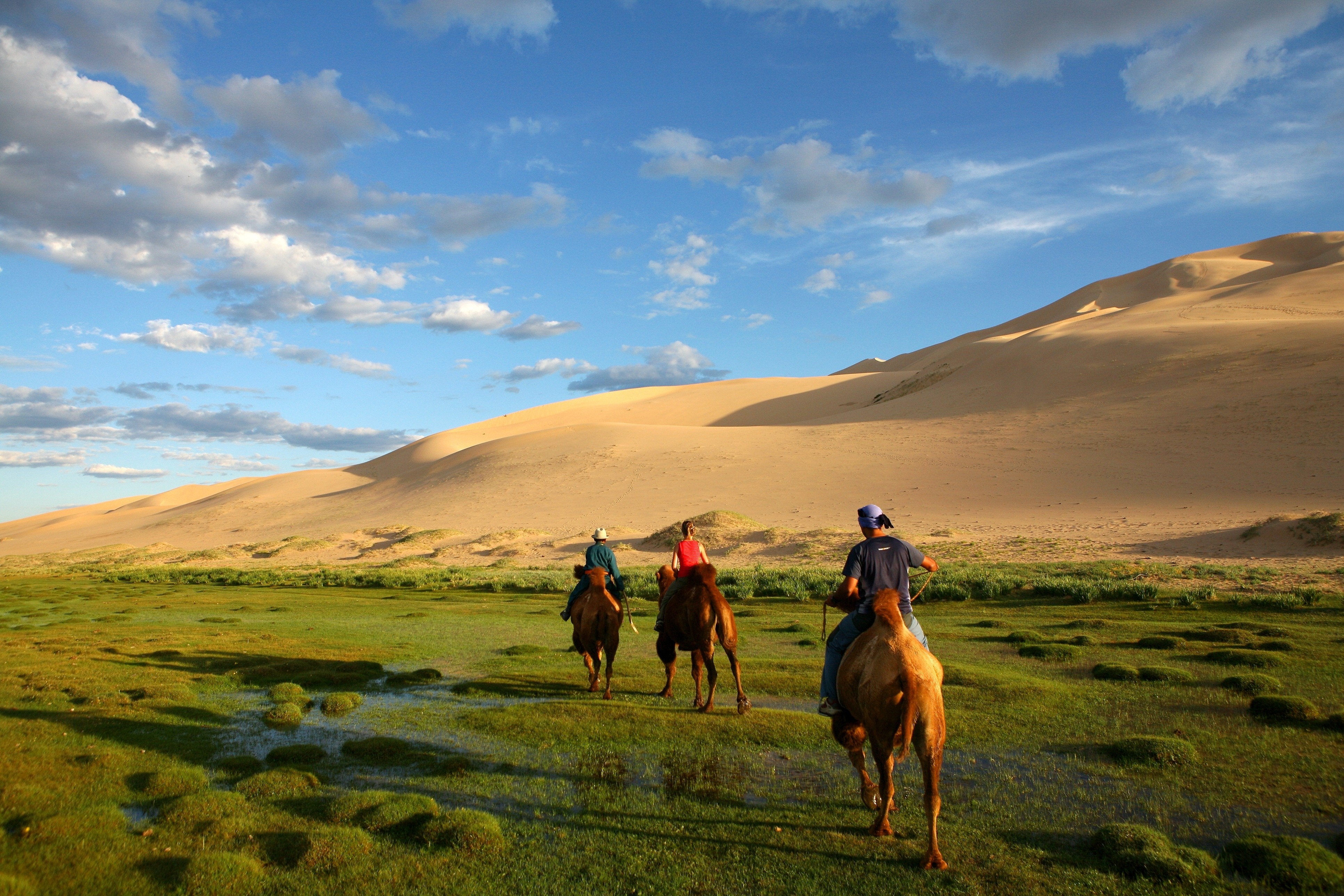 Sand dunes in the Gobi Desert. (David Santiago Garcia via Getty Images)
+++
Transcription services by Tigerfish; now offering transcripts in two-hours guaranteed.
Sophia is a project to collect life lessons from fascinating people. Learn more or sign up to receive lessons for living directly via Facebook or our email newsletter.
CORRECTION: A previous version of this post listed a photo of Mt. Humphreys with the High Sierra Trail. In fact, that mountain is not on the trail.
BEFORE YOU GO
PHOTO GALLERY
Best Places to Travel in 2015