The U.S. officially declared measles eliminated way back in 2000, but more than 100 cases of the illness have been identified so far this year. That's due at least in part to the growing number of American parents who have been opting out of vaccinating their children.
The vaccine as we know it today debuted in 1968 and quickly drew support from experts and parents alike. But some remained unconvinced. To sway resistant parents, Pixable points out, in 1977 the Department of Health, Education, and Welfare and the CDC released the poster below -- which couldn't be more perfect.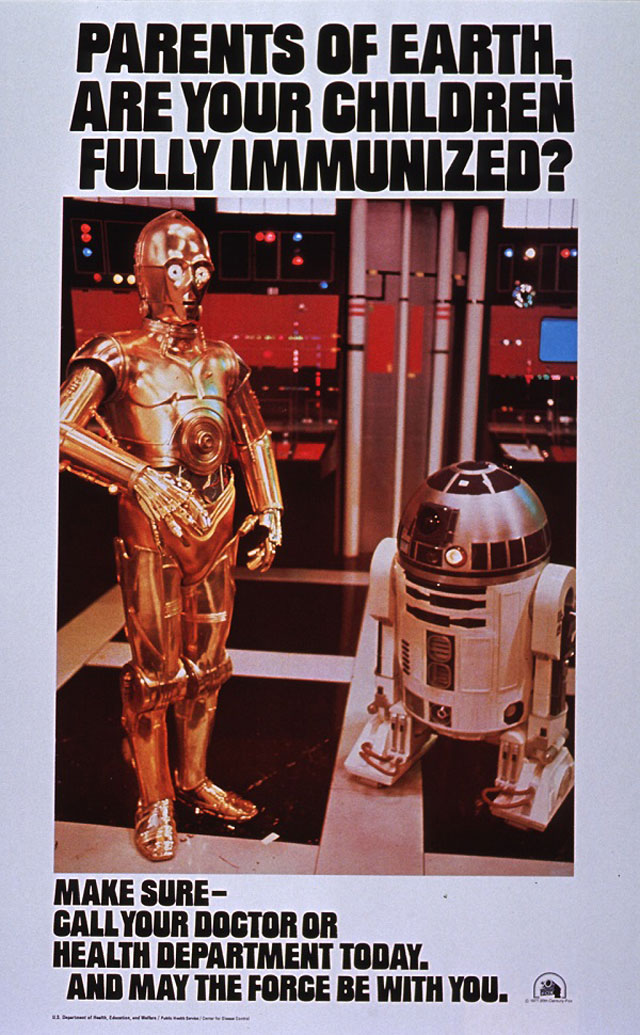 Don't join the dark side. Vaccinate.
BEFORE YOU GO
PHOTO GALLERY
Old-Time Diseases