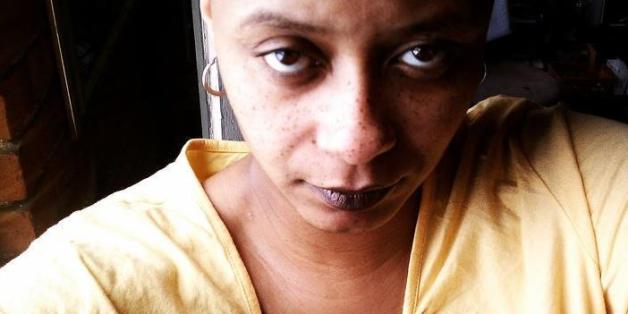 The decision not to charge an officer who fatally shot a black woman after police said she "confronted" him with a knife has sparked protests, a lawsuit and the promise of police diversity training.
After reviewing an investigation conducted by Michigan State Police, Washtenaw County Prosecutor Brian Mackie announced Friday that Ann Arbor Police Officer David Ried had acted in lawful self-defense when he killed 40-year-old Aura Rosser shortly after responding to a 911 call on Nov. 9.
Officials say Rosser suffered from "severe mental illness" but was not taking her medication. They said she attacked officers with a knife while they were responding to the call.
"Ms. Rosser's death, although tragic, was justifiable homicide," the memo from the prosecutor's office states.
More than 100 people marched through downtown Ann Arbor Saturday to protest the decision not to charge Ried, who is white.
Protestors take over Ann Arbor streets after police officer isn't indicted in Aura Rosser killing @annarbornews pic.twitter.com/aLTkdF0LDb

— Alex McDougall (@adougall) February 1, 2015
"You can pretend that she deserved to die or that her life doesn't matter, so long as you're a cop or a racist ally of this system of oppression," protestor Monique Becker told the crowd, according to MLive. "All lives matter. Black lives matter. Black women's lives matter. Aura Rosser's life matters."
Protest in Ann Arbor, MI over decision not to prosecute cop a who killed #AuraRosser. #BlackLivesMatter pic.twitter.com/zWhV7Z4cOP

— Al Bree (@nlitenmebabe) February 1, 2015
Rosser's sister Shae Ward attended the march and told the Michigan Daily that it's "outlandish" to think Rosser would have attacked officers or made them feel threatened.
Aura Rosser's sister, Shae Ward #AuraRosser @michigandaily pic.twitter.com/rGG85FG70t

— Anast Adamopoulos (@AdamoAnast) January 31, 2015
WE WILL NEVER LET YOU FORGET AURA ROSSER MT @TheNotoriousPHE #AuraRosser pic.twitter.com/EoywrIcyuP

— 3rd coast conspiracy (@3coastcon) January 31, 2015
Attorney Gerald Thurswell, who is representing the family, told The Huffington Post that now that the prosecutor's office had declined to prosecute, they would move forward with a civil lawsuit.
Rosser lived with her boyfriend, Victor Stephens. The night of her death, Stephens called 911 and asked police to "come and get her," according to a memo released by the prosecutor's office. He said he had locked himself in a room and that "she jumped on [him]." He also said he might need an ambulance for his hand.
When Ried and his partner Mark Raab arrived at Stephens' home, they heard a woman say she had a knife and a man respond, "What are [you] gonna do, stab me?" according to the memo. They then heard a loud thump and entered the home through the front door to find Rosser and Stephens struggling. Rosser was attempting to attack Stephens with a knife while he fended her off, the document states.
When officers ordered her to drop the weapon, she turned on them and advanced, they said, with "her eyes wide open with what appeared to be a blank stare." Raab used a Taser on Rosser at the same time Ried fatally shot her once in the chest.
"The fact that Officer Raab chose to draw his Taser does not make Officer Ried's decision to draw his sidearm a criminal act," the memo states. "The law of self-defense does not require that the least harmful means be employed before a more harmful level of force may be lawfully used."
A toxicology report found high levels of alcohol and cocaine in Rosser's system, and officials said witness statements made it clear she had smoked crack that night.
Police had previously responded to incidents at Stephens' home. On one occasion, Stephens alleged that Rosser chased him with a knife, a claim she denied. In another incident, Stephens told police that Rosser had called someone to come attack him. Ried was the responding officer for the incident, which was resolved peacefully.
Ann Arbor Mayor Christopher Taylor, who started his first term in office last month, issued a statement saying "appalling racial injustice and disparity continue to degrade our society and must be fought at every turn" but that he believed Ried was justified.
"The events of that night of course were a tragedy, but not a tragedy of racism, which is loathsome and unacceptable and contrary to everything Ann Arbor and the Ann Arbor Police Department stands for," Taylor wrote. "The events of November 9 were a tragedy of mental illness untreated and drug use unabated."
Police Chief John Seto said Monday the department will undergo diversity and autism awareness training this year, according to MLive.
BEFORE YOU GO
PHOTO GALLERY
2014 Police Killings