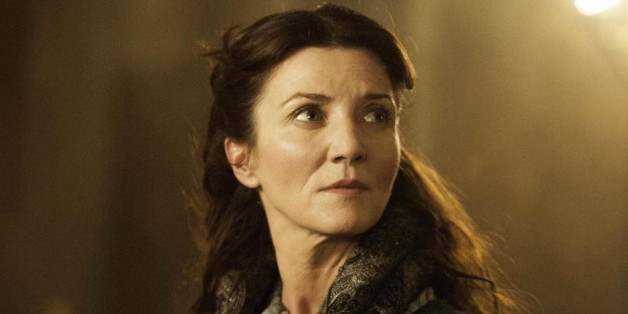 "Game of Thrones" spoilers ahead.
On Monday, a Reddit post popped up showing the IMDb page of former "Game of Thrones" actress Michelle Fairley with a curious new listing. In addition to her character Catelyn Stark, Fairley was also cited as playing another character, the Hooded Woman, in episode 10 of the show's upcoming season:

What non-book readers may not know is that this would be some of the biggest news in all the Seven Kingdoms. A return to "Game of Thrones" would most certainly mean Fairley was coming back in the form of Lady Stoneheart, a zombified version of Catelyn Stark out to avenge her family.
IMDb pages are notoriously unreliable, but the listing is still up as of the writing of this post. Is it too good to be true?
Yes, it is. At least for now. "There hasn't been any discussion about her returning to the show after Season 3," a representative for Fairley told HuffPost Entertainment "As of now, this is completely incorrect."
Last year, fans freaked out when Lady Stoneheart didn't show up in the Season 4 finale since the character plays a big role in the books. Various theories have sprung up as to how the HBO show will make up for the absence, with one of the most popular being Sansa Stark taking on Lady Stoneheart's vengeance. It should be noted that Fairley's reps did say "as of now," leaving the door slightly open for a possible return.

Image: Giphy

"Game of Thrones" Season 5 premieres Sunday, April 12, on HBO.
BEFORE YOU GO
PHOTO GALLERY
"Game of Thrones" Season 5