Christy Turlington has more staying power in the modeling industry than most. And as it turns out, her long-lasting streak isn't exclusive to her career, but applies to her relationship, too.
The 46-year-old supermodel looks absolutely gorgeous (and ageless) in an archive Alaia top on Editorialist's Spring/Summer 2015 cover. Inside the glossy, she chats about being a mom, her global non-profit organization, Every Mother Counts and of course, that epic career. The most interesting moments, however, come when she discusses her marriage to Ed Burns and how she manages to balance it all.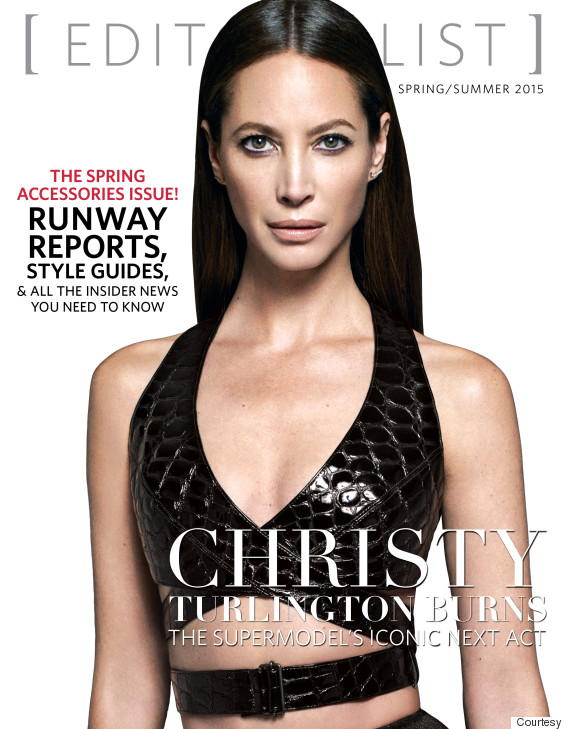 "Most days, it's impossible. But since becoming a mom, I have my priorities very clear. Family is first," she said. Of course, there is some method to the madness, namely when it comes to the bathroom.
"Years ago I put one of my Calvin underwear posters on the back of my husband's bathroom door," she told the mag, adding, "It's still there and I tease him about it." When asked to clarify what she meant by his bathroom, she replied, "he has his own bathroom. It's the key to a successful marriage."
To see the full story, be sure to pick up your copy of the Editorialist, which hits newsstands Feb 5. Now, excuse us while we do a real estate search for two-bathroom homes.
BEFORE YOU GO
PHOTO GALLERY
Christy Turlington Burns Style Evolution