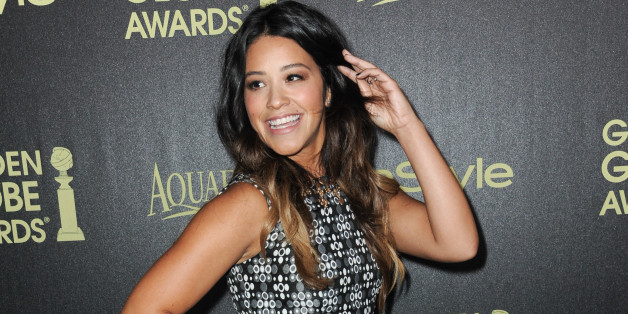 Gina Rodriguez has been praised for her grounded portrayal of a 23-year-old pregnant virgin on the CW's newest hit series, "Jane The Virgin." But telenovela-like plot twists aside, the actress does have some real life inspiration for her celibate character.
Rodriguez, 30, and "Jane The Virgin" returned to the CW after a brief midseason break in January and, not to mention, a Golden Globe win for the Chicago-born star. While away from the set, the actress also took some time to chat with "The Real's" Adrienne Bailon for Latina magazine's March issue.
The "Jane The Virgin" star spoke about her newfound success, how dating a virgin helps her understand Jane and whether she's ready to have a baby of her own.
In preparing for what would become her breakout role, Rodriguez said she channeled a past relationship with a 32-year-old ex-boyfriend who had made a vow of chastity.
"He was a Christian model and he was saving himself for marriage," Rodriguez told Latina magazine. "And, man, talk about character study! I didn't even know Jane would be coming into my life, but everything happens for a reason. I honestly think that God put him in my path so that I had this understanding."
In the past, the actress has spoken up about the cultural importance of portraying a Jane that is both virginal and relatable to an audience.
"What I do love is that we have this girl who is not afraid of this choice that she's made and doesn't think she's uncool," Rodriguez said in a NUVOtv interview in November. "And she's not uncool and she's got fine men chasing her and there's a power in that. In the idea that it's like 'I know my worth.' And I think that's a beautiful thing to portray on television. We're bombarded by images that are not like that."
The award-winning actress said she initially struggled to get her family on board with her acting dreams but now, as she mentioned in her "I can and I will" Golden Globe acceptance speech, her father and sisters have become a huge support. So much so that Rodriguez started her own production company, I Can and I Will Productions, three years ago.
Rodriguez, who grew up in a predominantly Puerto Rican and Polish neighborhood in Chicago, also spoke about her Boricua heritage and pride. The star added that she plans to "salsa for miles" in New York City after being asked to be the grand marshal for the Puerto Rican Day Parade in June.
On the small screen, the actress' life is also far from dull. With Monday's big "Sin Rostro" reveal, Jane's world is growing ever more chaotic and dangerous. Not to mention, Rodriguez's character is expecting a baby.
The actress spoke about what it's like to go through the physical transformation on set and whether she's eager to have a baby of her own with boyfriend Henri Esteve ("Revenge").
"I'm wearing this pregnancy suit every day and I'm loving it," Rodriguez told the magazine. "Ideally, I want to get married first. Maybe I should be dating my boyfriend for more than a year? He's younger than me, so we can wait. I have to give birth to my career first."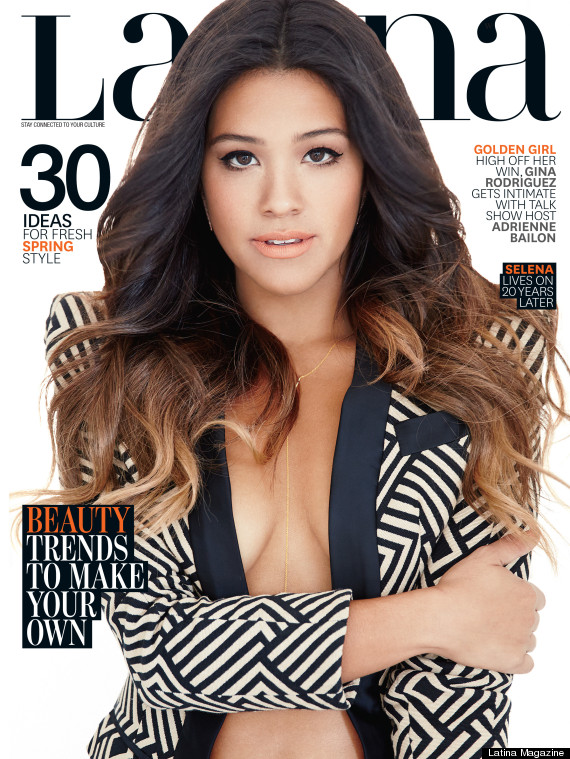 Check out more from the interview here and inside Latina magazine's March issue, on newsstands February 10.
BEFORE YOU GO
PHOTO GALLERY
Gina Rodriguez