For the next 30 days, GPS for the Soul and meQuilibrium are providing you tips on how to live a healthier, happier and stress-free life. See the previous stress tips here.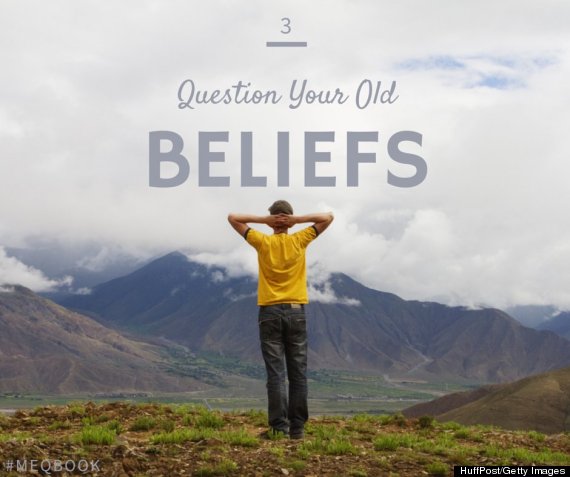 Emotions can hit like a storm -- out of the clear blue. And the raw intensity can be upsetting and leave you wondering what's wrong with you. You think, "I must be stressed." That may be true, but there may be another reason why your emotions get so out of whack. We call it an iceberg belief: a big, deeply rooted belief you have about yourself, the world and your future that lies below the surface of your consciousness. When you hit one, often without realizing it, it can cause an emotional outburst and mounting stress.
Iceberg beliefs hold power because they are deeply connected to our values, but they can be managed. We have three ways of dealing with an iceberg: melt it; steer around it; or embrace it. Each method starts with finding the most irrational, absolute or downright impossible part of the belief that's hiding below the surface -- more often than not, a thought that includes the word "should". With some reflection, you'll see how that belief is driving your emotions. Then, you'll be able to deal with it and let some of that stress go.
Read more about iceberg beliefs here.
--Posted by Lindsay Holmes
Learn more useful information about stress and your health! Order meQuilibrium's new book, meQuilibrium: 14 Days to Cooler, Calmer, and Happier, co-authored by meQuilibrium CEO Jan Bruce, Adam Perlman, M.D., Chief Medical Officer, and Andrew Shatté, Ph.D., Chief Science Officer.
BEFORE YOU GO
PHOTO GALLERY
meQuilibrium's 10 Principles For Less Stress: A GPS Guide