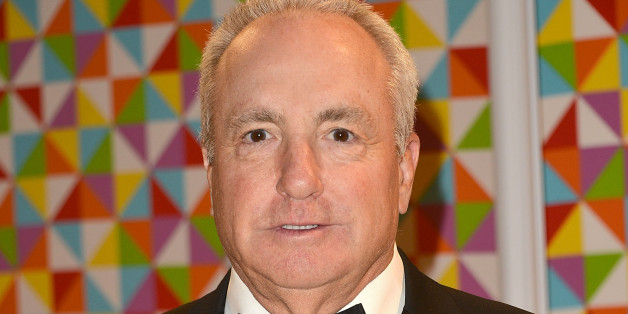 Lorne Michaels doesn't seem so confident in the future of "Saturday Night Live." In advance of the show's 40th anniversary special, set to air on Sunday, Feb. 15, the show creator opened up to The Hollywood Reporter about his succession plan. When Michaels, now 70, was asked if the sketch show should "go on without [him]," the producer revealed he wasn't sure.
I don't know. I'm going to keep doing it as long as I possibly can because I love it and because it's what I do. But there is more niche stuff [now]. Us doing 'Update' and giving it 10 minutes in a 90-minute show was a big deal, but Comedy Central and Jon Stewart, none of that existed then. So things have fragmented. The thing that I always find difficult about criticism of the show is that we're broadcast, which means there are people who like us in all 50 states. I'm incredibly proud of the show 'Portlandia' that I do, but it's designed for an audience that just wants that and loves that. So I don't know how long.
Michaels launched "Saturday Night Live" in 1975, and has since (with a brief hiatus) grown it into a talent-launching hub for the mainstream comedy world. Notable alums from throughout the series' run include Bill Murray, Chevy Chase, Chris Rock, Tiny Fey and Amy Poehler (among dozens of others). Looking back on the show's history, Michaels also opened up about its much-noted transition from cutting edge to "family" friendly.
Some time in the '90s, I was overseas and there was a bunch of people who had kids there. I didn't have kids then, but they talked about watching the show -- they were baby boomers -- with their kids, and I went, 'Really?' I got back from the trip and we were doing a 'Wayne's World' truth-or-dare skit with Madonna, and I watched it at dress and I went, 'That's going to be a real squirm moment for parents and kids, so let's pull that back a little bit,' which we did. So it morphed into a family show, without having to compromise that much, frankly.
For the full interview with Michaels, head over to The Hollywood Reporter.
BEFORE YOU GO
PHOTO GALLERY
Darrel Hammond 'SNL' Impressions