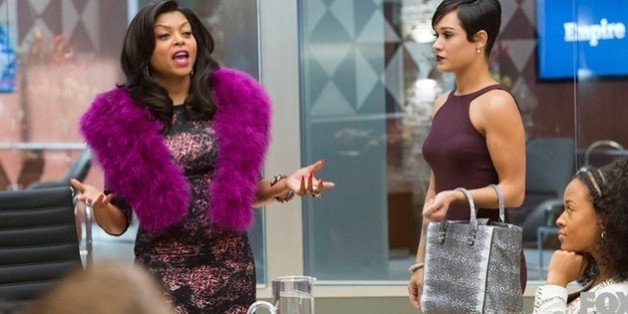 The success surrounding Fox's breakout series "Empire" has prompted the network to renew the show for a second season following its second episode. Since its Jan. 7 premiere, the hip hop family drama has averaged a 5.3 rating among adults 18-49 and 11.7 million viewers.
During a recent interview with Vogue, "Empire" star Taraji P. Henson weighed in how the hit series has changed "the game" of television.
"We all wanted to do this, to change the game. TV became too safe, and it's hard out there for people who can't afford to go the movies, can't afford cable" she admitted to the magazine. "People tweeted at me, 'Thank you for bringing this to network because I can't afford cable.'"
"We take a whole audience of people for granted that can't afford cable or DVR. And what we've done is capitalized on that, because you normally have to go to cable for this kind of show. So absolutely it's going to change things. When something makes money, it changes the game."
She continued, "I've been hearing about this thing in Hollywood call the 'Empire effect.' A lot of pilots are going back to the drawing board, saying, 'How can we switch this up, make it more realistic.' On TV things are tied up so neat, but we are going to shake up television."
FOX's "Empire" airs on Wednesdays at 9pm ET. Read more of Taraji P. Henson's interview here.


BEFORE YOU GO
PHOTO GALLERY
Fox's Empire